Buying a home is one of life's biggest decisions and greatest achievements. The road to homeownership, while typically filled with twists and turns, does make for a truly exhilarating experience.
But the fun doesn't stop there. A house isn't a home without a stamp of its owner's personality. So there will definitely be more than a couple of design projects happening before the homeowner moves in.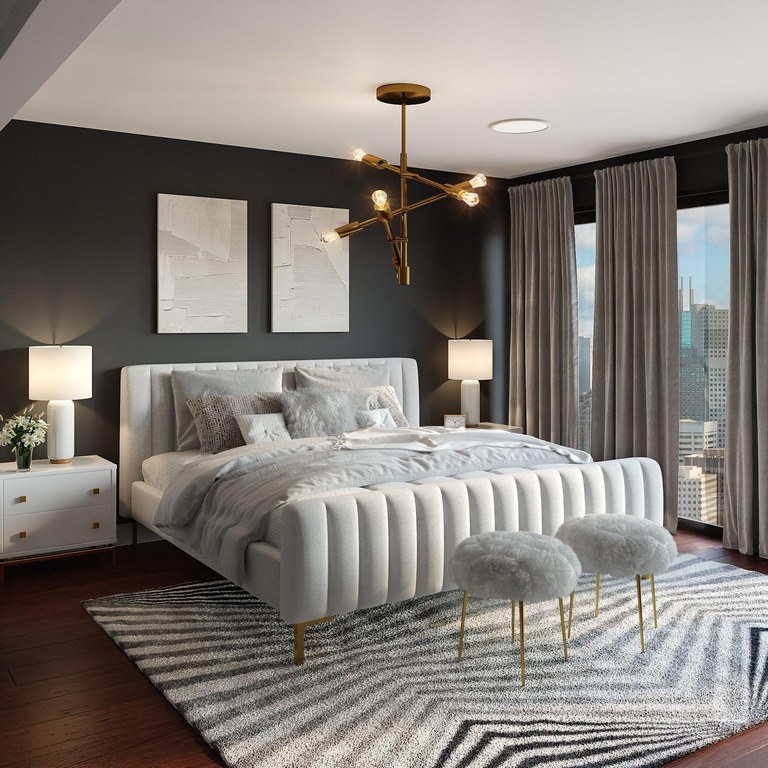 First-Time Homeowners
According to the 2020 Profile of Home Buyers and Sellers, an annual survey conducted by NAR or the National Association of Realtors, 31 percent of those surveyed were buying a home for the first time.
Of those surveyed, 44 percent bought brand-new homes to avoid renovations and plumbing and electrical problems. Meanwhile, 35 percent opted to purchase previously owned homes because they considered them better value overall.
It doesn't matter whether you're buying old or new, though. If you're seriously considering putting down cash for a place of your own, you'll most definitely want the home to reflect your character and personal style.
Carefully curating bits and pieces of things you love will show just how creative you can be too.
That being said, here are some nifty ideas to spruce up your abode and turn it into your private sanctuary.
---
Read Also:
---
Personalized Interiors
What's great about having personalized interior design is you, the homeowner, have total control. You can go in any direction you want.
You have all the freedom to choose your style—modern minimalist with a feature wall of professionally printed high-quality photographs or traditional and ornate with wooden beams and crown molding in the formal living room.
Or really just anything in between! The choice is yours.
The ideas below can guide first-time homeowners to develop a personalized interior design scheme that will suit their taste and function with their lifestyle.
Change the Front Door
This is one of those ideas that you can take literally. You can take off the heavy carved wooden door that has started to rot on the inside and replace it with a more contemporary or charming door design. 
Maybe a door fashioned from smooth horizontal wood panels with a slick black handle for that elegant entrance? Or go full-on steel on that front door to reflect the design theme you want on the inside of the house.
Repainting that front door should do the trick if you want something that requires less commitment but can still bring the wow factor. It has more bang for the buck than painting the whole exterior of your new home.
As you choose between paint colors, you should consider updating the hardware as well. It will defeat the purpose of having a door if your locks are not properly working.
You can use effective locksmith tools if you're having a hard time removing the defective locks or call a professional instead. Get a new coat of paint and put in shiny new locks to give your door a fresh look.
Paint, Paint, Paint
Extend the "fresh" factor from your front door to your home's interiors. Undertaking a repainting project on the inside of your home will not only make the rooms look new. It can also elevate their look from something tacky to tasteful.
For example, a dark green wall can make a great backdrop against the hubby's medieval sword collection. A cream wall with gold accents and indoor plants can make for a chic home office.
You don't have to commit to repainting all the walls and ceilings inside your home either. You can just commit to painting an accent wall in the main rooms (e.g., living room and kitchen).
Adding color to the walls will make your place feel more like you and help set the rest of your home's palette.
Update Furniture and Swap Out Fixtures
Furniture in old homes can be durable, but they often look dated. So if you've bought one of those old homes, check to see if the doors in the kitchen cupboards can benefit from getting sanded and stained or being fitted with new brassware.
If you plan to make a change from basic to luxury, then read this article about the Eichholtz furniture brand.
Don't Forget the Little Details That Say YOU
The possibilities for this are endless. You can wallpaper the bathroom using a print done in your favorite shade of blue. Put every family member's initials on the steps of your staircase.
Hang family photos or, better yet, have custom photo blankets made so you can hug Gamgam and Grandpa even if they can't come to visit just yet.
Before You Get to It
Your first home is something you worked hard to achieve. It's a product of sacrifice and the place where you'll make many happy memories.
Whether you want your home to be a place of lasting relaxation or a venue for hosting family and friends, you need to put careful thought into its design.
Always do your research, and have a solid plan for personalizing your interiors. Draw inspiration from things, places, or people that matter to you.
Make sure your choice of aesthetic is something that will conjure feelings of happiness, warmth, and security. Make it a place you want to come home to.
Be organized and deliberate with your choices, whether it's paint, furniture, or decorative accents. Work on a budget, even if you can afford not to.
Finally, don't go down the DIY route unless you know what you're doing. You will save a couple of thousand dollars if you hire professionals because they will do it right the first time.