DIYers or do-it-yourself-ers are people who make or fix things that professionals usually do. DIY is a hobby that started in the 50s and became a 20th-century movement. It's a phenomenon that ignited the creative geniuses of many people and enkindled their resourcefulness.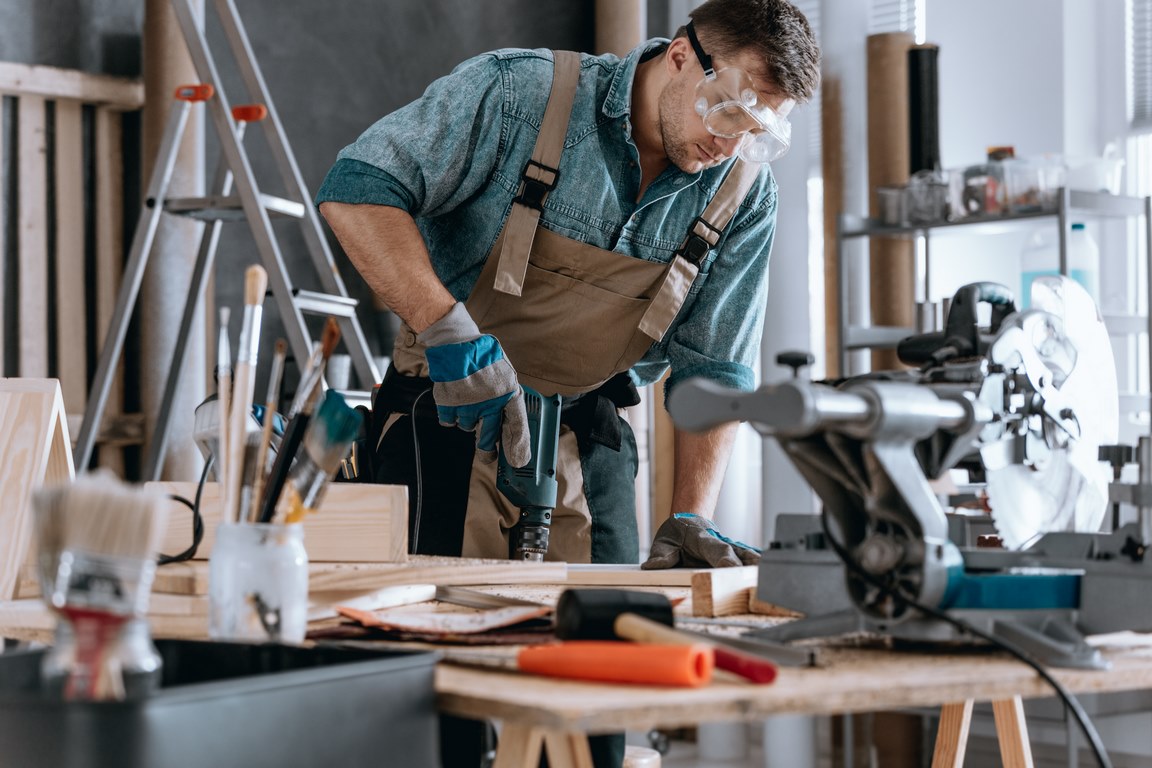 Many people who wanted to try doing things independently, like building treehouses or creating dog kennels, start the task with only their clothes on their back as protection. Most of them probably think they can wear an old pair of jeans, so it won't be a big deal if it gets tarnished with paint.
Most of them dive headfirst without considering the safety aspects, too. Having said that, below are some of the many reasons why DIYers need durable workwear.
1. Prevents Health Problems from Arising
Wearing ill-fitted jeans for a prolonged period while working can cause UTI or urinary tract infection, twisted testicles on guys, and bladder weakness. The last problem may also result in low sperm count and fungal infection.
Jeans should have plenty of room around the groin area and should feel comfortable, so you're not being restricted in any way.
2. Protects You From Harsh Conditions
When working on a task, you may be exposed to harsh elements, such as heat, cold, and minor accidents. Your clothing should be able to protect you from those conditions.
It's highly recommended to wear work trousers for safety reasons.  DIYers are exposed to harsh conditions, and their clothing must be able to shield them from that.
DIYers may work on tools that have spinning blades, rotating drills, and even fire-igniting devices, like a blow torch. Dangling sleeves and ill-filling shirts can get caught up on the edges and cause an accident.
A work trouser is designed to protect DIYers from accidents.  Lacerations are the most common injuries that can be prevented by wearing proper work trousers. There are many shops you can purchase high-quality workwear from; for more details check mancaveworkwear.com.au and other similar sites.
A DIYer must also protect important parts of their bodies, like their eyes, head, hands, and feet.
Wearing goggles while working with a blow torch or a welding tool will shield your eyes from the heat and sparks of the tool, which could cause temporary or permanent blindness.
  It's also advisable to wear goggles when working with sawdust, circular saw, nail gun, and other high-powered tools
---
Read Also:
---
A functional and durable boot is also recommended when doing DIY activities. Work boots shield your feet from falling heavy objects, which could injure your toes and cause damage to your feet.
Work boots are made from sturdy, durable materials, and should cover your entire feet up to the top of your ankles and lower calves. They're often made from high-quality leather or, sometimes, rubber, and the best ones have steel toes.
One of the most common accidents in a shed is dropping a heavy object, like a hammer, on your foot, and this can cause blunt trauma or, sometimes, foot contusion.
When this happens, the small blood vessels can get damaged, leading blood to leak out from under the skin, thereby causing bruising and swelling.  This can be avoided by wearing durable and functional work boots.
Gloves are an important must-have for any DIYer. Gloves protect your hands from thermal burns, chemical burns, lacerations, and blunt trauma.  Hitting a hand with a nail or a hammer is also a common accident suffered by a DIYer. Wearing work gloves will shield your hand from such.
3. Prevents You from Spending Needlessly
Durable workwear should last you a long time, especially if it's made from high-quality materials. The materials used in making work trousers can withstand dirty jobs and can stand up to lots of laundry cycles. Purchasing a work trouser makes for a worthwhile investment for any certified DIYer.
Durable workwear is designed and made from materials that would resist physical damage, such as abrasion, pilling, and snagging. It also has colorfastness quality, which means the manufacturer has chosen the perfect dye to resist fading over time.
Workwear is also designed to fit since designers have created this with the idea of longevity in mind. meaning they can be adjusted to fit an individual's shape.  So, you need not buy again in case you gained a little weight over the holidays.
Conclusion
Safety is paramount in any task that involves working with tools or getting exposed to harsh elements. You can't enjoy anything if you're injured and disabled.
If you really love to fix things for yourself or for others, you need to ensure that you're taking care of yourself as well.  Anyway, you won't be able to enjoy the fruits of your labor when you're lying in a hospital bed. Right?