Many homeowners nowadays are demolishing their garages for remodeling purposes. It offers them extra space to work with. So, they can create an extra room for their kids, guests or use it as a studio.
However, the whole process of demolishing the garage is easier said than done. There are numerous factors that need to be considered, such as its cost, complications, legalities, etc., before taking this huge step.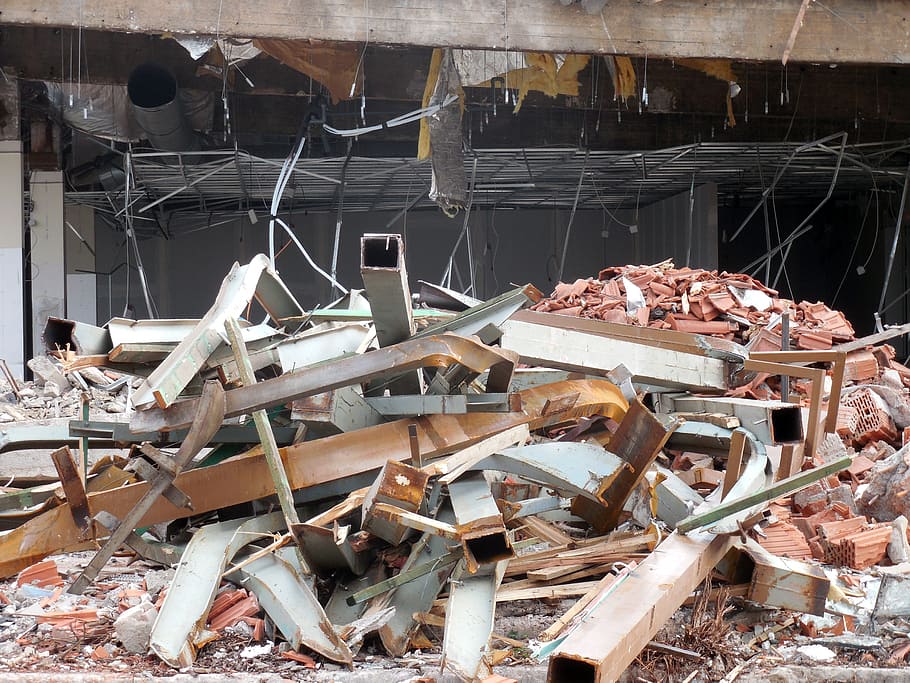 Obviously, it is not a usual home improvement project that you can start. Instead, it is better to get the answer to every question. It will give you clarity and direction on where to begin.
That being said, let's take a look at the common questions!
How Much Will It Cost to Remove a Garage?
There is no single factor that can help determine the overall cost of removal. Instead, you need to take into account the locality, square footage, type of garage, and other complexities. Usually, the total cost can vary from $2,000 to $10,000, depending upon all the factors.
For instance, if your house is located in higher-income neighborhoods, the cost will be higher. Moreover, the placement of a garage in your property also plays a significant role in deciding the overall cost.
If it is closer or attached to the house, the price will be high. It is because it will be more challenging and time-consuming to remove the garage without damaging the rest of the property.
Not to forget, some municipalities demand a fee to start the project.
Complexity: The wiring, plumbing, roofing, siding, etc., needs to be checked first. If the condition of these items is poor, the cost will be less. On the contrary, you might have to pay a considerable sum to remove them.
Do I Have to Get a Permit?
In most cases, you need permission to build, remove or alter any part of the house. However, you don't need to get permits for small projects if you live in New York City and Seattle.
You have to check your city's building regulations and department to learn about all the necessary permits.
Nonetheless, if you hire professionals for the removal, you can stay at ease as they will handle the whole permitting process on your behalf. In case your contractor declines to obtain the permit, it is a red flag. To protect yourself, do not sign any contract with them. Instead, file a complaint against them.
---
Read Also:
---
Should I Hire Demolition Contractors for the Job?
The answer is definitely YES. Understand that tearing down a structure is very challenging. You require proper tools and experience. Otherwise, you can get injured.
Therefore, hiring professionals providing Demolition Services will be a good choice. It will ensure that the work is done efficiently without damaging the rest of the property.
Not to mention, professionals often provide hauling services. Thus, you need not worry about all the waste and debris.
In fact, in several cities, you might have to check the list of approved or permitted contractors. So, make sure to look through the list, request quotes, and select the one offering the best service.
How Does the Whole Process Work?
The general rule of thumb is to shut off all gas and electricity to the house. It is done to avoid any risk of electric shock or fire. In addition to this, you also have to check whether or not there is any hazardous material in the building. Also, make sure that the contractor doesn't use any dangerous materials for the removal process.
Once it is done, the contract will begin the deconstruction process from the top. After removing the roof, they will remove the doors and windows.
If you are a DIYer, you can help them out with this process. Still, it would be better to not get involved in the process. As professionals have all the protective tools and equipment to keep them safe during the deconstruction process.
After the removal of doors and windows comes the most challenging part, i.e., walls. If the garage is located away from the house.
It is relatively easy to break it. However, if it is connected, contractors have to analyze the situation and create a proper plan for removal without affecting the rest of the property.
Lastly, if you want to remove the concrete slabs, they are broken down to pieces and removed. People who wish to reconstruct a room over the garage space generally avoid the removal of concrete slabs.
Note: If you wish to visit the deconstructed area, make sure to take safety precautions. Always wear gloves, work boots, and goggles to keep yourself protected.
How to Deal with Deconstruction Debris?
It is obvious that you will have a lot of debris during and after the deconstruction process. Although many demolition service providers also remove all the debris from the location. So, you can stay worry-free.
But in some cities or states, there are rules and regulations regarding recycling. Thus, you must learn about the same. Apart from this, if you have material that can not be recycled, use a residential junk removal service to get it removed.
In case your contractor provides both services, be sure to discuss it beforehand. And if you have any queries, be sure to ask them.
What If You Want to Remove the Garage Yourself?
It is NEVER recommended to take a deconstruction project into your own hands. However, if you are a DIYer or live in a rural area, and the property is tiny, then you can give it a try.
For that, make sure you have knowledge about the material used in the garage and have all the necessary equipment.
The tools required are:
Safety equipment (glasses, gloves, work boots, etc.)
Hammer with ripping claw
Pry bar
Ladder
Tarps and drop cloths
Hand saw
Drill
Pliers
Heavy-duty broom
Adjustable wrench
Even so, DO NOT TRY this. Instead, seek professional help.
Wrapping Up!
If you have a small house or one that is inherited and requires massive upgrades, it is good to use garage space as extra space. However, the whole process of demolition can get messy.
Therefore, it is recommended to take professional help. Plus, make sure to ask any questions that you may have.