Owning a home is always an unpredictable and significant financial responsibility for here.
At some point, necessary forms of home repairs will come with wear, age, and even weather, which cannot be financed out easily by the owner.
In some of the cases, homeowners might apply for the home equity loan for covering costs of the repairs to be made.
If you really have any bad credit score under your belt, you might not get approved for any traditional form of a home equity loan. Well, it really does not mean that you don't have any other option left.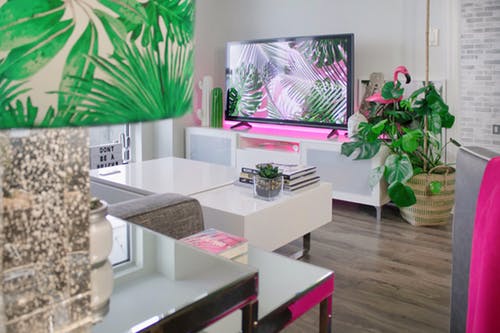 There are some alternative suggestions for financing any of the home repair processes or working on home décor.
To learn about the alternative money Lending processes, you can head right towards pros for some help. They are able to help you well in this regard to find the right answer to the question.
---
Read Also:
---
Head to Research for the Potential Lenders
You might have to investigate online peer to peer lending services or the P2P platform for some help. In case, you are the one with severe bad credit history, you may not be able to help get a loan from the bank or the credit union.
Some of the lenders will grant some loans to borrowers with credit scores, which is as low as 600.
There are some websites like Peerform, LendingClub, and even Prosper, where you can actually post a request for a loan and some individual lenders might review it.
Some of the P2P lending sites will have various requirements, and sometimes stringent ones for granting loan than any of the traditional banks.
However, some of them might be using quite a higher rate of interest, which will be within 15 to 20%.
For listing on any of the P2P sites, you might have to fill out the application as required by the said site.
This application might require you to provide financial and personal information like the annual income, credit score, and even the contact-based information.
After you have completed the application, this website will help in determining the level of risk as an investment to some of the potential lenders, along with credit score and even interest level set for the loan.
In case, you are deemed of a good investment by the online site, then you might end up receiving offers for just funding in as soon as few minutes are in.
Ask for Some Help from Family or Friends
In case, the cost associated with the home décor and home repair is quite low and mostly less than the $1500 benchmark.
It can always prove to be quite easy to ask for a loan from family members or friends in case you are running a bad credit and don't have high hopes to get loan approval from the formal lending institutions.
In such cases, you can still legally document the loan for protecting your own self and the lender. The loan needs to be in a written agreement, which will include the repayment terms.
It can work with any of the collateral that you put up for the loan and also dealing with the interest rates over here. It might have to be stipulated on what can happen if you cannot pay the loan back.
Make sure that you get the agreement notarized legally in a promissory role.
Moreover, you have to be prepared with the risk of just damaging some personal relationships if you fail to repay the said loan as per the agreement made previously, before getting the money from the person in question.
Evaluate Some of the Government Based Loans for Help
In case, you are the victim of horrendous credit, you might not get approval for home improvement loans at all. But in case, you are associated with a middling credit within 600 to 700, you might get some successful results around here.
You can easily apply for the FHA or the Federal Housing Administration Title One Loan. This FHA Title I Loan is primarily distributed by the banks and some of the other approved lenders.
But they are mainly backed by FHA. Therefore, the risk of losing out is well diminished for individual lenders.
Here, you need to get an approved Title I Lender in a certain area for applying. You can find the person through the USA Department of Housing and Urban Development.
If you want, you can further call and just request for the item number, to find some more information on the Title I lender.
Moreover, it is mandatory for you to submit the loan application to the HUD lender in the state. You might get access to this application as per the specified website guidelines.
You have to provide information like bank statements, annual income, Tax ID number, contact information, and social security number.
The maximum amount as granted for any single family-based property improvement loan has to be $25K with a maximum tenure of 20 years.
The bank might ask for a minimum credit score or even own payment for the said loan.
This FHA Title I loans can easily cover wide ranges of notable repairs and also help you out with the improvements for the indoor based applications like dishwashers, ovens, and more.
However, the amount from this loan is not enough for covering some of the luxurious repairs like outdoor fireplaces, swimming pools, and similar such items.
Ask for Loan or Grant
If you are actually struggling with the love credit as you have low income under your name, then you might want to consider a grant or even for a loan from a Very Low Income Housing based Repair Program.
It is mainly sponsored by the USA Department of Agriculture.
The help in this regard can work out well if the income is around 50% lower than the median income of the said area.
It is also suitable for those with poor credits. Get this proper help now if you want to work out on the home décor and repairing help now.