Mold infestation is an eyesore. Add to it the chances of it being toxic and harmful when ingested raises an alarm for any property owner battling the problem.
Mold damage starts with simple but suspicious water damage and goes on to weaken furniture, walls, and other things structurally.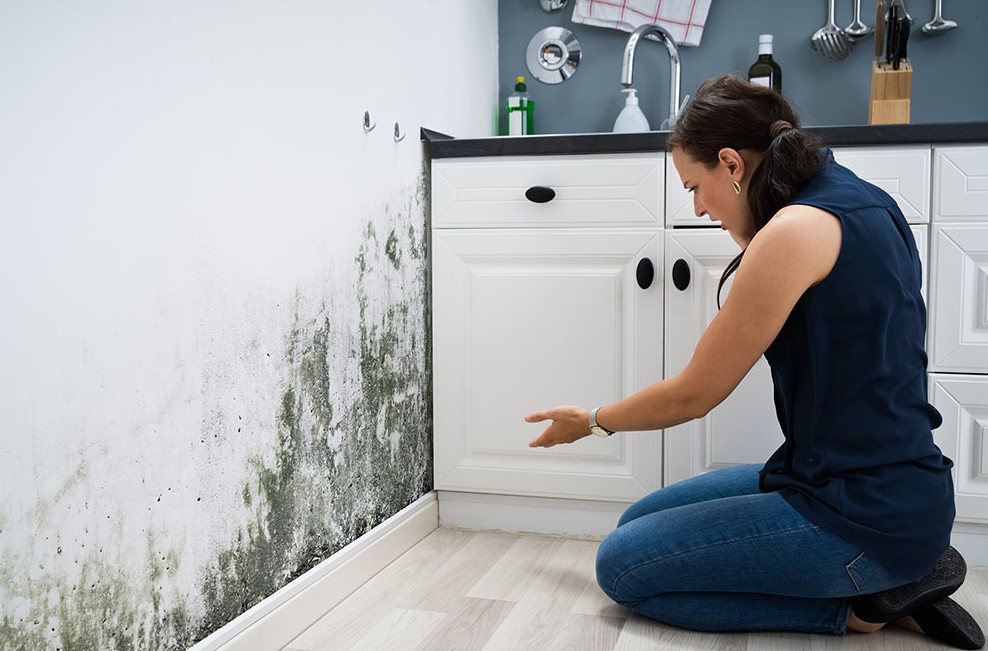 This is especially true for furniture and walls that are factory-made and mass-produced.
However seriously contamination and damage of this sort must be taken, it is not a reason to panic as we have prepared this guideline keeping in mind an ordinary client who wants to go about the process of filing a mold damage insurance claim. Let's dive right in.
Step 1: Immediately Report Your Insurance Carrier Regarding the Damage
Remember to not only call but back it up with a detailed email, preferably attaching a set of photographs showing all or parts of the mold damage.
You can begin with a remediation team if there has been catastrophic damage. Maintain a detailed note of who you are speaking to for all these developments as each of these is crucial to support your claim afterward.
However, if taking care of all these things seems complicated, you can try and use the assistance of a public adjuster. These professionals will help you find the most appropriate value damages suffered by you.
To see more about these experts and how they help you settle the insurance claim you deserve, click hopepublicadjusters.com and know the answers. With their expertise, you can make this complicated process a lot easier for yourself.
---
Read Also:
---
Step 2: Review the Insurance Policy Carefully and Understand What Is and What Is Not Covered.
Review each page of the document thoroughly and take into consideration the fine prints of the document.
Do not leave any policy riders that you may have included over and above your policy. It is quite possible to overlook such details in a moment of panic and overwhelm.
Once you understand the document, go ahead and gauge what are the damages in your property that will be covered.
Step 3: Wait for The Inspection from Your Insurance Company to Get Over Before Making Any Permanent Repairs or Discarding of Any Damage Done to The Property
These are avoidable mistakes that are too easy to commit.
For good documentation and assembling of comprehensive claim documents, it is important that you do not part your ways with any damaged furniture, painting, or any other belonging of value that may have been affected by mold.
Sometimes you may need to segregate contaminated objects but make sure to keep them handy in case they are required to be tested for mold content by laboratories.
If the investigation by the insurance company is taking longer than expected make sure to get in touch with a contractor who will help you in protecting the property from further damage.
Step 4: Make an Inventory of All the Damaged Goods, Furniture, Walls, Electrical Supply Etc.
While looking at the extent of damage photograph each area with different angles and tag them with dates and times to present a case for the claim.
Seal the contaminated items and keep them away from family members, especially children.
Take care to not misrepresent the damage or overly state it as it may lead to the rejection of your claim.
With the help of ProFloridian Public Adjusters, a Mold Damage Public Adjusting firm in South Florida there is little chance that you will exaggerate, speculate or guess the damage that has been done to your property as they are experienced public adjusters who will handle the case effectively.
If you are unable to price your goods, try looking at receipts, bank statements, etc, for details of the purchase.
You can also book a formal appraiser or consultant if all else fails.
All these steps when followed accurately could lead to early and better results. All in all, you must understand your rights as an insurance holder and ask for help if need be.