Are you looking to move house? You might be tempted to go through the process of looking for and buying a home alone. Alternatively, you might be buying a house with the person you are moving in with.
With more Americans relocating far more frequently than before entering the property market, there is more competition looking for a home. Finding a house and going through the process alone might be difficult.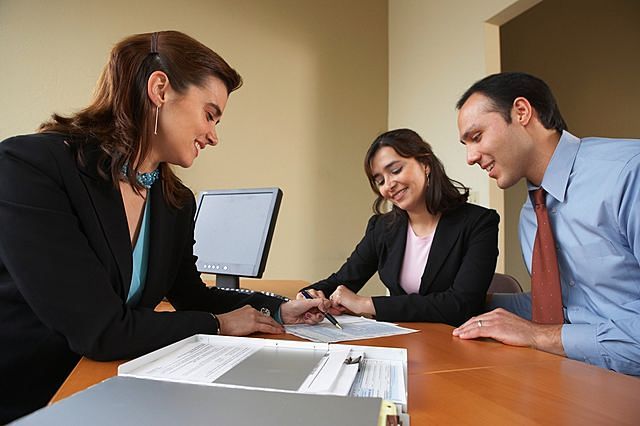 Why not look into working with a real estate agent to help you find a home? It could make the difference in finding a property and still looking for a place to put an offer down.
If you are looking to move homes, here are a few reasons to consider working with a real estate agent.
Broader Access To Properties
Working with a real estate agent has plenty of benefits. One of the main advantages is the better access you will have to homes. Searching homes for sale will provide you with a good selection of options.
However, working with real estate agents offers more choices as they will have insider knowledge about properties about to hit the market. This is because some buyers might wish to not be public about selling their homes.
As such, they will work with a real estate agent who will try to sell the property on their behalf. The real estate agent will then have access to a property that the general public is unaware of.
It could be a property that is ideal for you. Since it is not publicly posted, you might have a greater chance of being successful with the offer you put forward.
---
Read Also:
---
Know The Area Well
If you are moving to a new town or state, you might not have the best knowledge of the area. This includes not knowing which area is the best to live in and what would suit you and your lifestyle the best.
Working with a real estate agent from that town or state can be extremely helpful.
For example, should you look for real estate in Charleston, you will want to work with real estate agents like EZ Home Search to help find homes for sale ideal for you.
They will use their experience and in-depth knowledge to give you an idea of which areas would suit you best, along with property options.
Having this professional guidance and insight into the area will help you to make a more informed decision about where to live and also a property that you can put an offer down.
Offer Expert Advice
Aside from bringing to the table their knowledge of the area and access to a broader range of properties, there are more reasons to work with a real estate agent. Another of these reasons is the expert advice they offer.
Real estate agents know the ins and outs of buying and selling a house. They will know if the asking price of a home is too high for what it is and will advise you on what the asking price should be.
If you find a property you love, they will help you decide what offer to put down that will give you the best chance of succeeding without overpaying or exceeding your budget.
If this is the first property you buy, working with a real estate agent can help navigate you through the process. This helps to make the process less overwhelming and minimizes the number of stressful moments you encounter.
Having a real estate agent on your side will provide unbiased support and advice. With this support, you can make wise and informed decisions about which house you should put an offer down on.
Additionally, real estate agents will consider factors you might not have thought about. For instance, they will look to see if any elements could make it challenging for you to sell the property in the future.
These could be internal issues, such as room sizes or the number of bathrooms, as well as external factors like construction work in the area or transport links.
All of these are issues you might not have considered, but real estate agents know that these can impact the chances of you selling the property in the future.
In Summary
A house is one of the most significant purchases a person will make in their lifetime. Understandably, you will want to ensure you are making the right decision about what house you put an offer for.
Working with a real estate agent can help you with your decision. They utilize their experience, expertise, and unbiased opinion about what and where you should be looking.
If you want to buy a house, consider working with a real estate agent. As these points show, having professional support on your side could be worthwhile.