A front door serves as the gateway to your home and can make a significant impact on the overall look and feel of your property. As such, it's a decision that shouldn't be taken lightly.
Whether you're looking to increase the value of your home, enhance its curb appeal, or just give it a fresh look, investing in a new front door can be a great choice. But, is it really worth the cost?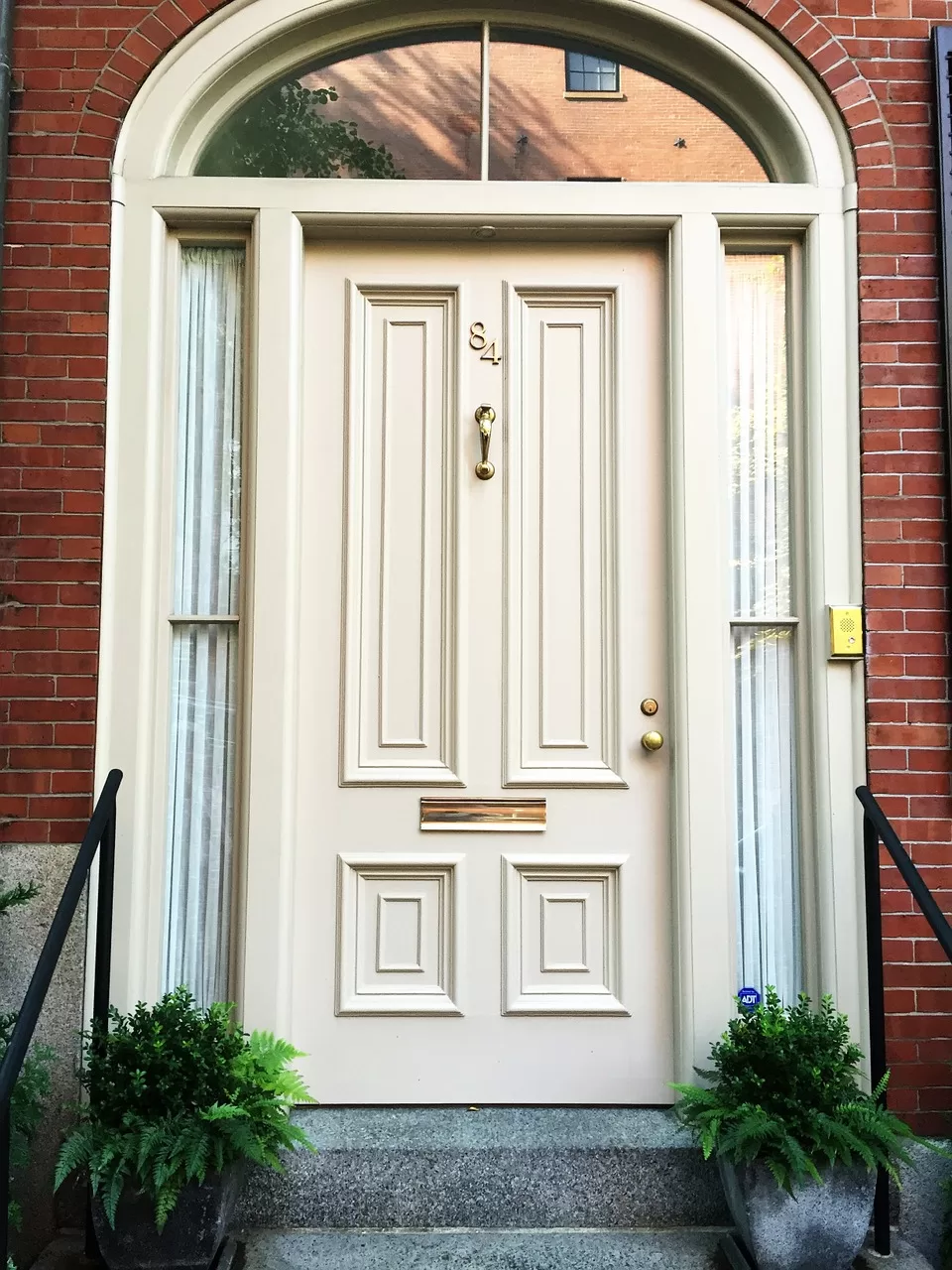 In this article, we'll explore the benefits of replacing your front door, the factors to consider when choosing a new one, and how they can impact the value of your home.
The Benefits of a New Front Door
First of all, a new front door can greatly improve the look of your home. It can give it a fresh, updated appearance and increase its curb appeal. With a wide range of styles, materials, and colors to choose from, you're sure to find a door that fits your personal style and the aesthetic of your home.
In addition to aesthetics, a new front door can also enhance the functionality of your home. A high-quality door can offer improved insulation, keeping your home warm in the winter and cool in the summer. It can also improve your home's security, deterring potential intruders and giving you peace of mind.
---
Read Also:
---
Factors to Consider When Choosing a New Front Door
When choosing a new front door, there are a few key factors to consider to ensure you make the right choice for your home. Here are a few of the most important considerations:
Material: The material you choose for your front door can greatly impact its look, durability, and security. Popular options include wood, steel, fiberglass, and glass. Each material has its own unique benefits and drawbacks, so it's important to choose the one that best suits your needs.
Style: The style of your front door should complement the overall design of your home. Consider the architectural style of your property and choose a door that enhances its look and feel. Some of your options include traditional, contemporary, and craftsman.
Security: You may also want to consider a door with a multi-point locking system, which will provide additional security to ensure it provides adequate protection for your home.
Energy Efficiency: Look for doors with high energy efficiency ratings and have a tight seal, as they will help keep your energy bills low and reduce your carbon footprint.
Cost: The cost of a new front door can vary greatly, depending on the material, style, and features you choose. On average, a new front door can cost anywhere from $500 to $5,000 or more. While this may seem like a large expense, it's important to keep in mind that a new front door can add value to your home and save you money in the long run through improved energy efficiency and security.
Impact on Home Value
Investing in a new front door can have a positive impact on the value of your home. A well-designed front door can enhance the overall look of your property, making it more appealing to potential buyers.
According to the National Association of Realtors, a new front door can recoup up to 97% of its cost when you sell your home. Additionally, a high-quality, energy-efficient front door can help lower your energy bills, which can also add to the overall value of your property.
However, it's important to keep in mind that not all front doors are created equal. Investing in a cheap, poorly made door may not have the same impact as investing in a high-quality, well-designed door.
To ensure you get the most bang for your buck, it's best to choose a front door that offers a balance of style, security, energy efficiency, and affordability.
Interior doors are also an important aspect of your home, as they provide privacy and help define the flow of your space. Consider updating your interior doors at the same time as your front door for a cohesive and updated look throughout your home.
Whether you're looking to increase its value, enhance its curb appeal, or improve its energy efficiency, investing in a new front door can provide a range of benefits. Just be sure to consider all of the factors mentioned above when choosing a new door to ensure you make the best decision for your home.