People are always looking for ways to make their homes more stylish and functional. While there are many different ways to approach interior design, here are some tips to help you get started.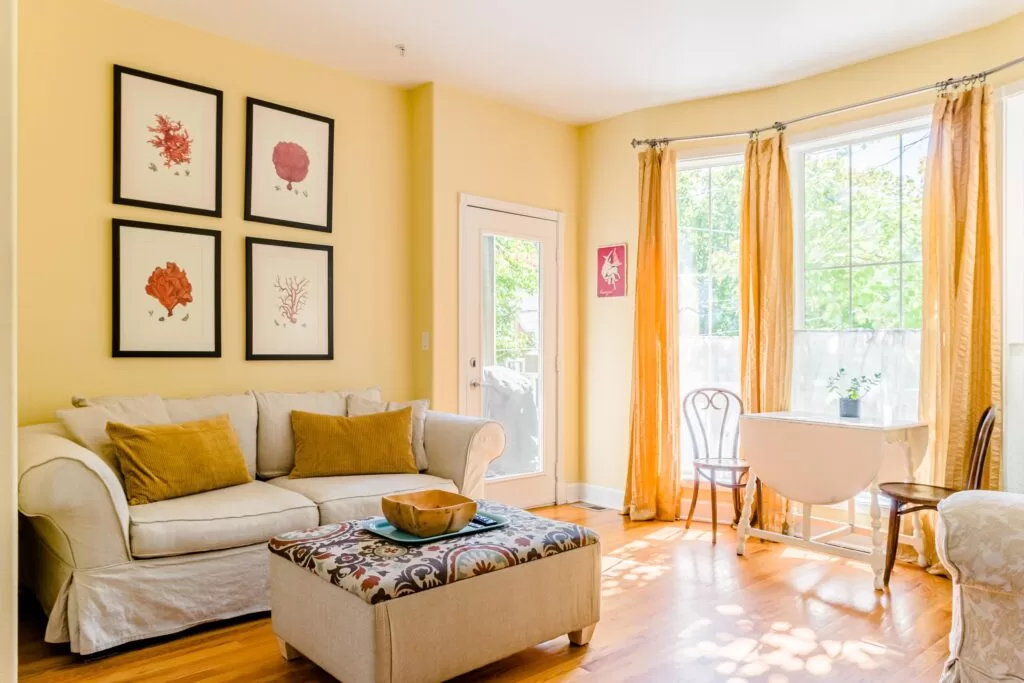 But before you start, decide what style you are going for. Do you prefer modern or traditional? Are you looking to create an inviting space with warm colors and cozy textures? Do you want a more minimal look that is clean and airy? Once you have an idea of the overall vibe and aesthetic you're aiming for, it's time to get started!
We have teamed up with Cheap Tiles Online to provide a few tips for interior design that will help you create the home of your dreams.
Start with Floor Plan
Even if you're starting from scratch, it's important to understand the floor plan of your home. First, measure each room and illustrate it to scale on graph paper. It will help you design your floor plan properly.
You can also use online tools to help you map out your space. It will make it easier to design furniture layouts and ensure that everything fits together properly.
---
Read Also:
---
Pay Attention to Floor Tiles
Floor tiles play an important role in the look and feel of any room, so choose floor tiles that match your desired style. Whether you want sleek, modern, or rustic floor tiles, plenty of options are available.
You can also choose from various ceramic, porcelain, wood, and stone materials. Consider your budget and the type of look you're going for before making a decision.
Choose Wall Colours
After deciding on floor tiles, it's time to choose wall colors. Pick a color palette that will complement the floor tiles and create the perfect atmosphere in each room.
Be mindful of the color wheel and how colors can work together. For example, warm colors like reds and oranges will create a more energetic vibe, while cool shades like blues and greens will be more calming.
Invest in Quality Furniture
It's important to invest in good quality furniture that will last, so don't be afraid to splurge a bit on pieces you love. Look for timeless designs and materials that are easy to clean and maintain.
Choose pieces that you can mix and match for a more eclectic look. Don't forget to consider comfort when selecting furniture, as well!
Accessorise with Greenery
Adding plenty of greenery throughout your home will instantly make it look and feel more inviting. Also, plants can help purify the air and reduce stress levels.
Choose plants that are easy to care for, and pick containers that will match your overall design scheme.
Maximize Natural Light
Maximizing natural light is essential for creating a comfortable atmosphere in any home. Choose window treatments that let in as much natural light as possible without sacrificing privacy or security.
Also, consider the strategic placement of mirrors, which can help reflect natural light and make rooms appear larger.
Use Smart Storage Solutions
Plenty of storage is essential for any home, so look for ways to maximize space with smart storage solutions. Built-in shelves, cabinets, and closets are great options for keeping things organized and out of sight.
You can also use furniture with hidden storage, like ottomans and benches. It will allow you to keep clutter to a minimum while still having enough storage space.
Add Artwork
Don't forget to add the artwork to your home! It's a great way to personalize your space and show off your individual style. Choose pieces that speak to you and will look great in each room.
You can also use wall stickers, posters, and framed photos to create a unique and interesting display.
Incorporate Textiles
Textiles are an easy way to add texture and color to any room. Consider adding rugs, throw pillows, blankets, or curtains that will match your overall design scheme.
For a more modern look, try incorporating metallics or black-and-white accents. This will add a sense of sophistication to any space.
Don't Forget the Lighting
Lighting is one of the most important elements in home design, so make sure it's done right! Choose a combination of fixtures to create the perfect atmosphere in each room.
Add soft lighting for a more relaxing vibe, or opt for brighter lights if you need extra visibility. You can also combine different types of lighting, like pendant lights and wall sconces, to create attractive visual interest.
Final Thoughts
Designing the interior of your home can be a lot of fun, but it's also important to think about functionality and practicality. By following these tips, you'll be able to create a beautiful and functional space. Don't forget to personalize your home with the right tiles, colours, furniture, artwork, and lighting to truly reflect your style.
Do you have any tips for designing the interior of your home? Share them in the comments below!
Happy decorating!