We all know that the first impression we get stays the last impression for quite a while. You do not want people to come to your house and get the wrong impression. Even passersby might just think that your home looks as good or bad inside as it does outside.
This is why you should get some work done on your home's exterior so that people stop on the road to admire its beauty.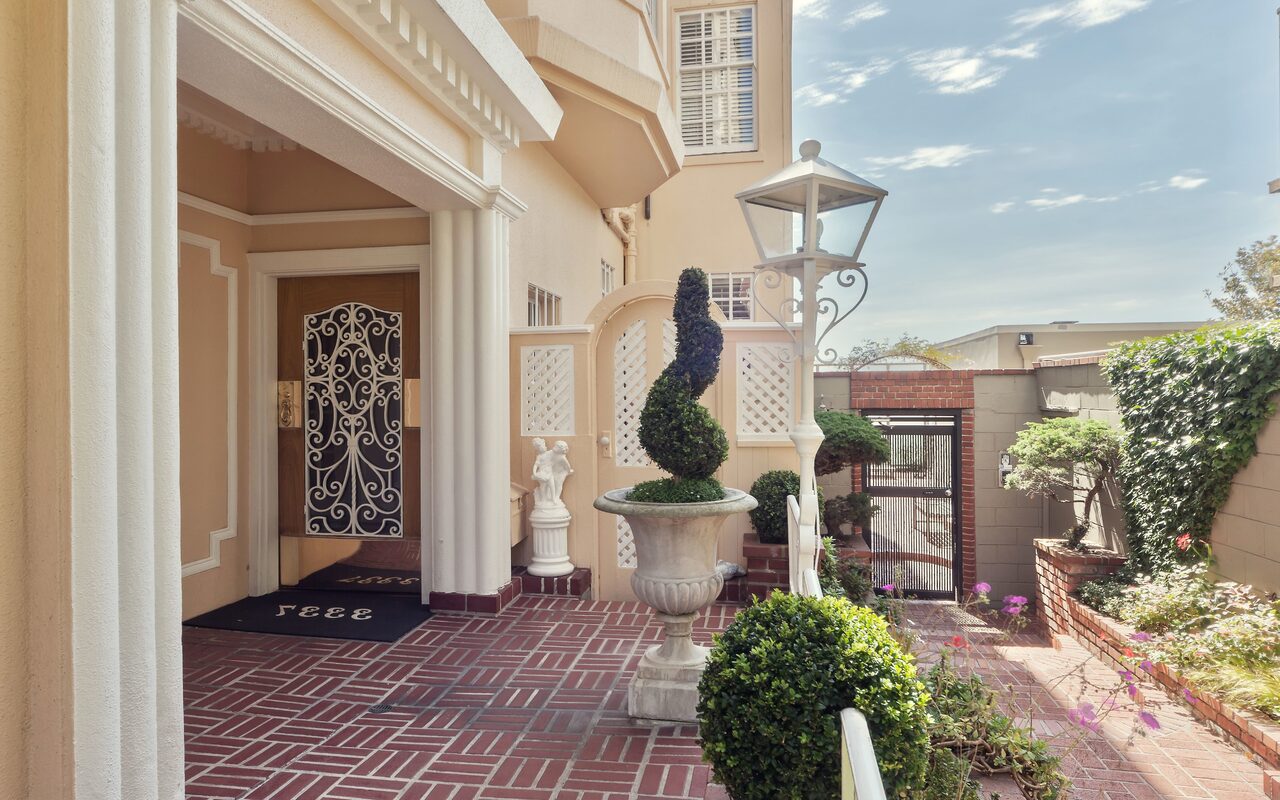 The main purpose of beautifying your exteriors is not this but is to increase the value of your home when you finally decide to sell it off. Curb appeal is quite a serious phenomenon that not only speaks about the house but speaks about the owners as well.
You might have a cute cottage that needs some extra attention, or you might have a colonial house that you would want to make a bit more modern.
In any case, we have got you covered. We have talked to a ton of designers and architects in order to know what things you should change in order to get some curb appeal for your home's exterior. Just minor changes here and there can turn it into a house that will surely stop some people dead in their tracks.
Change Your Front Door
More often than not, adding a splash of color to your front door can change the entire look of your house. This might seem like quite an overreach, but you need to look at some houses with brightly colored doors and see how huge of an impact it makes on people.
This will help make your exteriors stand out. For example, if you have a white exterior, you can try to use a bright cherry wood door that will make your house instantly pop out. It will help in highlighting and accentuating the cream or off-white tones in your facade.
If you do not want bright colors, you can choose to use a color that will help complement your color scheme. You can also try to make a statement by putting your house number on the door in a huge font. Decorating your door with a seasonal wraith once in a while makes it look quite fresh.
Even if you do not want to change the color, just make sure that you give it a fresh coat of paint or polish every year or so to keep it looking neat and tidy.
---
Read Also:
---
Build A Proper Pathway
The first thing that people notice when they walk up to your house is your pathway. You need to make sure that you keep it nice and clean. It should also be clearly indicated rather than being a haphazard way that makes no sense.
Do you remember the times when you were invited to someone's house and the pathway was not clearly marked so you had to walk through the front lawn? Your front passage is crucially playing a functional role, it helps people get to your house. It should also go with the surrounding area that you have.
If you have a cracked and old pathway, it is best to call professionals to replace it so that it is cohesive with the rest of your design. You can search for washed aggregate pavers perth in order to help you find the perfect material for your pathway.
You can also incorporate a decorated driveway that goes well with your pathway. You can match the tone of the pathway to the exteriors of your house so that it looks more organized and cohesive. You can also light up this pathway with some illumination lamps for the perfect setting.
Make Your Roof Stand Out
It is important to pay extra attention to the roof, not only for functional purposes but also because it makes up most of the exterior of your home and is quite visible to people who are passing by.
When you pay special attention to this, you can help enhance the overall design of your house and maybe even sell it for a higher price later on. This can enable you to bring out symmetry in your home.
If you have a flat roof, you can think of decorating it and converting it into a rooftop garden or even an outdoor lounge area. It will give you amazing views and will add value to your home.
Make sure that your roof looks prim and proper instead of looking dingy and shabby. You can also get some solar paneling to increase value and functionality.
Window Symmetry
Have you ever passed a modern house that has clean and nice edges and lots and lots of windows? It is important to keep your windows clean instead of them being shabby and murky. Crystal clean windows are quite important if you do not want to get off on the wrong foot.
Clean windows can make your house look absolutely breathtaking. You can paint the window panes in order to draw some extra attention to it.
 Pay heed to the repetition of shape, geometry, and even symmetry. Conscious asymmetry can make it look quite modern if you are feeling adventurous. For example, you can use some dark wood paint on your window panes in order for them to stand out from your white walls. Always remember to work with your surroundings and what you have.
Landscaping
The maintenance of a lawn and the landscaping was done on it is one of the important factors that add value to a house. There are certain tricks to maintaining a proper lawn like putting in research into the types of evergreen plants that can be grown in your area.
There are several fertilizers that you can use on your lawn to make sure that the plants and grass remain healthy.
 Also, you may not be able to manage gardening all by yourself. In such a case it will be beneficial if you can hire a gardener to do the needful for you.
Beautifying your home should be done not only from the inside but from the outside as well. It will help you increase your home's value and sell it at a higher price later.