For our general well-being, it is crucial to maintain a clean and healthy interior environment. Cleaning up our air ducts is a crucial but sometimes disregarded part of indoor air quality.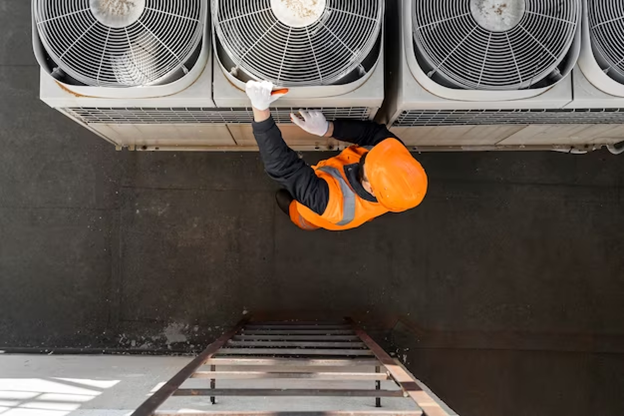 The HVAC system runs more effectively when the air ducts are cleaned regularly, and it also guarantees that the air we breathe is clear of impurities. It might not be the greatest idea to attempt air duct cleaning on your own, though.
We'll talk about the value of routine air duct cleaning in this piece, as well as why it's best to leave it to the experts.
Influence of Dirty Air Ducts
Air quality indoors may be significantly impacted by dirty air ducts. The ductwork accumulates airborne particles including dust, grime, pollen, and others over time.
These toxins have the potential to exacerbate already pre-existing medical disorders, allergies, and respiratory problems. The negative consequences of dirty air ducts can be especially damaging to people who have allergies or asthma.
To stop the spread of these dangerous compounds throughout our living spaces and to protect the health and welfare of our family, it is essential to routinely clean the air ducts.
---
Read Also:
---
DIY Cleaning Risks
While the idea of saving money by attempting to clean air ducts ourselves may seem appealing, it is important to consider the risks involved. Air duct systems are complex and require specialized knowledge and equipment for effective cleaning.
DIY methods, such as using household vacuum cleaners or brushes, often fall short in reaching deep into the ducts and removing stubborn debris. Furthermore, improper cleaning techniques can damage the ductwork, leading to costly repairs.
To ensure thorough cleaning and avoid potential hazards, it is advisable to seek professional assistance.
The Role of Professional Air Duct Cleaning Services
When it comes to maintaining clean air ducts, hiring an excellent duct cleaning service is a wise choice. In the vibrant state of Florida, where humidity levels can be high, ensuring the cleanliness of air ducts is even more crucial.
Professional West Palm Beach duct cleaning service providers have the expertise, experience, and specialized tools to conduct a comprehensive cleaning of the entire ductwork system.
They employ techniques such as high-powered vacuuming and air agitation to dislodge and remove accumulated debris. By relying on professionals, homeowners can have peace of mind knowing that their air ducts are thoroughly cleaned and their indoor air quality is optimized.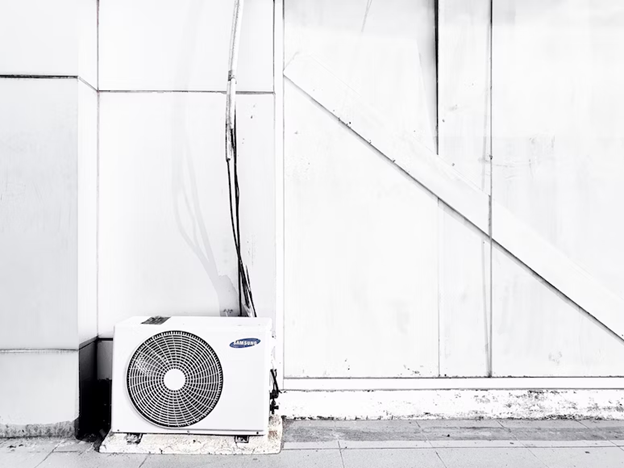 The Convenience Factor
For those who have demanding schedules or physical limitations, cleaning air ducts may be a time-consuming and labor-intensive operation.
Homeowners may save time and energy by using professional air duct cleaning services since they handle the whole cleaning procedure.
Instead of investing hours in a DIY project, homeowners can focus on other important tasks while the professionals handle the air duct cleaning with precision and efficiency.
Beyond Air Quality: Energy Efficiency and Cost Savings
Regular air duct cleaning offers benefits beyond improved air quality. The HVAC system operates more effectively when the ductwork is clean.
The system must work harder to circulate the air when air ducts are blocked with dirt and debris, which increases energy use. The HVAC system runs more effectively when the air ducts are kept clean, which lowers energy expenditures and increases the equipment's lifespan.
Additionally, regular upkeep can aid in spotting possible problems before they become costly repairs. Investing in professional air duct cleaning not only improves air quality but also offers long-term energy savings.
Expert Maintenance and Peace of Mind
Professional air duct cleaning services provide expert maintenance for your HVAC system, ensuring its longevity and optimal performance.
Their trained technicians are equipped to identify any underlying issues that may go unnoticed during DIY cleaning attempts. By addressing these issues promptly, homeowners can prevent potential breakdowns and expensive repairs.
Additionally, professional services often offer warranties or guarantees on their work, providing peace of mind to customers. Knowing that your air ducts are in the hands of professionals gives you confidence in the cleanliness and functionality of your HVAC system.
In conclusion, the importance of regular air duct cleaning cannot be overstated. By ensuring clean air ducts, we create a healthier indoor environment and reduce the risk of respiratory issues and allergies.
While DIY methods may appear cost-effective, they often fall short of delivering the thorough cleaning required. Professional air duct cleaning services offer the expertise and tools necessary for a comprehensive cleaning job.
Prioritizing professional cleaning not only improves air quality but also enhances energy efficiency and saves costs in the long run. Invest in professional air duct cleaning and breathe easier in your home.