Hydro excavating is a non-destructive, environmentally-friendly method of excavation that uses high-pressure water to break up soil. The soil and water slurry are then removed by a vacuum, resulting in a clean and accurate excavation.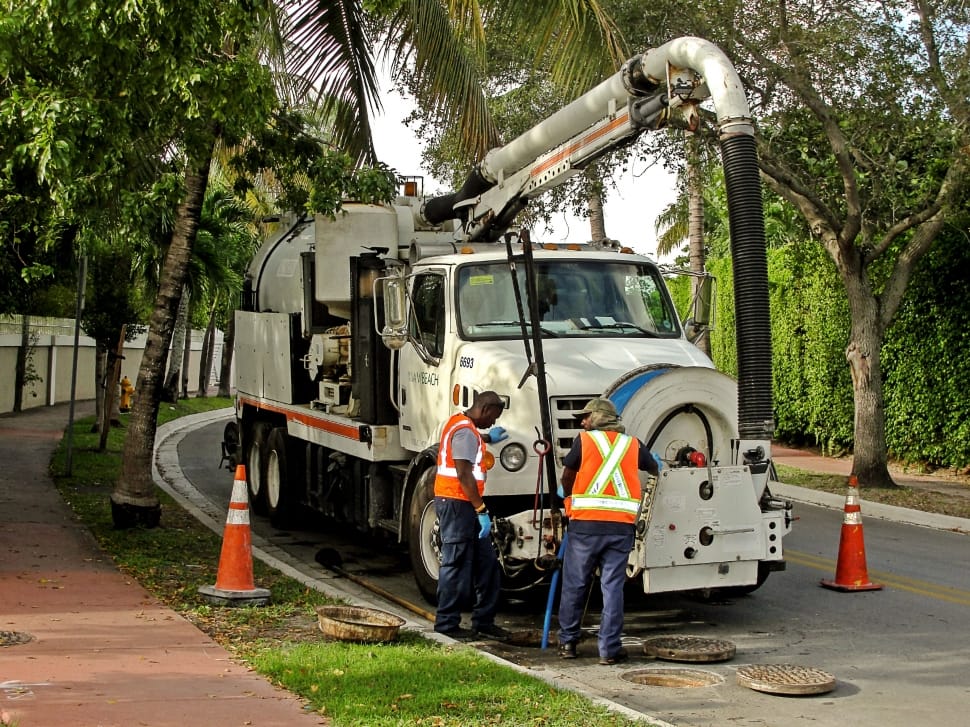 This innovative technique has several advantages over traditional methods, such as reduced damage to underground utilities, increased safety, and minimized environmental impact. Here are five key takeaways about hydro excavation that you should be aware of.
1. Damage Prevention
One of the most significant advantages of hydro-excavating is the reduced risk of damaging underground utilities, such as gas lines, water mains, or power cables. Traditional excavation techniques often involve heavy machinery and aggressive digging methods that can cause costly damage to infrastructure.
Hydro excavation uses a controlled stream of water to gently dislodge soil, making it much less likely to accidentally puncture or damage any buried assets.
2. Increased Safety
The safety benefits of hydro-excavating extend beyond the prevention of accidental utility strikes. Traditional excavation methods may require workers to enter deep trenches or use dangerous heavy equipment, creating exposure to various hazards.
Hydro excavation eliminates the need for personnel to physically enter hazardous conditions, keeping workers safe on the ground while the process occurs from a distance.
Additionally, in locations with unstable soil or proximity to existing structures, using water to dislodge material reduces the risk of cave-ins or structural damage.
---
Read Also:
---
3. Environmental Benefits
Hydro excavation has significant environmental benefits compared to traditional methods. Conventional digging can disturb large amounts of soil and disrupt habitats and ecosystems at the worksite.
In contrast, hydro-excavating minimizes site disruption by accurately targeting the area requiring excavation and creating minimal disturbance elsewhere.
The water used in hydro-excavating can also be treated and reused or released back into the environment safely after filtering out any contaminants picked up during the process.
This responsible water management helps preserve natural resources and minimizes the impact on local water supplies.
4. Precision and Accuracy
The precision achieved through hydro excavation is another notable advantage. The high-pressure water stream allows for accurate removal of material, creating clean and straight trench walls.
This enables operators to work closely around underground utilities or other infrastructure with minimal risk of damage and easily achieve specific digging depths.
The improved accuracy offered by hydro-excavating can save time and money in several ways. For example, less backfill material may be required to fill the excavated space, reducing costs.
Additionally, re-excavation due to inaccurate digging or utility damages is much less likely.
5. Versatility
Hydro excavation is a versatile technique that can be used for a wide variety of purposes. Some examples include trenching for pipelines or cables, slot-trenching for signs or posts, uncovering buried infrastructure for maintenance, cleaning and inspecting catch basins or storm drains, and cold-weather excavation without damaging the frozen ground.
The use of hydro excavating equipment can also simplify operations by replacing multiple traditional machines required for similar tasks. With one vehicle performing the excavation and vacuum operations simultaneously, the process is streamlined even further.
As technology continues to advance and industry regulations become more stringent, it seems certain that hydro excavating's role in excavation projects will continue to grow in the coming years.
Awareness of these five key takeaways will help businesses and individuals make well-informed choices when considering which excavation method to use for their next project.