Asphalt is a common choice for constructing driveways, parking areas, and highways due to its resilience and cost-effectiveness.
Yet, weather elements, age, inadequate maintenance, heavy traffic pressure, or even inadequate site planning can lead to problems now and then.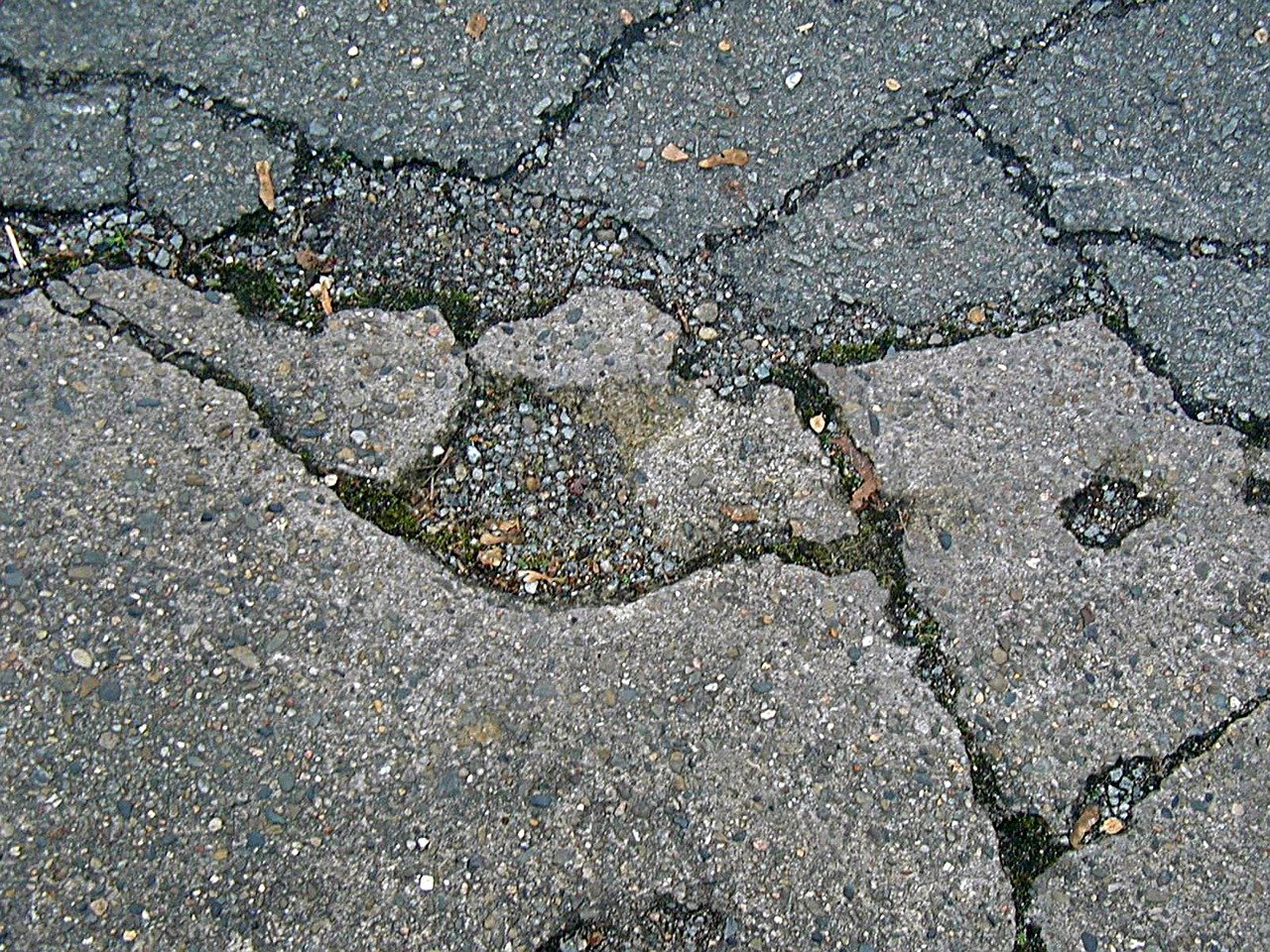 Does your asphalt pavement have gaps with weeds sprouting from them?  Have your loved ones experienced the terrifying experience of stumbling over a near pothole in your parking space?
Suppose you're sick of staring at the unattractive puzzle that your sidewalk is progressively turning into but not willing to undertake a complete surface reseal.
In that case, you should address the cracks early enough before they jeopardize the stability of your roadway. Here are some asphalt repair remedies for fixing pavement issues.
1. Raveling
You may notice detached gravel, stones, and grit in your driveway. If you do, consider them to be elements of raveling. Raveling happens whenever pavements crumble as a result of losing asphalt and pebbles.
Your pavement's density will decline with time while loose material scrapes the leftover asphalt through friction and erosion.
As soon as the gravel breaches your asphalt pavement, water will seep in, exacerbating the situation. Raveling, in turn, results in irregular terrains and puddles.
The Process of Fixing Raveling Asphalt
Firstly, consider eliminating the loose elements of asphalt. Should raveling be only in tiny areas, utilize basic asphalt repair techniques. On the other hand, substantially raveled sidewalks indicate overall asphalt degradation.
Your best and most consistent remedy is to scrape off the deteriorating pavement whenever you notice this. After that, replace it with new asphalt. You'll have to hire an asphalt specialist to assist you with the replacement.
---
Read Also:
---
2. Depression
Depressions or downturns are lower pavement portions that don't cut through the asphalt. Often, they result from insufficient compression in the leveling phase.
Water and other material elements that usually gather from depressions can degrade your asphalt layer, further impairing its durability should professionals not swiftly repair it.
Correcting Asphalt Depressions
You can add an overlay on the existing sidewalk as a transient remedy for minor depressions. Regardless, patching doesn't address the fundamental issues of improper compression; therefore, the afflicted section will most likely sink with time.
To permanently correct any asphalt depressions, you have to remove the whole afflicted area, replace the substandard sub-grade, and apply a comprehensive overlay on top of the restored sub-grade.
3. Alligator Cracking
Stress cracks or alligator cracks are among the most prevalent problems that deteriorate asphalt surfaces. Its name comes from the peculiar cracking formations similar to alligator scales. Alligator cracks are load-related degenerations resulting from:
Limited pavement depth
A poor sub-grade or foundation course
Overloading
A combination of the above elements
Fixing Alligator Cracks
The quickest way of repairing alligator cracks involves applying crack filling or seal coating the affected areas to prevent moisture and other debris from entering those cracks and worsening them.
Then, if you can, try limiting movements in the affected regions because when cars travel on top of the weaker surface, they can cause significant damage to the layer.
On the other hand, if you want to repair the crack on your asphalt pavement permanently, you have to excavate beyond the top layer and find deeper issues.
Follow this by reinforcing the base of your asphalt; you'll have to engage a qualified professional capable of replacing the damaged pavement correctly with a new sub-base and asphalt top.
4. The Upheaval of Asphalt
Upheaval involves the localized outward displacement of your asphalt surface. It results from sub-grade expansion emanating from high humidity and freezing, for instance, frost heave.
The Restoration of Asphalt Upheaval
Asphalt upheaval results from issues within your pavement's sub-grade. An ideal way of repairing it would involve removing the problematic area and applying asphalt fully.
5. Longitudinal Cracks in Asphalt
Asphalt can equally develop longitudinal cracks. These cracks align with the plane of asphalt application along a road or your pavement. Longitudinal cracks can result from several circumstances, including:
Low-grade joints
Expansion or shrinkage of asphalt in response to temperature changes.
Reflection of fissures from substrate surfaces
Note that longitudinal fractures in asphalt pavement are not weight-related.
Fixing Your Asphalt's Longitudinal Cracks
Tiny Cracks (not exceeding half an inch)
Apply crack sealing to keep moisture from entering the asphalt's sub-grade layers through the gaps and fend off any raveling at the crack margins. Once you fill the cracks, apply a new layer of seal coating above the entire area.
Extensive Cracks (Stretching beyond half an inch)
Consult with asphalt specialists to determine the source of the significant cracking and get long-lasting repairs.