When you are remodeling your kitchen, one of the most important things to consider is the type and style of cabinets you want.
Cabinets are the foundation for any kitchen, as they serve both functional and aesthetic purposes.
Depending on your budget and design style, there are a variety of different types of cabinets to choose from.
If you're looking for a DIY solution or looking to order custom cabinets for your remodeling project we'll break down what you need to consider before you begin your search for the perfect kitchen cabinets that meet your desired approach, design style, and, of course, budget.
Budget
Cabinets can range from low-cost Ready To Assemble (RTA) models to expensive custom or semi-custom models.
Before selecting a cabinet for your kitchen remodel project, it's important to consider how much you are willing to spend.
Knowing your budget upfront will help narrow down which style of cabinet is right for you.
It's possible to find affordable cabinets without sacrificing quality or aesthetics; however, if you're more concerned with getting exactly what you want instead of saving a buck, you'll want to look into custom or semi-custom cabinets where you can upgrade materials, accessories, and select from customize sizes.
Design Style
The design aesthetic you are trying to achieve should also be taken into consideration when selecting cabinets for a remodeling project.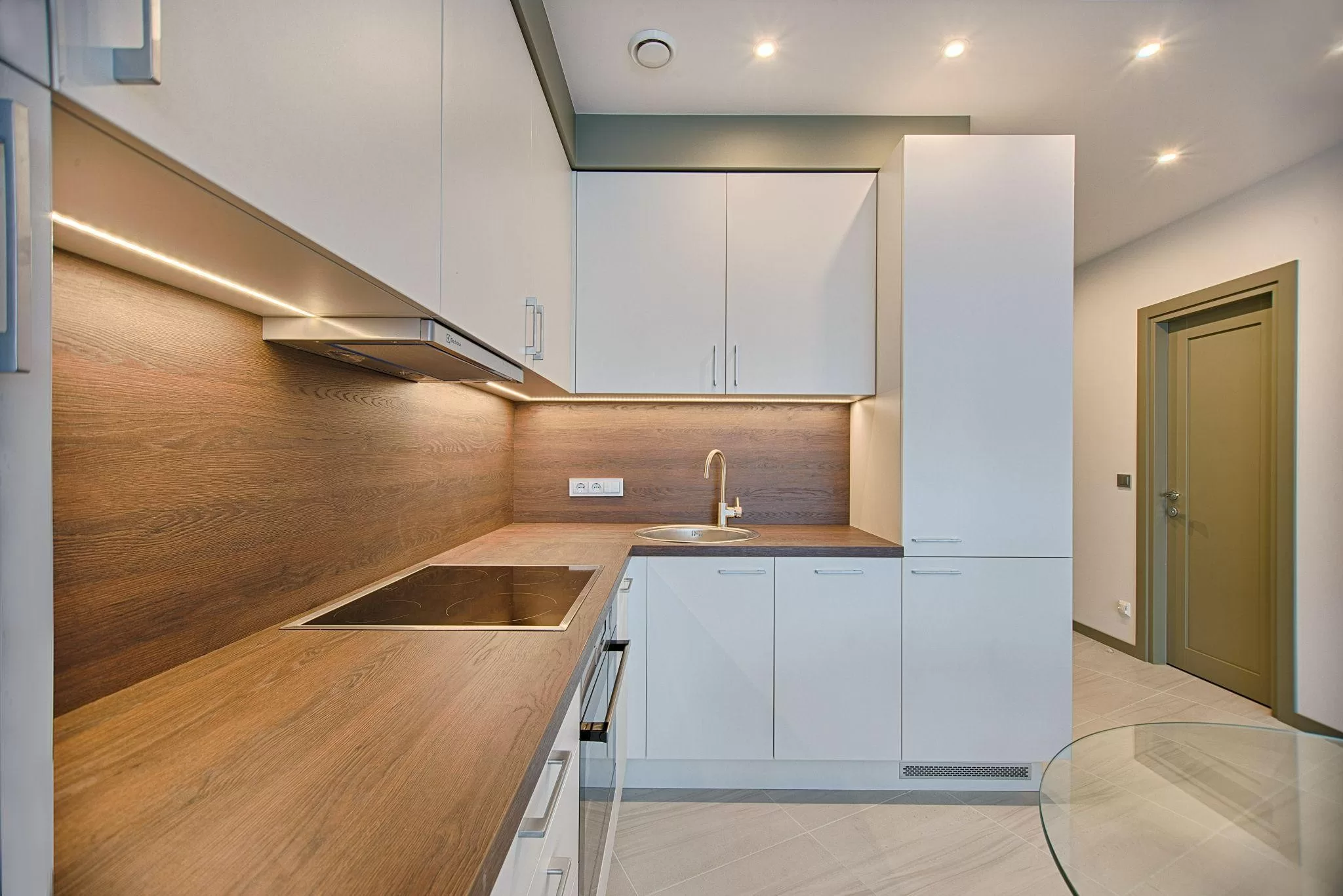 For example, if you prefer a modern look with clean lines and neutral colors, then sleek metal or laminate cabinets may be better suited for your space than wooden ones with intricate carvings or detailing.
On the other hand, if you prefer a traditional style then wooden cabinetry with ornate details might be something worth considering.
If you're not sure what design aesthetic appeals most to you, try browsing Pinterest or home décor websites for inspiration before deciding on cabinetry type.
Types of Cabinets
There are many different types of cabinets available on the market today—from DIY-friendly Ready To Assemble (RTA) styles to custom designs with built-in storage solutions like spice racks and pull-out drawers—and each has its own unique features.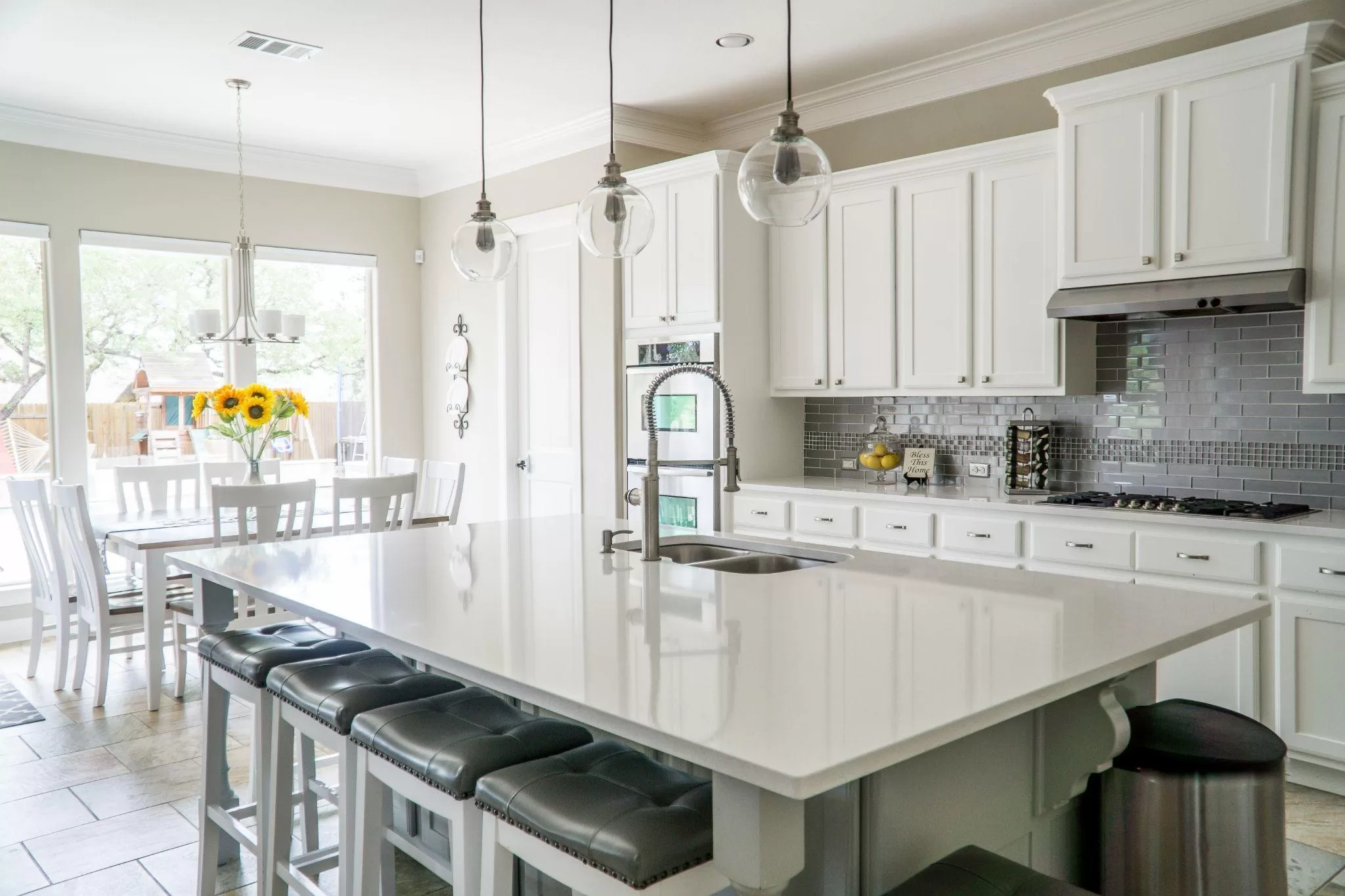 These types of cabinets will be shipped to your home, ready to assemble – somewhat like IKEA furniture.
The other option is to place an order with a cabinet manufacturer or supplier who will provide options that meet your requirements, these are considered custom or semi-custom cabinets.
Ready To Assemble Cabinets (RTA)
Ready Assemble (RTA) cabinets are an excellent option if time is limited or there is a tight budget involved in the remodeling project.
RTA cabinets come pre-assembled so there is little assembly required on-site; simply unscrewing all parts and following instructions provided by the manufacturer will be enough to get these cabinets assembled and installed on your own.
Since they come preassembled they require fewer skills than custom or semi-custom cabinets which require detailed measurements for installation and a decent set of carpentry skills.
Although RTA cabinetry may not allow for customization they still offer plenty of artistic potential thanks to their wide selection of finishes such as wood grain veneer or even laminate surfaces – perfect for a quick DIY installation.
Custom or Semi-Custom Cabinets
With semi-custom or fully custom cabinets, you have more control over how your new cabinets will look.
You can choose the specific dimensions, materials, finishes, accessories, framework, etc. There is also a huge selection when it comes to door styles too – from classic Shaker doors, contemporary slab designs, contemporary bi-fold, pocket door styles, etc.
---
Read Also :
---
Prices obviously vary depending on complexity and the materials used but choosing to custom order your cabinets lets you get exactly what you want.
On the downside, you'll be paying more for the cabinets and will likely want to have a professional contractor install them.
Cabinet Manufacturers
Finally after deciding between either RTA or Custom cabinetry choices buyers should select reputable manufacturers who supply products made from top-quality materials & carry long-term warranties against defects etc…
This way customers can buy confidently knowing they're getting exactly what they need while also guaranteeing peace of mind should any issues arise throughout their ownership period! Popular names include IKEA which specializes in affordable yet stylish modular solutions tailored towards DIY enthusiasts whereas companies like Thomasville provide high-end bespoke offerings crafted using hand-selected hardwoods & finishes suitable even for luxury homes.
Purchasing RTA Cabinetry
When it comes to Ready To Assemble (RTA) cabinets, there are a few manufacturers that are known for their high-quality products.
IKEA is one of the most popular names in RTA cabinets because of its affordable yet stylish modular solutions tailored toward DIY enthusiasts.
They offer a wide variety of styles and finishes so you're sure to find something that matches your desired aesthetics.
Home Depot offers several levels of quality when it comes to RTA cabinetry.
Their stock ranges from economical ready-to-assemble models up to semi-custom cabinet options with built-in organizational features like pullout drawers and spice racks.
They also have an extended product selection featuring hundreds of colors and finishes to suit any kitchen design tastes.
For higher-end RTA cabinetry, a popular choice is Thomasville Cabinets.
They offer custom solutions crafted using hand-selected hardwoods with superior construction techniques and finishes suitable even for luxury homes.
Thomasville uses fairly solid materials and they keep up with the latest design trends to offer a wide selection of stylish cabinets.
Purchasing Custom Cabinetry
When it comes to ordering semi-custom or custom cabinets, there are many reputable cabinet manufacturers from which to choose.
KraftMaid is one of the top-rated companies for custom cabinets and has been trusted by homeowners, contractors, and designers since 1969.
Their catalog features hundreds of styles and finishes so you're sure to find something that matches your desired look.
Plus, they offer a wide selection of accessories such as pull-out shelves, tilt-out trays, trash cans, and more that can help make your kitchen remodel even easier.
Medallion Cabinetry offers both semi-custom and full-custom cabinets in both traditional and contemporary styles.
They're known for their superior craftsmanship using only the finest materials available such as kiln-dried hardwoods, premium plywood boxes with dovetail joinery, plus their exclusive Catalyzed Conversion Varnish finish which helps protect against scratches, watermarks, and UV damage.
With Medallion Cabinetry you can be sure that your kitchen will look timeless and stylish for years to come.
When it comes to luxury cabinetry solutions Woodmode is a go-to manufacturer.
Their custom cabinetry options feature quality workmanship with sophisticated design details like intricate carvings and raised panels as well as luxurious finishes like high gloss lacquer or specialty stains like walnut or ebony.
They also offer trending features like built-in lighting systems, integrated wastebaskets, and pullouts making them a solid choice for creating a unique kitchen space tailored specifically to your needs.
Selecting the right cabinets for your kitchen remodeling project doesn't have to be a hassle.
With some research and an understanding of your budget, design style, and type of cabinet desired you'll be able to make an informed decision that will bring your kitchen dreams to life.
Be sure to select reputable manufacturers who supply products made from top-quality materials & carry long-term warranties against defects, so you can buy confidently knowing you're getting exactly what you need.
From ready-to-assemble models offering fast installations or custom ordering cabinets that give you freedom over the design, there are endless options that you can find to fit your kitchen remodeling budget.