Kitchen remodels have a reputation for being expensive and nerve-wracking, and with all the sensitive installations in there, it's not hard to understand why.
A kitchen must be designed as a smart, practical space for everyday use, whether in a small apartment or a family mansion. Remodeling a kitchen may all sound like a Herculean undertaking, but it doesn't have to be!
In that spirit, we've created a step-by-step guide to help homeowners ensure a pain-free kitchen remodel, no matter how large space they're working with.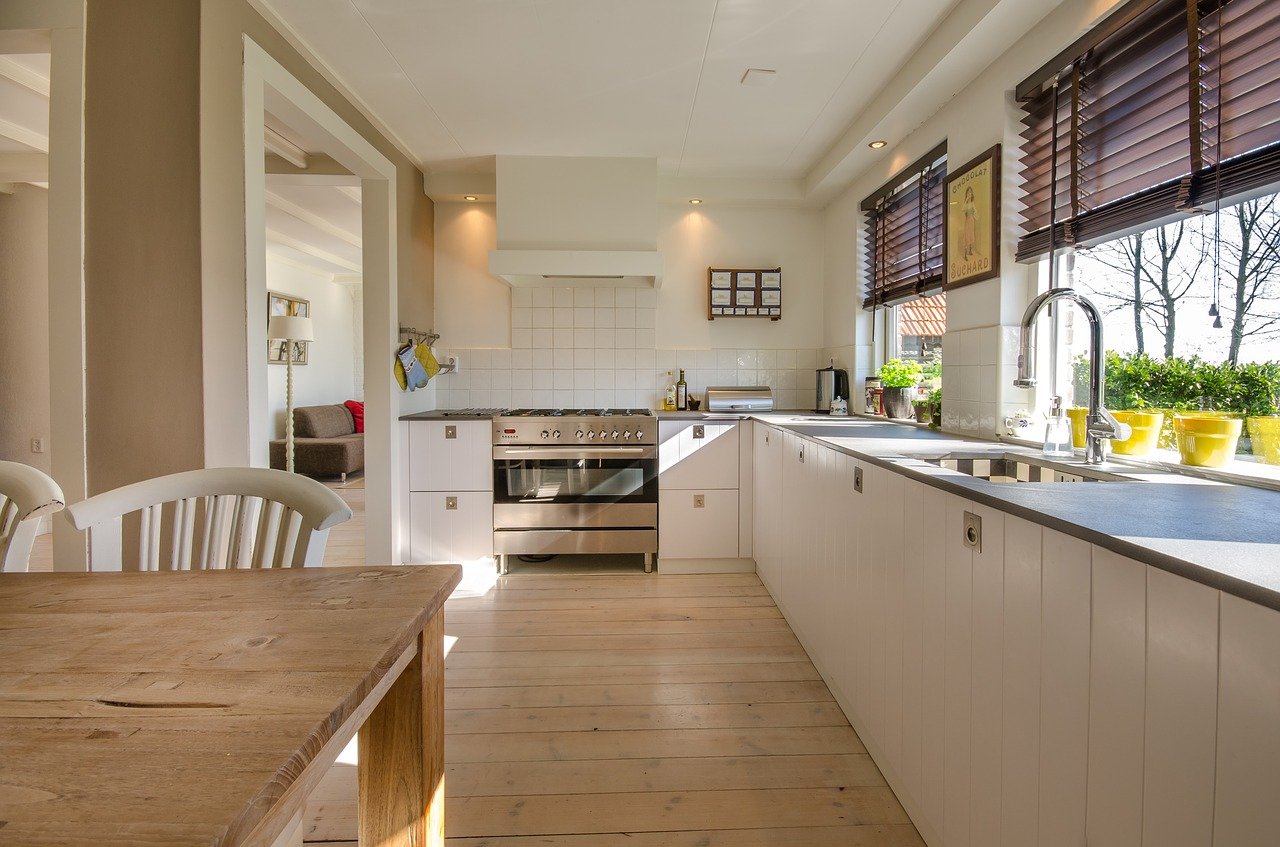 Work with a Plan
Just as you would with any interior renovation, coming up with a plan is critical. Things must be well-thought-out if you don't want to run into any complications mid-way.
Begin by determining the purpose and scope of the remodel: Do you want a design overhaul or a brand-new layout? Is your kitchen lacking in convenience and storage? Are there plumbing issues?
Whatever the motive, pen down your priorities and must-haves to put together a plan, which will be the bible of your entire project.
---
Read Also:
---
Bring in the Pros
While undertaking a kitchen remodel solo is admirable, there's nothing wrong with enlisting experts to help concretize your vision. In fact, it's strongly recommended.
As the Northern Virginia professionals at FoleyHomes.com explain, homeowners who call on specialized contractors' services tend to be more satisfied with their new kitchen.
Whether you live in Virginia or New Mexico, you're bound to find a reputable contractor to carry out your kitchen remodel, from conception to installation, no matter the extent of the renovation. Get a quote from different providers to land a great deal.
Fix a Budget
Every kitchen remodeling project calls for a budget, whether it's $5,000 or $50,000. Crafting a budget helps you keep all expenses in check and prevents overspending.
The general rule recommends spending anywhere between 5% and 10% of the home's total value. However, this is entirely subjective and will mainly depend on what your needs are.
To make things more efficient, allocate specific envelopes for different expenses (cabinetry and hardware, installation, appliances, countertops, flooring, décor, etc.) to have even more control over what you spend.
Plumbing and Electrical
After having prepped the space for the renovation (taking out the entire cabinetry, sink, countertops, backsplash, light fixtures, appliances, etc.), the next step involves checking the state of your plumbing system.
Low water pressure, leaks, or clogging issues should be tackled in priority with help from a plumber if the situation calls for it.
After that come electrical installations; be sure to upgrade any lighting, switches, plugs, wiring, and circuitry and enlist a licensed electrician for more significant repairs. Once that's all done, place new drywall to seal it all up.
Paint and Flooring
Now onto some design! After that drywall is up, it's time to take out rolls and brushes and start painting. In case you're working with an interior designer, they'll recommend several palettes for you to choose from.
For DIYers looking for tips on color scheme selection, remember that neutral is practical, timeless, and chic (whites, blacks, greys). Next, consider your flooring; the most popular kitchen floor options include hardwood, laminate, ceramic tiles, linoleum, or concrete.
Some are low-maintenance and waterproof, while others will be easy to install and more durable. In any case, scour the web for inspiration.
Cabinetry and Countertops
At this stage, your kitchen is starting to take shape, but not quite. Once the paint on the walls is dry, and the floorings have settled, you may start putting up your new cabinetry (shaker-style, low, or open shelves).
For that, a contractor will be more than welcome; they'll make sure that your cabinets are solidly attached and nicely leveled, something amateurs cannot easily achieve. The same goes for countertops.
Not only are these very expensive, but they're also impossible for one or two people to lift and install properly. Once that's done, feel free to put up your new backsplash and sink.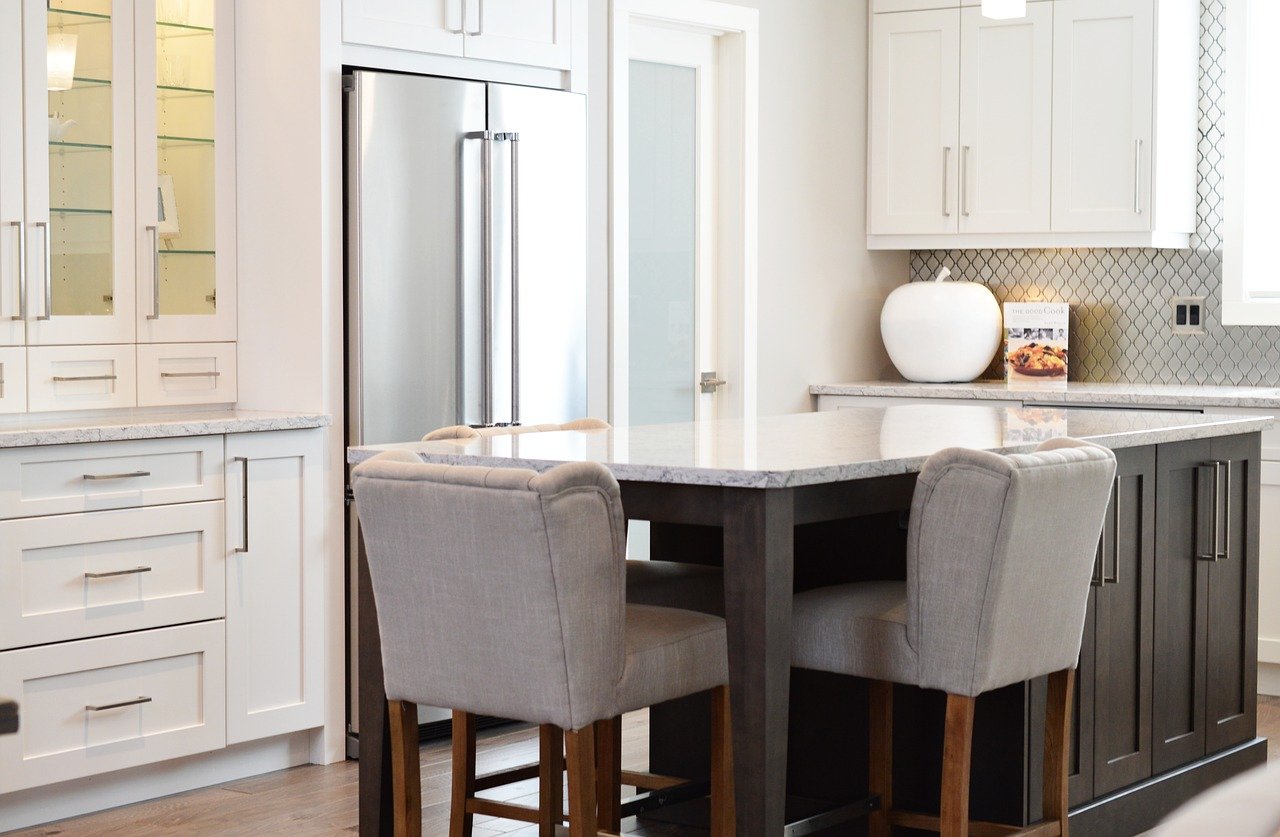 Install Your Appliances
The last step of the process involves bringing back all your appliances. The refrigerator, oven, microwave, and smaller appliances should find their way back and fit seamlessly in your new kitchen.
In case you choose to get new appliances to complement the look of your space, don't hesitate to check out smart and energy-efficient models.
So, there you have it! With these handy tips, you can ensure a smooth and successful kitchen remodel, from conception to installation.
The key to a proper renovation lies in excellent preparation, budgeting, and bringing in qualified professionals. Combine all of these factors, and you'll have a brand-new kitchen in less than two weeks!