Aside from being comfortable, couples usually want their room to be romantic.
It is great to have a beautiful environment that evokes love and intimacy. However, this is not always easy to achieve especially if it is not given enough time.
If you are decorating your room by yourself and you want it to represent you as a couple, you should discuss things with your partner.
If only one of you decides how the room will look like, the other person will feel left out. The room has to represent the couple and not just one or two.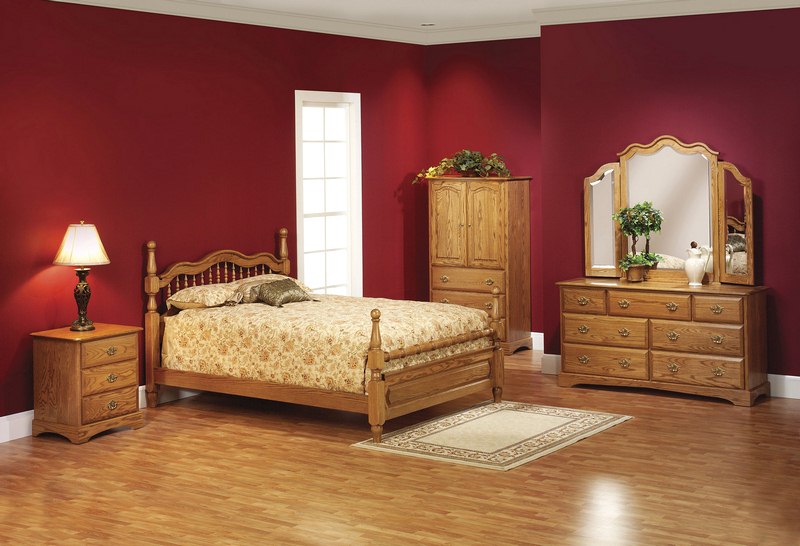 There are several ways to have a romantic bedroom. Using the wall candle holders is just one. However, it takes more planning than just adding candle holders to the room. You can choose pillow for your bedroom.
Here are some suggestions to help you in planning your bedroom together.
---
Read Also:
---
Identify Romantic Elements
When deciding to decorate any room, it is important to have inspiration. In this case, you will need inspiration from romantic places, such as Paris.
Or think about what made you choose a Caribbean cruise for your honeymoon. This will help you define romance as it applies to your relationship.
Color
Color can stimulate the senses. In fact, different shades can greatly affect your mood. You can apply colors through paint or wallpaper, fabrics, window treatments, and bedding.
Purple and maroon represent passion. Pink is a romantic color too. It suggests affection and innocence. You can also use the color orange, which symbolizes happiness, while blue suggests trustworthiness and seduction. Of course, red is the ultimate color expression of love and romance.
Pick a color that feels right to the two of you then pick accent colors for another layer of interest. There are many ways to go.
For instance, if you choose red, you can add gold for a very luxurious look. Or add taupe to red for a more understated classic palette.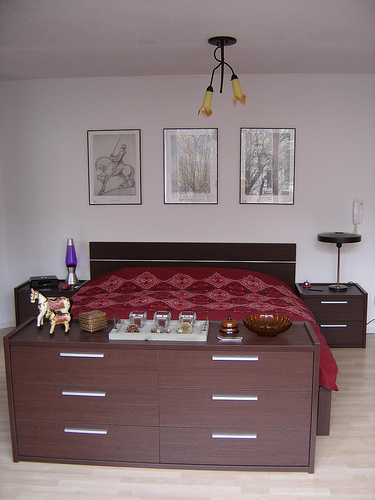 Lighting
Light can instantly change the mood of any place. Bright light is energizing, but not romantic; a dimmer switch can let you control electric lighting as needed. Colored bulbs in lamps also give you soft lighting options lamps set on side tables or a dresser.
Or add a dark-colored lampshade, such as black or deep red to provide soft ambient light. Add the softness of candle glow with stylish wall sconces that can accent a modern, traditional, or themed bedroom.
Furniture
Choose furniture in a style that complements your life as a couple. Some couples love the simple clean lines of a modern room, while others are drawn to the romance of a Mediterranean wrought iron bed and complementary furnishings.
You don't have to buy a bedroom 'suite' of furniture. Mixing antique or heirloom pieces or new contemporary furnishings with classic modern pieces from the past will give the bedroom a sense of history. Besides, it's fun hunting for and acquiring pieces together.
Embellish with Decorative Touches
Details count and add up to an overall impression that gives the room a finished look.
Lamps, candles wall sconces, canvas or metal wall art, wrought iron wall art, paintings, ceramic and crystal pitchers full of flowers, throw pillows in a variety of textures and colors, and elegant window treatments are choices that provide a way for you to express your love for each other and your style as a couple.