It is confusing to select between Air Fryer and microwave.
Well, you need a kitchen strategist advice to make a useful comparison. An air fryer uses hot air to make crispy fried food with little to no oil. Its compact design is countertop friendly and helps you make restaurant-quality home food. If you want to get a matchless taste of every food, an air fryer will be best for you.
While a microwave is an electric oven that bakes food with electromagnetic waves and cooks it perfectly, it comes with a heating chamber with a rotating disc in the center that evenly rotates the food. Most people like microwaves due to their easy-to-use interface and versatile cooking programs.
If you are also confused about which one is the best Air Fryer Or microwave, this guide is for you, and if you read it till the end, choosing the best will become easier for you.
Air Fryer Vs Microwave: Similarities and Differences
 Working
A microwave uses electromagnetic waves to heat food. It features a magnetron that helps transmit high radio frequency waves. At the same time, the energy it uses is 2,450 megahertz that can perfectly cook and heat food.
In contrast, Air Fryer frameworks on the convection principle and a high-speed fan circulate hot air to cook food. The air absorbs all moisture inside food and leaves a crispy layer. The deep-browned food becomes much more delicious than fried ones.
Cooking Time
A microwave uses less time compared to an air fryer. If you cook chicken wings in a microwave, it will take approximately 8 to 10 minutes, while if you use an air fryer, the same food will be ready in 15-20 minutes.
Though microwave makes food quickly, their taste is less delicious than wings cooked in an air fryer. The air fryer's low and slow cooking process ensures a better infusion of flavors.
---
Read Also:
---
Power Consumption
Air fryers take time to reach maximum temperatures. Still, their cooking period is short, so air fryers use less power. The average power consumption of air fryers is between 1200 and 1500 watts; best of all, the temperature remains the same during all cooking duration.
In the 30 minutes of cooking, microwaves use approximately 1500 watts of energy. They use more energy compared to air fryers. If you want to heat food or keep the air fryer at standby mode, it will use 2 to 7 watts.
Health Factor
The air fryer is healthy because it cooks the food in its fat with hot air. Especially air fryers are considered very effective for a quick and crispy snack.
In contrast, electromagnetic radiation in microwaves makes food dangerous for health, and rapid food cooking does not make the food healthy. Rather, it destroys healthy foods' nutrition.
Cooking Capacity
Microwaves can adjust food for the whole family; even you can place borosilicate bowls to cook or warm food. But the air fryer holds slightly less amount of food.
But nowadays air fryers are also coming in large sizes. Particularly, Ninja XL air fryers are best known for their good cooking capacities. So, this makes them evenly stand with the microwave.
Advantages of Air Fryers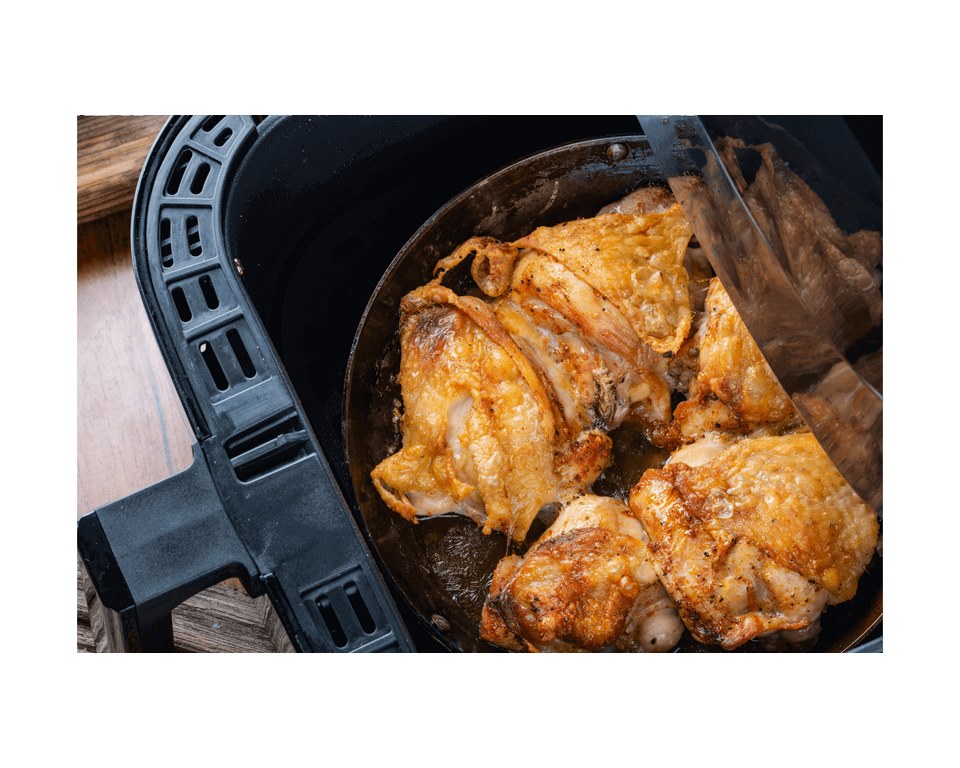 The hot air in the air fryer circulates evenly around all food, and food cooks the same inside and outside. It boosts natural food taste because cooking, again and again, destroys all essential nutrients.
At the same time, cooking in a microwave denatured all protein due to extreme heat exposure. Some more benefits of an air fryer are:
Easy to use, clean, and store
Takes less time
Foods take a little amount of oil.
Disadvantages of Air Fryers
If you want to cook for the whole family, an air fryer might not be suitable for you because it can't hold enough food and takes a longer cooking time than conventional techniques.
Prices of the air fryer are a bit more compared to Microwaves
A limited number of pre-set cooking programs
Advantages of Microwaves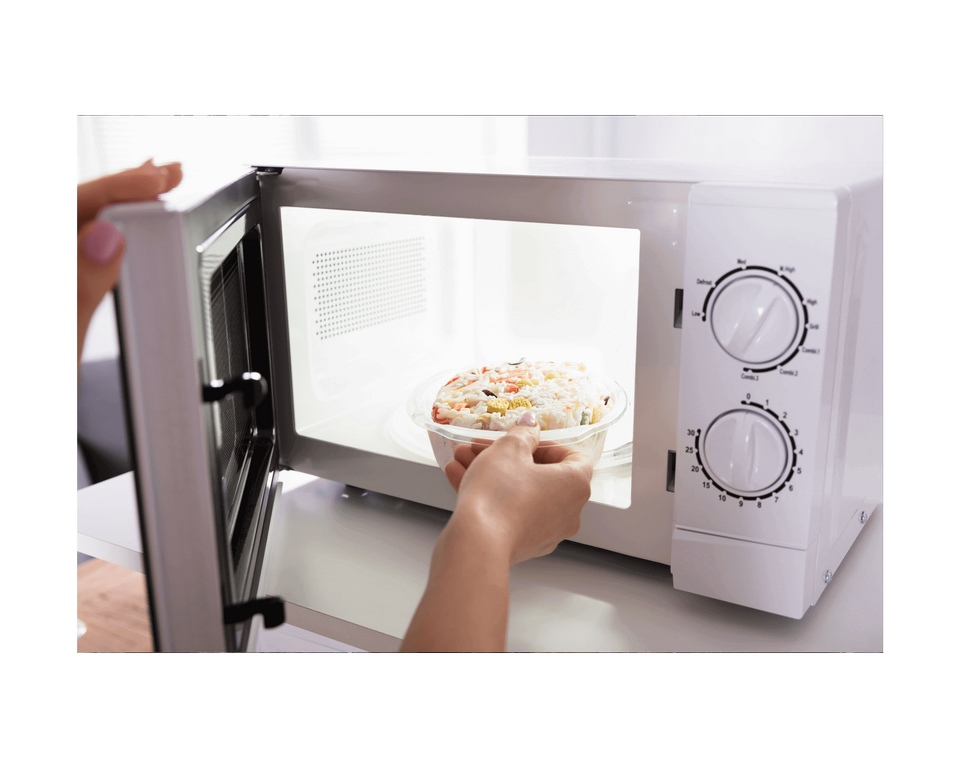 The inner surface of the microwave is covered by glass, and they emit heat from the inner side so you can easily touch the outer surface of the microwave. Without scrubbing, you can clean the smooth outer surface in minutes.
A large variety to choose a good price
Quickly cooks food and saves time
Cook large amount of food for the whole family
Disadvantages of Microwaves
Heat does not spread evenly; one side gets heated, other becomes cold, so food does not cook evenly
Non-ionizing radiation is dangerous for health and destroys proteins while cooking.
You will not enjoy the perfect taste of food improper distribution of heat
Conclusion: Which One is Best?
Both air fryers and microwaves are best in their way, and selection depends upon you. Though the size of the air fryer is compact, and it takes time to cook, it offers various legions of tastes.
At the same time, the microwave is large and best for large families to cook food quickly. In our opinion, an air fryer is best for small families, takes less space, and makes matchless tastes. Buy a microwave if you have a low budget and a large family.