Sustainable living is no longer a passing trend, with more and more homeowners embracing it as a way of life. The mindset enables you to do your bit for the environment while driving several personal benefits.
You save big money and ensure healthy living by opting for an eco-friendly lifestyle. Sustainability begins at home as you can adopt some simple everyday practices to lower your footprint.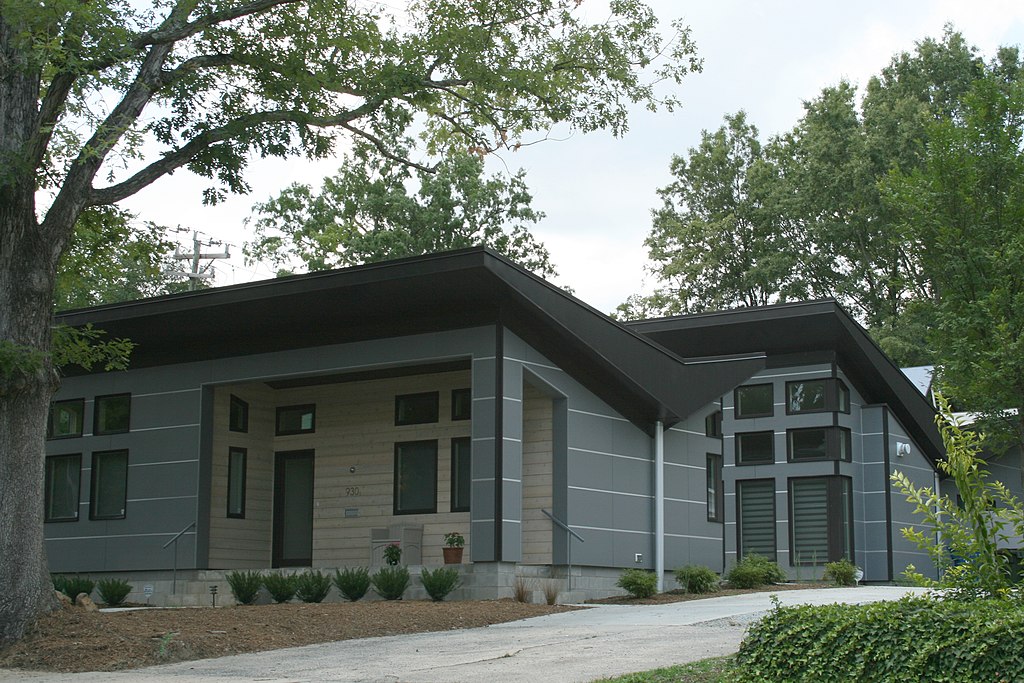 Moreover, a green living space gets you on the right track sooner than later. Consider yourself in a good place if you plan to buy a home because you have the opportunity to opt for an eco-friendly one.
Let us explain how a green home gives you a great start with sustainable living.
Energy Efficiency
Green homes are inherently energy-efficient because of their design-build. Developers design buildings that maximize natural light, good ventilation, and optimal insulation.
Solar installation and LED lighting can both enable you to take energy efficiency a notch higher. The benefits of solar installation are clear: by installing solar panels, you can reduce your reliance on fossil fuels and lower your energy bills. If the non-availability of a perfectly flat place is hindering your plans to install the panels, look beyond traditional solar panels.
Go for flexible solar panels that can be curved or stretched to fit the shape of the roof or paneling you're installing them on. This makes them perfect for installations on uneven surfaces or areas that are difficult to access with traditional solar panels. Another big benefit of
flexible solar panels
is their ability to adjust to the sun's angle, thus capturing more sunlight and maximizing their output. Overall, solar panels are a must-choice for a green home.
---
Read Also:
---
Better Indoor Environment Quality
The indoor environmental quality of a green home is far better than a traditional one. As a homeowner, you get the benefits of natural lighting, optimal temperature, and healthy air quality. Natural lighting floods in and makes the space germ free.
Likewise, good insulation prevents the loss (or gain) of heat and maintains indoor temperature. The use of non-toxic paints and adhesives ensures excellent indoor air quality.
Together, these factors enhance the well-being of your family, minimize stress, and improve their quality of life.
Regulatory Compliance
The benefits of buying a green home extend beyond energy savings and an optimal indoor environment. It also keeps you on the right side of the law because owning a property that fails on the compliance front is risky.
Ensuring the builder completed steps like Wetland Delineation and environmental permitting is crucial. Consider these factors a part of due diligence while buying a home, and you can be stress-free about green living throughout your lifetime.
In fact, you may even get subsidies and tax credits from the government for owning a solar home.
Value Addition
Another reason for making green homes worth buying is that they have the advantage of value addition. Every homeowner prioritizes sustainable living today, so they are more than keen to buy eco-friendly properties.
You can rest assured about making massive profits if you plan to resell your home down the line. The best part is that such places are always in high demand, and selling them fast is easy. Potential buyers are ready to pay more and seal the deals sooner than later.
Green homes give you a winning advantage when it comes to embracing a sustainable lifestyle. Buying one is a great idea, but you can take measures to renovate if you already own a home.
Flipping the property is another option. Whichever alternative you choose, going green is worth the effort and investment.