A floor plan is a 2-dimensional sketch of a building or room that depicts the interior layout of the area from above. It often covers the placement of any furniture or fixtures as well as any walls, doors, windows, and other architectural aspects.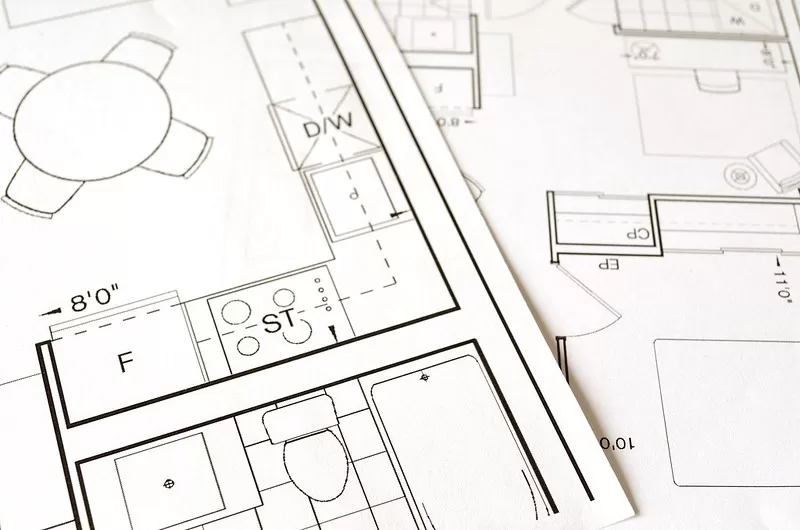 In architecture, interior design, and real estate, floor plans are frequently used to help people envision and comprehend the arrangement of a room.
They can be useful for finding the best way to use and organize a space as well as for seeing possible problems with its layout or flow. Keep on reading the article to learn about designing a floor plan.
Designing a Floor Plan: How to Take the Start?
The process of designing a floor plan is creating a graphic description of a room's or building's layout. Here are some guidelines you can use to create a floor plan:
Determine the Purpose of the Floor Plan
Consider your objectives after constructing the floor plan and the details you wish to show. Do you need a floor plan for a new construction project or are you planning a layout for a home renovation project? Then, you can contact arcdimension as they specialize in creating high-quality floor plans for real estate listings.  Your design choices will be more influenced if you know what the floor layout is intended for.
Gather All Necessary Information
Gather all the pertinent information regarding the space you are designing, such as the room or building's measurements, the placement of doors, windows, and other architectural characteristics, as well as any needs or restrictions you need to take into account.
---
Read Also:
---
Sketch a Rough Draft
Draft a basic layout using pencil and paper or a digital drawing program. Before constructing a more detailed version, you can use this to get an idea of the program's general layout and make any necessary revisions.
Add walls, doors, and windows.
Draw the room's walls using straight lines, then include doors and windows as needed. If you have precise measurements, check the proportions using a ruler or other measuring device to make sure they are correct.
Place Furniture And Other Objects
Include any furniture or additional items that will be used in the area. Be careful to take the overall layout into account when determining the size and location of these components.
Review and Refine the Plan
Once you've created a basic floor plan, evaluate it carefully and make any necessary modifications. Take into account how the room will flow and how the arrangement will perform in use. Change as necessary, and add more information as required.
Finalize the Plan
Finish the floor plan by adding any labels or annotations and tidying up the drawing if you are satisfied with the layout. In order to share or print the plan readily as needed, save it in an accessible format.
Take Away!
Manually using a pencil and paper or specialized software or online tools – you can create floor layouts. Depending on the goal of the plan and the amount of information required, they can be as basic or as complex as necessary.
A floor plan may include measurements, labels, and other annotations in addition to the layout of the room to provide more details about its aspects. An online floor plan creator makes floor plan designing a lot easier.