In Australia, home prices are doing something they haven't in a long time—they are falling at tremendous speeds, achieving a decline of 8.4% from May 2022 to January 2023.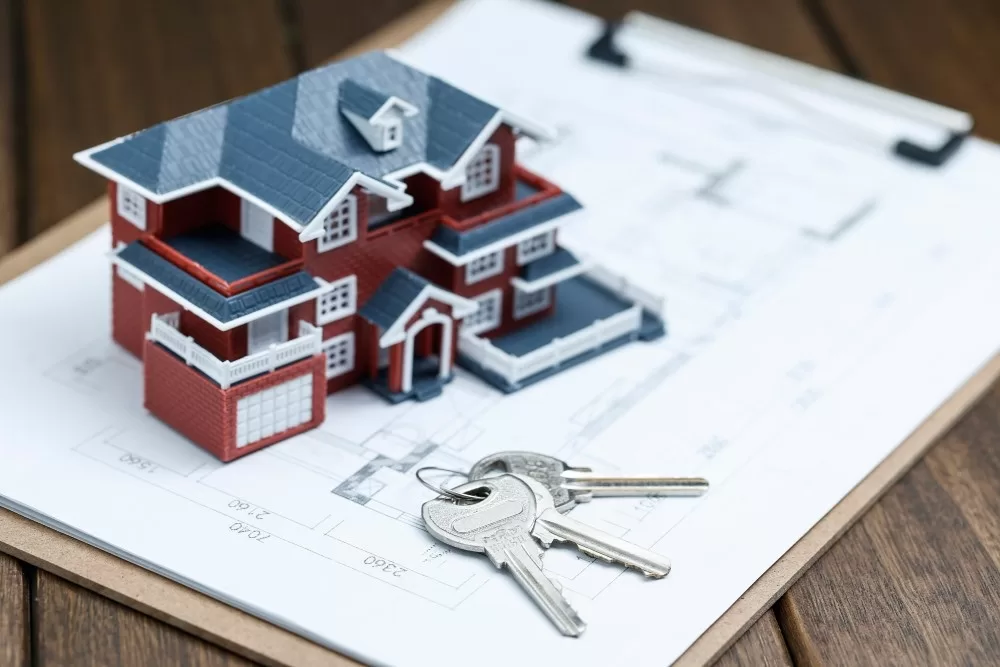 The record-breaking price falls happened suddenly, with more falls expected to happen in the upcoming months. All of this is great for some, but for those dealing in property investment, this might not be such a great development. So here are a few ways to safeguard your property investment in Australia's unstable market of 2023:
Monitor your Investment
Probably the most underrated factor, yet the most important one when it comes to protecting your investment, is constant monitoring. When it comes to real estate, you can't rely on the "buy now, sell later" mentality. It requires monitoring and attention all the time, especially since illegal acquisition is so common.
Generally, properties that don't get any supervision are most commonly subjected to illegal acquisition, but the solution is simple to take good care of your assets at regular intervals.
Also, having a professional property manager who's aware of all the things that are happening at the property is essential. Today, with extreme weather and extreme people, even small things can escalate and cause thousands of dollars of damage to your property, so a property manager is necessary to keep an eye on everything.
Be Quick and Agile
With all the market upheavals, it's crucial to react quickly. How do you do that? Well, by having the right information and making quick decisions. Stay plugged into the centre of things so you can prevent any accidents from happening.
Try to keep a bunch of advisors and trusted people around you so you can get the freshest information always, and make sure to maintain those relationships for future benefits.
---
Read Also:
---
Invest in Insurance
There are many types of insurance you can invest in to keep your investments safe. Firstly, consider adding landlord insurance to your coverage, so you can stay protected from liability, property damage, and loss of rental income.
Liability coverage protects the landlord in case someone gets injured on their property. The costs of the lawsuit can be very high, so it can cover bodily injury, medical fees, loss of income, emotional distress, funeral costs, and legal fees. Property damage covers the damage caused by fire, theft, or natural disasters.
And finally, loss of rental income coverage keeps the landlord covered in case the tenant decides to relocate during repairs. Another type of worthy insurance for your property is residential, strata, or vacant land affordable title insurance that will safeguard your property from unknown risks that threaten your right to use your land.
Be Careful with Tenants
Tenants that pay late, don't pay at all, constantly nag you about fixes and cause disturbance to other residents are a serious threat to your investment property. The easiest way to find good tenants is to hire a company for resident screenings.
This way, you can end up with worthy tenants and avoid problematic people. When vetting potential residents, these professional companies take many steps, such as studying the applicants' income, rental history, and background information.
And according to professionals, fraud is very common in the world of renting since fake pay stubs are easy to forge and bank statements are easy to fake. However, pros have their ways of sniffing out the problematic tenants and providing landlords with only the best tenants.
Make the Right Improvements
If you want your real estate investment to keep its price, it's necessary to keep up with supply and demand. Only properties in excellent condition can expect increased demand.
Before you make an investment, consult with experts about the most economical home improvements you can invest in for your property. In general, kitchen, bathroom, and décor improvements bring the best ROI among modern buyers and renters.
Diversify
As an investor, you need to be prepared for any situation on the market, so you're sure that the way to success lies only in investment diversification.
If you ask any property management company for advice, they will recommend you invest in different markets to avoid the risks. For instance, it's smart to invest in both luxury villas and low-income properties. This way, your investments will be bulletproof in any situation.
Use these strategies and see how they function in action. It's no use learning about investment protection if you're not going to use your knowledge. Good luck and stay flexible, proactive, and smart.