After working for years, appliances need repairs and maintenance from time to time to run more effectively.
It is inconvenient to have faulty major appliances, therefore, need to be fixed immediately. If the issue is not technically complex, any person can perform some minor repairs by themselves.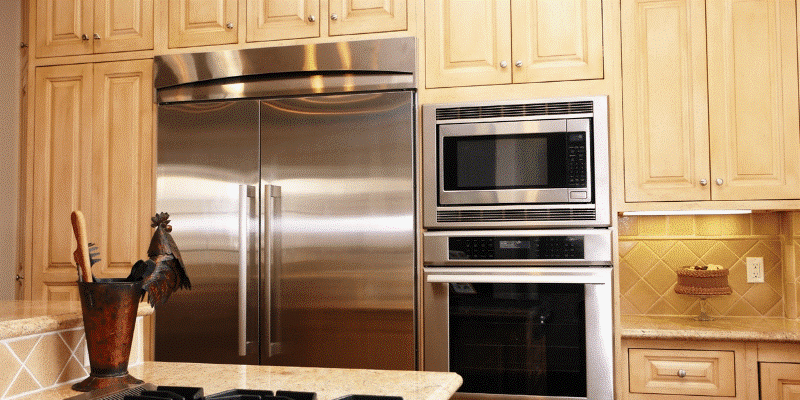 It is often overwhelming for a person to disassemble an appliance and identify the problem. Only minor damage does not require higher skills; however, one may have to step down for major repairs.
How to Repair Major Appliances
Major appliances have a lifespan of 10 to 15 years; however, they need repairs and maintenance frequently to keep running.
Unlike small appliances, major appliances are a bit complex, have more components, and require up to 220–240-volt wiring. All the components must work properly to keep the appliance running.
---
Read Also:
---
Identify the Problem
First off, a person has to identify the problem to find the right fix. With the complexity of major appliances, it is not easy finding which component is the culprit.
It would help a bit to check first if there is a problem with the mechanical components or control system. Once established, check each part of the defective system to find the source of the problem.
The Process of Repairing Major Appliances
After finding the problem source, only attempt to repair the problem if you are confident that you can fix it. Do not try to save money by carrying out the repairs by yourself, more often than not, it could do better than harm.
Cut Power Supply – It is common sense to cut power or gas supply before checking the appliance for any issues and appliance repairs. After fixing the problem, simply turn on the device to see if it works but avoid touching it.
Disassemble Parts – Most components are attached to the appliance with bolts, screws, and plugs. Use tools to detach faulty components, however, call a professional if the parts are connected together with welds or rivets.
Replace Faulty Components – It would save a lot of costs to replace broken or faulty appliance components. Purchase a new part for the appliance to replace the malfunctioning one. Even if you could not get your hands on the exact component for that appliance or see the installation manual to know a good substitute.
Things to Consider When Repairing Major Appliances
Safety – Do not compromise on safety and take necessary precautions while making repairs. Disconnect the appliance from the power supply to not get an electric shock. Also, wear a face mask, gloves, and goggles when disassembling an appliance.
Determine the Extent of Damage – After identifying the problem, determine if you have the necessary skills to fix and replace the damaged and burnt components.
Call a Professional Service – DIY solutions do not always work, and often, end up doing more damage and ruining the appliance. If you do not have enough knowledge, call a local technician to have it fixed.
Finally, not all defective components can be replaced easily, you need to get professional assistance for major issues.