As a builder or contractor, you must be utilizing the best possible products for your clients.
To help you stay on top of the most reliable and effective products on the market, read on for everything you need to know about purchasing the best drainage pipes for your project.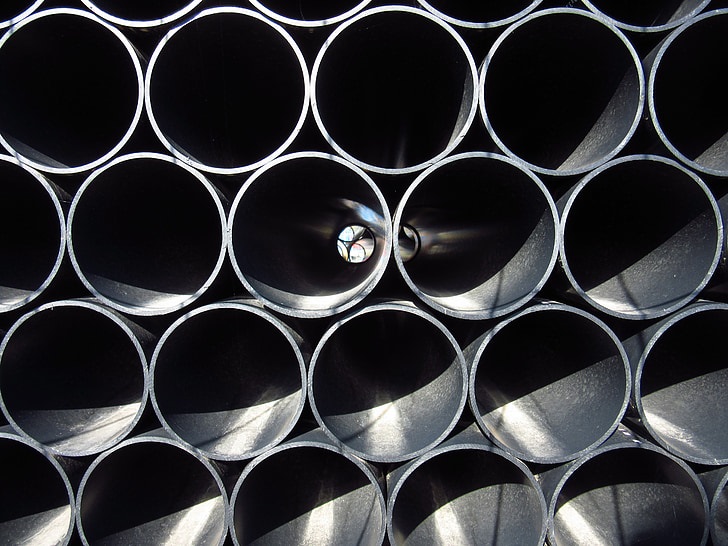 1. What are Drainage Pipes Used For?
There is almost nothing more important than drainage pipes when it comes to essential elements of the construction and building industry.
After all, a high-quality, well-maintained drainage and sewer system is crucial for modern plumbing.
Drainage pipes are part of this system as they are responsible for moving water and wastewater into the sewer.
While each drain will be part of one building or floor, the drain will connect with surrounding drains to enter a sewer.
This brings up the difference between drains and sewers and the wastewater pipes used in each part of the overall system.
The drainage pipe is the one that runs from a residence or commercial building to the municipal sewer.
Generally, the residence or commercial building owner is responsible for any maintenance or repair required for their drainage pipes.
On the other hand, the sewage pipes that move the wastewater to a water treatment facility are the responsibility of the local water authority as these carry significant amounts of waste and water and ultimately have to be chemically treated.
2. What are the Different Types of Drainage Pipes?
All modern plumbing requires drainage pipes, and several different types of drainage pipes are on the market.
Today, the most common material used for drainage pipes is polyvinyl chloride (PVC).
These pipes have become the most popular option as they are durable and have a life expectancy of 25 to 40 years – much longer than any of the other materials.
Additionally, they are cost-effective, lightweight, and environmentally friendly.
Another popular option is high-density polyethylene (HDPE), as this material is also robust yet light and can accommodate potable water, wastewater, slurries, chemicals, hazardous wastes, and compressed gases.
While HDPE pipes are utilized in various applications, they are ideal for drainage systems as they are durable and chemical, and impact resistant.
Moreover, they can be constructed with a range of joints, including electro-fusion and rubber ring joints.
Both PVC and HDPE pipes are manufactured in a way that ensures wastewater will continue flowing through them quickly.
This is due to the smooth interior of these pipes. Therefore, when you select PVC or HDPE drainage pipes from a leading plastic manufacturing company, you will find that they are perfect for residential and industrial buildings, laboratories, hospitals, and hotels.
For this reason, most plumbers and plumbing experts recommend PVC and HDPE pipes for all drainage and sewerage needs as they offer superior wastewater movement for decades.
On the other hand, PEX (cross-linked polyethylene) pipes are often used for incoming water lines as PVC is unsuitable for incoming water flow because of its lack of heat tolerance.
Other piping material options include galvanized steel, brass, and copper; however, these only have a life expectancy of a couple of decades, much shorter than PVC and HDPE pipes.
In addition, lead pipes are no longer suitable for these applications as they can contaminate the water supply and make it unsafe.
---
Read Also:
---
3. Which Pipe Material is the Most Sustainable Option?
As a builder or contractor, you will likely have clients who are concerned about the sustainability aspect of their pipes.
Therefore, as individuals and organizations around the world become more insistent on choosing sustainable options, it is essential that you know where these pipe materials stand.
There is no denying that HDPE pipes are the most environmentally friendly option when it comes to drainage pipes.
This material is not only biodegradable, but it is also easily recyclable, which results in a significant decrease in its environmental impact.
What's more, the process of making HDPE pipes requires only a tiny amount of energy when compared with other pipe materials, and many of today's HDPE pipes are made from recycled materials.
All of these factors result in HDPE pipes being considered the most eco-friendly option on the market.
For example, in order for a building to achieve LEED certification, the drainage pipes inside need to be HDPE pipes.
4. What are Some of The Best Drainage Pipes?
To purchase the best drainage pipes for your clients, you want to ensure you are sourcing them from a leading drainage pipe manufacturer.
By working with the best, you can ensure that you provide your customers with top-of-the-line products manufactured under strict industry standards.
This, in turn, guarantees that they are as durable as they come and will last for years.
For above-ground drainage systems, consider Polyfab's drainage pipe (Kitemark-KM633209), an unplasticized polyvinyl chloride (UPVC) pipe that has been approved by the British Standards Institute and awarded with the Kitemark quality certificate.
This particular product comes in a size range of 56 to 160mm, and the types include a rubber ring (excluding 56 and 82mm), solvent welded, and plain ended.
Another excellent option for above-ground drainage systems is the Soil and Ventilation BSEN 1329.
This style of pipe adheres to International Standards BSEN 1329 and can be used for soil and waste discharge within a building structure.
You can purchase these pipes in various sizes ranging from 82 to 160mm, and the types include a rubber ring (excluding 56 and 82mm), solvent welded, and plain-ended.
If your project requires a smaller pipe, opt for Polyfab's Waste System BSEN 1455, which adheres to International Standards BSEN 1455.
Again, this pipe is ideal for above-ground wastewater applications, but it comes in sizes ranging from 36 to 56mm and in 4-meter lengths. In addition, this style of pipe is available as solvent welded and plain ended.
Final Thoughts
The most effective way to ensure that you are selecting the highest-quality pipes for your client is by sourcing them from a reputable plastic pipe supplier with years of experience in the industry.
This is particularly important for something as crucial as drainage pipes as they are integral to well-functioning and reliable drainage and sewage system.
And, don't also forget to select high-quality pipe fittings to go along with your plastic pipes!
---
Author Bio:
Sudheer T R is the Managing Director at Polyfab Plastic Industry LLC, an expert in high-quality, technologically advanced plastic piping solutions in the UAE. The combination of academic interest, field exposure, and market experience of 15 years has given Sudheer the force to harness cutting-edge technologies in today's most rigorous construction environment.
---