Are you prepared to take a chance and learn how to prune a tree? Tree cutting or pruning is a necessary chore for preserving the health and look of your trees.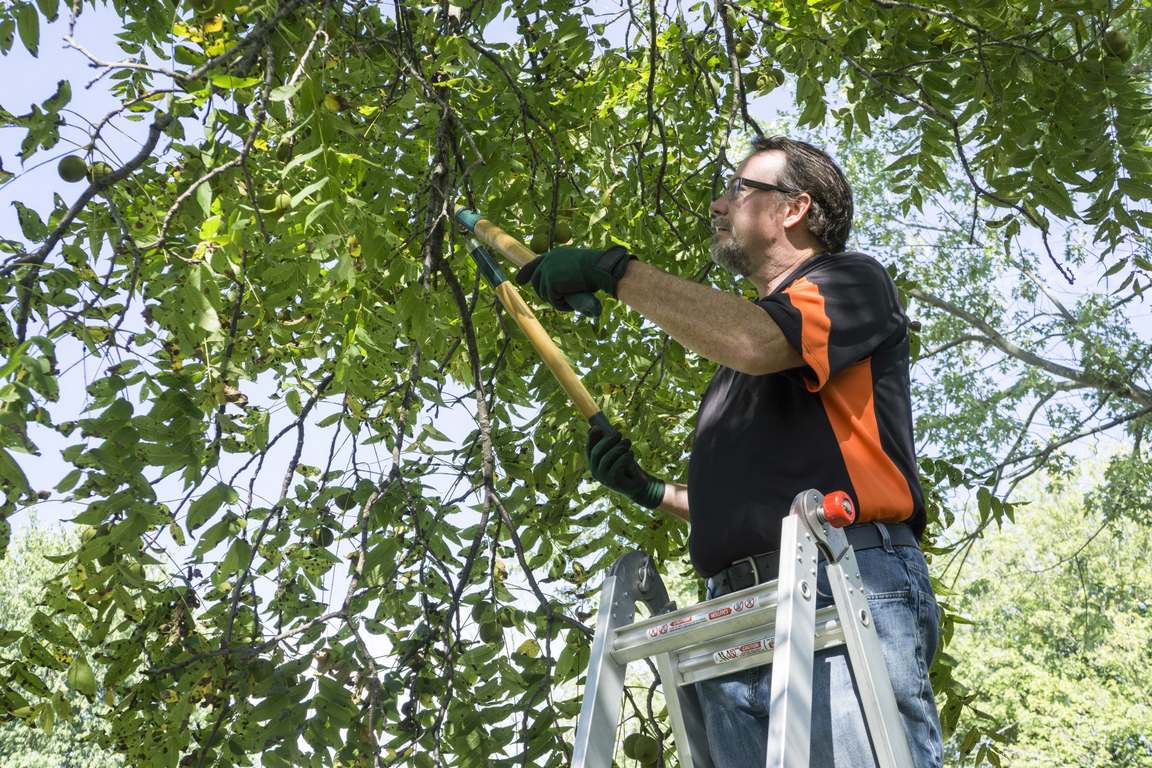 Pruning not only supports healthy development but also improves the overall appearance of your environment.
Yet, tree trimming must be approached with caution and competence. We will look at the art of tree cutting and highlight four typical errors to avoid.
It can help ensure that your tree-trimming efforts are successful and beneficial to your trees.
Continue reading to learn how to prune a tree and avoid killer mistakes.
1. Improper Timing
When it comes to tree trimming, timing is everything. Many people make the mistake of pruning their trees at the wrong time of year. It can have disastrous repercussions.
The optimal time to prune trees varies according to species during the dormant season. Pruning during dormancy conserves energy. It also reduces the chance of infections or pests invading newly pruned wounds.
Determine the best pruning season by researching the unique needs of your tree species.
2. Excessive Pruning
Pruning too aggressively might hurt your trees rather than benefit them. Excessive branch removal can undermine the structure of the tree. It also disturbs its development pattern.
Concentrate on eliminating damaged, dead tree branches that represent a safety risk. The safety of the tree's original shape and structure is critical to its health and longevity.
3. Incorrect Pruning Cuts
Improper pruning procedures might do heavy damage to your trees. Making wrong cuts, such as leaving stubs or cutting too near the main stem, can let diseases and pests enter. Follow these suggestions for effective pruning cuts.
---
Read Also :
---
Use sharp bypass pruners to make clean cuts beyond the branch collar. Use a three-cut approach on bigger branches. Begin with an undercut, a top cut, and a clean cut directly outside the branch collar.
You may look for a reliable tree cutting service that offers skilled arborists to trim your trees' limbs and return them to their ideal shape. It is important for maintaining a tree's health.
4. Ignoring Safety Precautions
Tree pruning may be physically challenging and sometimes dangerous. Neglecting safety precautions might result in accidents and injuries. Wear adequate safety equipment, such as gloves, eye protection, and a hard helmet.
Use well-maintained, strong, and dependable tools. If you must use a ladder, be sure it is stable and properly positioned. It is best to contact a professional arborist who is familiar with and prepared to complete the task safely.
How to Prune a Tree the Right Way and Avoid Costly Mistakes
It is critical to prevent frequent pruning blunders. When trees are trimmed appropriately, they can benefit from enhanced ventilation, better health, and a more appealing chimney. Take no chances when it comes to trimming.
Pruning should be done with prudence and assurance. Now that you know how to prune a tree, put your newfound knowledge to use for a flourishing and attractive environment. Reach out to a trained arborist for the most excellent advice and help your tree is properly cared for.
Did you find this article helpful? Check out the rest of our blog for more!