Planting a tree is beneficial for the environment and improves the curb appeal of any property.
Trees can reduce the need for using air conditioners in summers as they provide natural shade and keep the environment cool.
Some trees like evergreen conifer enable the sun to cast rays through them and keep the house warm during winters.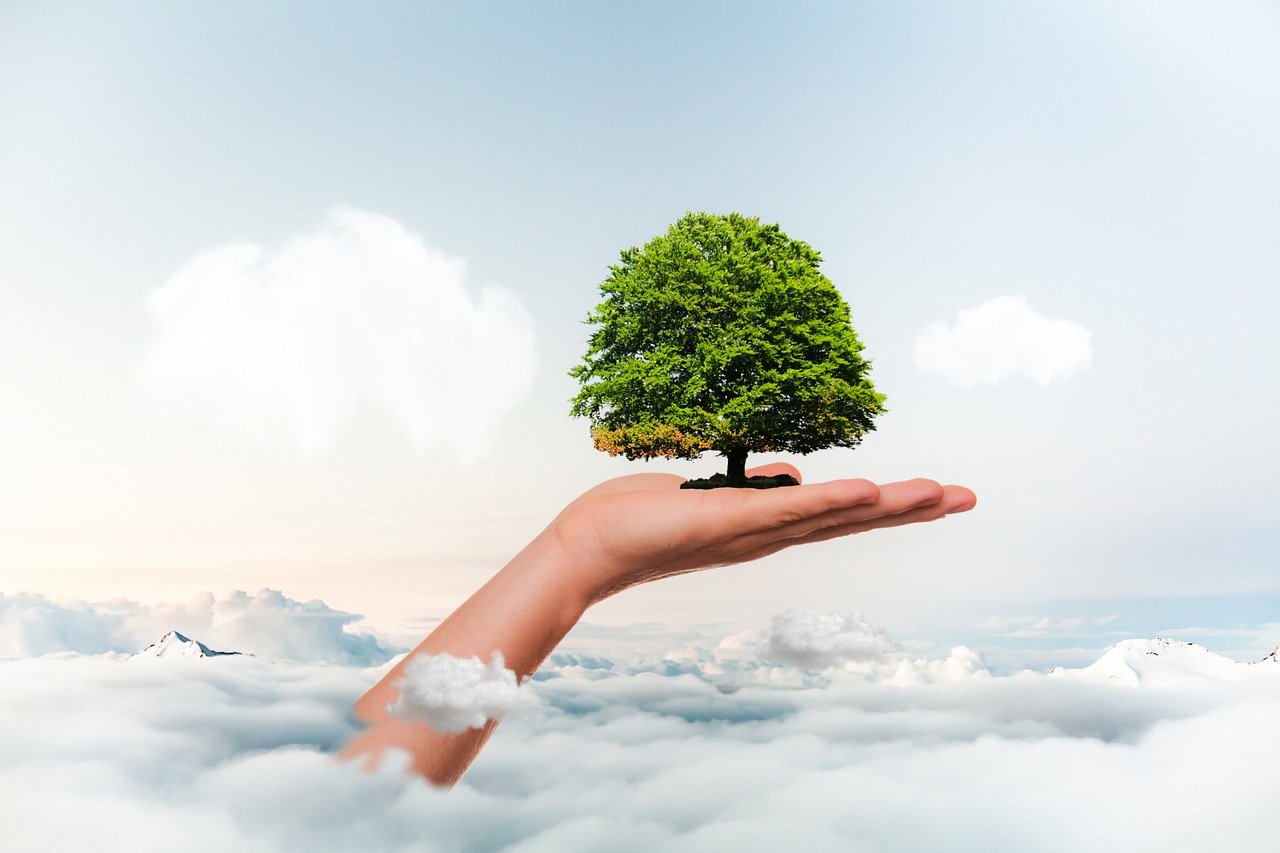 Thus, trees provide warmth in winters and shade in summers. Trees can significantly save a lot of energy and promote savings.
By planting the right kind of trees in the right places, people can save up to 30 percent on energy bills.
Planting more trees reduces the impact of climate change on the environment. Apart from that, trees provide us with clean and fresh air and serve as natural habitats for millions of birds.
They help reduce the effects of deforestation and increase the level of oxygen in the air.
Old and large trees are capable of absorbing more carbon dioxide and other greenhouse gases than smaller, newly planted trees, and hence equal efforts must be taken to conserve old trees.
You can hire a professional tree service company to address the tree problem in your yard.
Trees not only boost our physical health but also improve our overall mental well-being. For instance, walking around in a park full of trees reduces stress and anxiety, according to some studies.
Green spaces draw more people towards them and make them want to engage in more physical activities, which is why it can help lower rates of obesity.
---
Read Also:
---
How Much Does It Cost to Plant A Tree?
Tree planting can enhance the value of any property, and it also serves as a better way to create a boundary between your property and your neighbor's property.
The rate of planting a tree depends on the size of the tree, the labor rate, and the accessibility to that particular location.
Additional taxes and permit fees might be levied, which are generally not included in the cost of planting trees.
The easiest way to save trees is using less paper and more recycled products. As trees worldwide are reducing in number, various steps can be undertaken to protect the forests.
Sometimes, it is impossible to protect trees directly, but you can join several organizations that engage in the conservation and protection of trees and forests.
You can also adopt various methods on the personal level to save trees like:
Use Tree-Free Products
Nowadays, tree-free products are gaining popularity amongst environmentally conscious individuals.
Bamboo paper towels and toothbrushes, and even toilet paper are sustainable alternatives to typical paper products.
They are more sustainable and sturdy too. Bamboo stalks start growing again as soon as they are harvested, and there is no need for fertilizer or reseeding.
Treat Forests Responsibly
Many people depend on forests for their livelihood. Without forests, they will lose their major source of food, water, and shelter.
Illegal logging, bad forest management, and increasing demand for forest products contribute to the depletion of forests.
Forests play a key role in the world's economic and environmental health; hence, it is essential to save and protect forests.
Support Conservation and Protection Organizations.
Many organizations are working relentlessly to save the forests across the globe and support causes like green living, wildlife conservation and protection, and planting trees in multiple locations.
These organizations use their profits to support and promote the conservation of forests. Supporting such organizations means paving the way for a better and sustainable future.
Regular trimming and maintenance of trees are required to keep them strong and healthy. In general, trees can grow up to the height of 100 feet or more in rural settings.
Overgrown trees obstruct sunlight from entering your house or the houses nearby and thus might annoy your neighbors.
Are you looking for a tree service company that can trim extra edges and identify tree health issues?
We at Tree services Manhattan are local tree experts with years of experience serving the Manhattan area.
We specialize in low-impact removal of trees, pruning, and technical rigging. Tree Services Manhattan offers various services that help keep the trees and your property in prime condition.
Our experts will help you keep your trees and shrubs healthy by recommending the right solutions. To find out more about our company, visit our website or call us now.