Suppose you have any exterior concrete, such as a walkway that is starting to sink, and you are wondering if you can raise the foundation to make the labs level again.
Well, you can. You only need to employ a method known as concrete leveling. It is one of the best ways to maintain a property's concrete structures.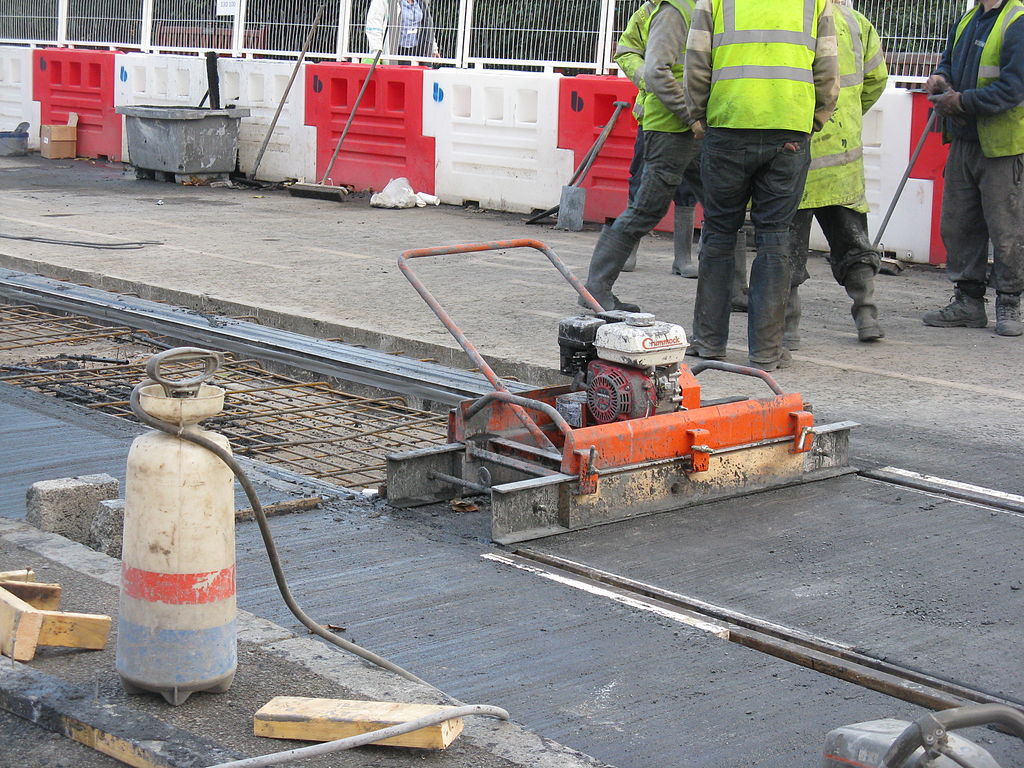 Although the processes involved in concrete leveling are quite straightforward, one must be well trained and experienced to do a good job.
This is why you must only hire a top-rated concrete contractor like E&F Contracting Inc. for concrete leveling.
Is Concrete Levelling Right for All HomeOwners?
Concrete leveling is a solution that works on all properties with existing concrete. If you've been wondering whether concrete leveling is the right solution for you, it makes sense to reach out to concrete leveling companies.
They will be able to provide you with well-detailed information on whether you should level your concrete or overhaul the entire concrete surface.
They will perform a thorough inspection of your concrete and provide the best advice on what to do to address your problems.
How Long Does Concrete Leveling Last?
Before spending a huge amount of money on leveling your concrete, it is only normal to want to know how long it will last.
Ideally, concrete leveling is expected to last up to 7 years. However, in some cases, the concrete leveling can last up to a decade.
When it comes to determining how long your concrete leveling will last, several factors must be considered.
For example, you can't compare the lifespan of a concrete surface used for roads constantly plied by heavy-duty vehicles to those used on walkways.
All things being equal, the walkway concrete surface is expected to last longer than that used in constructing a heavy-duty vehicle-focused road.
How long a concrete leveling will last also depends on how well the owner maintains it.
---
Read Also:
---
What Is the Cost of Concrete Leveling?
Many homeowners adopt the concrete leveling solution because the processes associated with it are straightforward.
Rather than completely tear down a patio, concrete, driveway, or walkway, for repair's sake, leveling only requires you to fill holes and cracks in the concrete with a concrete mixture with the aid of a high-pressure pump.
This pushed the concrete out from where it had settled in the ground. This way, the slabs can level again.
Besides the fact that concrete leveling is simple, it also doesn't require a lot of money.
It's unlike the concrete torn-up system, which involves heavy equipment on your property, which can cause noise pollution and make a mess of the place.
The cost of concrete leveling is generally around 25% of the cost of new concrete. The national average price for concrete leveling is about $878.
What Causes Sinking Concrete?
Soil Compaction and Water erosion are the primary cause of sinking concrete. Other causes can also involve grading issues, making water flow in the slab direction, or improperly directed downspouts.
Wide cracks or seams between the slabs that allow the water flow underneath can also be responsible for that.
Most concrete leveling technicians recommend steps to solve these problems, so they don't reoccur.
Some of these include directing the water away from the concrete by adjusting downspouts or placing soil around the slab.
Why Should Homeowners Go for Concrete Leveling?
As mentioned earlier, the concrete leveling process provided a perfect solution to problems responsible for the sinking of the concrete.
Some of these could be either because the land below the slab is not well compacted during laying, its concrete was installed on an incline that could make it slip, or waster eroded the area.
So if you are suffering from sinking concrete, you should opt for concrete leveling.
Generally, after five to seven years of change in soil condition, the need for slab raising often becomes apparent.
If not attended to on time, it can cause individuals to trip and fall or damage the foundation.
Importantly, you must know that concrete leveling won't work on deteriorating concrete.
When it comes to concrete lifting, the concrete condition plays a major role in the success of the project.
When large areas of concrete are deteriorating or crumbling, the leveling process is no longer effective.
In this case, the best thing to do is to replace the deteriorating slabs.