Concrete plays a vital role in most construction work. For example, the most important part of any building, which is the foundation, cannot be erected without concrete material.
Although it looks simple and straightforward, molding concrete requires some level of expertise and skills.
Trade price equipment hire has become more than accepted because it's often viewed as the best option for companies to stay flexible, productive, and profitable.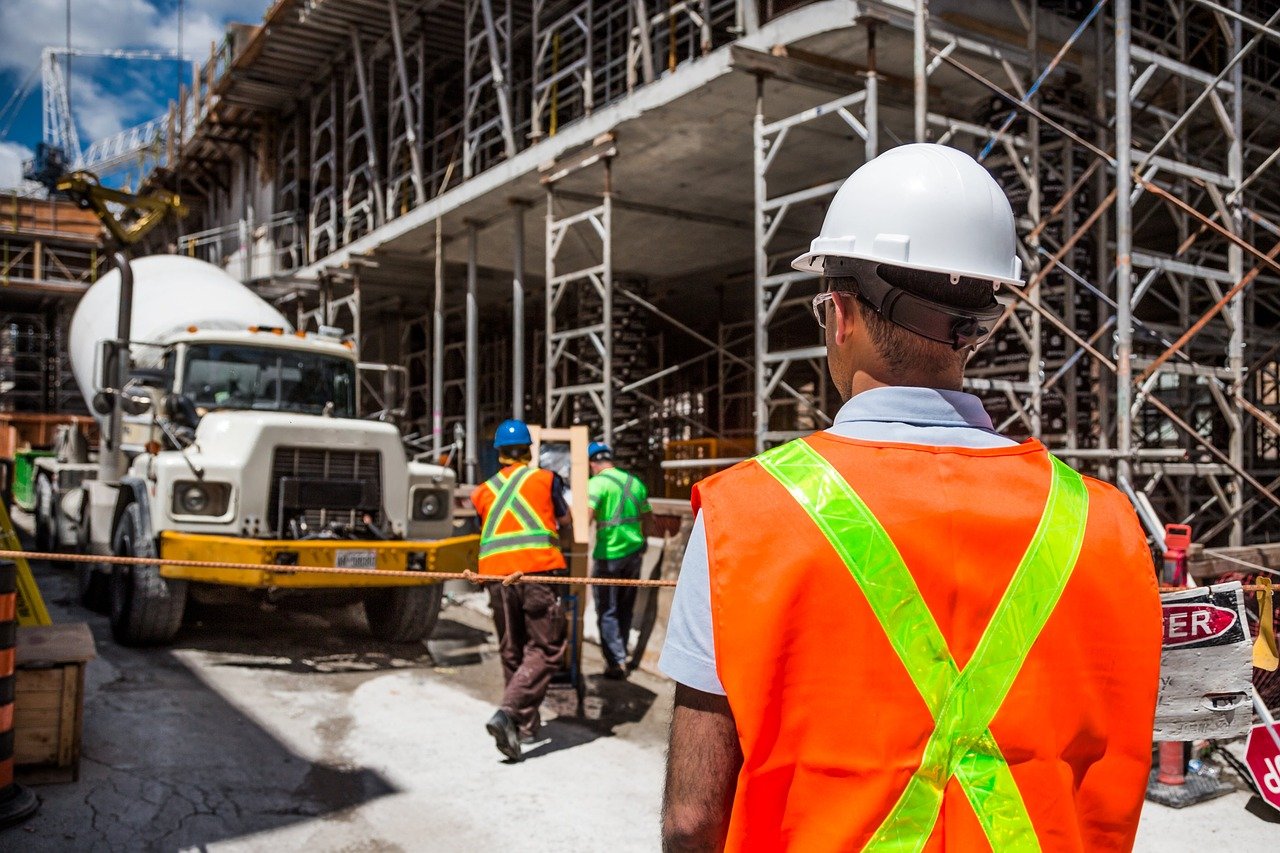 So to get the best result from your concrete construction work, it is in your best interest to hire a qualified concrete contractor from companies like Elite Sealcoating LLC.
Concrete contractors are trained to use concrete material for all kinds of construction works.
It is their job to ensure that the building is up to standard, prevent future repairs, and guarantee both laborers' and future occupants' safety.
To learn more about a concrete contractor's roles, we first need to understand what it takes to become one.
Listed below are some steps to becoming a concrete contractor;
Educational Qualification: A bachelor's degree in Civil Engineering or other closely related academic certification is the basic qualification to becoming a concrete contractor.
Importantly, although a bachelor's degree will give you significant leverage over everyone else, it is not compulsory. You can go for other types of formal education.
Experience: Practical experience is mandatory to be qualified as a concrete contractor. Academic theories alone will not certify a person. One needs to have on-site and off-site experience of the methods and procedures of executing assigned tasks.
Necessary equipment: A concrete contractor cannot do anything without having specific equipment. Without the right tools, some tasks can't be carried out. Equipment can be bought or acquired through a rent agreement.
Specialization: One can either choose to take on residential projects like patios, driveways or commercial projects like road construction. An aspiring concrete contractor should decide the area they would specialize in early in their career because the tools and knowledge needed to execute projects in both areas differ.
Business plan: An aspiring concrete contractor should have objectives and strategies. This business plan should be practicable enough to sustain the business and its growth.
Apprenticeship: Aside from the formal academic route, a person can also opt for an apprenticeship A perfect example is the Cement Mason Union. You can also rise through the ranks from the post of a laborer.
What Is the Job of a Concrete Contractor?
Concrete contractors install foundations and erect structures using concrete materials. A concrete contractor oversees the pouring of concrete to make sure it is done properly.
A qualified concrete contractor must also point out details of the concrete used, such as size, shape, finish, depth, and color.
These details are essential and should be the first step because it affects the ensuing process of carrying out the proposed construction task.
The scope of a concrete contractor's job covers several areas of construction and home improvement.
For instance, contractors who specialize in driveway and sidewalk construction are called concrete driveway contractors.
At the same time, those that specialize in erecting building structures are called building contractors.
---
Read Also:
---
What Are the Responsibilities of a Concrete Contractor?
Site preparation: A construction site must be backfilled and excavated in preparation for erecting a structure on it. All trees, shrubs, and rocks on the site must be taken away, and the ground should be leveled and compacted.
The contractor's responsibility is to ascertain that the ground is ready for the erection of the proposed structure. If the soil is unprepared, it would adversely affect the integrity of any structure built on it.
Formwork: Concrete materials can be poured and molded into the design a construction task requires. Formwork is applied to set the concrete and contain it till the mixture hardens. Materials like wood, metal, or plastic can be used to make the forms. Prefabrication has made the process a lot easier and reduces
Placement: tHere, the construction crew pours concrete into forms and then uses their tools to spread the concrete through it.
Finishing: After the concrete is poured, the contractor's job is to verify that there are no air pockets. If any, it should be compacted before adding dye or other decorative components.
Conclusion
The journey of becoming a concrete contractor and the responsibilities involved are pretty daunting. However, just like every worthwhile endeavor, it is rewarding.
If you are thinking of following this career path, you should try as much as possible to volunteer with your local concrete contractor to get a feel of the job.