Water damage is something that all homeowners need to deal with as soon as possible because it'll turn into an even bigger mess, not to mention it will incur more costs for you. Apart from damaged pipes to clogged drains, attic rain is another significant water damage that frequently happens in homes.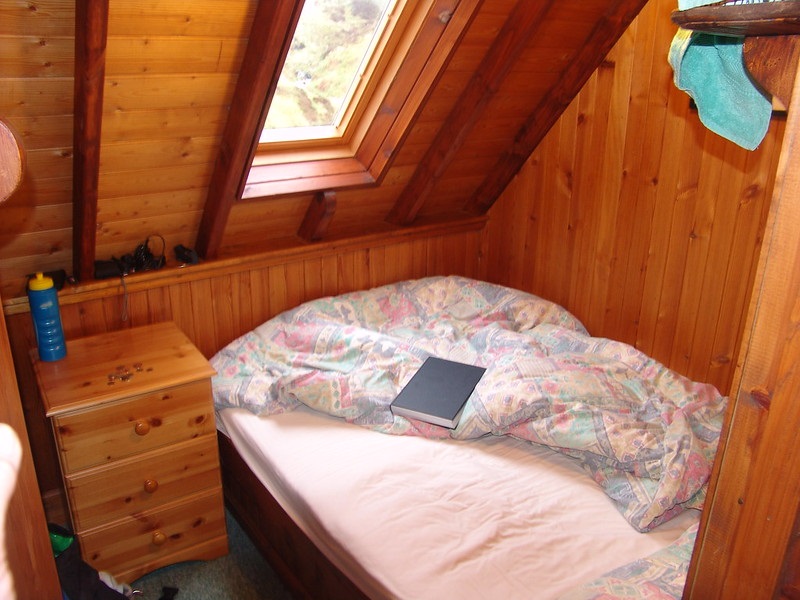 What is Attic Rain?
Attic rain is the term given to homes that experience a build-up of moisture, usually from frost in the attic. Most homes experience condensation or frost in the attic, but when it turns into large volumes of build-up, this causes attic rain.
Smaller amounts of frost usually vaporize before it causes any damage to the attic, but in large quantities, frost starts melting and dripping in the attic. Without properly remedying this issue, attic rainwater damage can cause severe problems to the roof, ceiling, and lighting fixtures in a home.
---
Read Also:
---
How to Fix Attic Rain?
Eliminate Air Leakage
The first important step is to stop all air leakage into the attic. If there is attic rain build-up, there is a leakage somewhere. To do this, you should inspect and seal any possible areas where air can escape. It would help if you also repaired any vapor barrier deficiencies.
One easy way to do this quickly is to use an incense stick or a piece of toilet paper. Light the incense stick and see if the smoke begins to move erratically in the attic. If it does, then you have an air leak. If the holes and gaps are small, you can fix them, provided you have the right tools.
Weatherproof caulk or expandable foam spray is ideal for any gaps larger than ¼ inches. These gaps can usually be found where utilities enter the attic, such as through wiring holes and plumbing vents.
Book an Inspection
You need to book an attic inspection if the gaps and holes are enormous. Depending on how big your attic is, this inspection will usually take about an hour on-site, where a basic scan is done to look for obvious and inconspicuous areas of leakage.
During an inspection, exhaust fans are also tested. Based on this initial assessment, you'll be given a recommended scope of repairs and an estimate of the costs.
Get the Repairs Done
Whether you're doing the repairs or the attic rain professionals you've hired to do it- repairs must be done. Repairs for air leakage could be as simple as repairing the exhaust fans and then topping up the insulation that was disturbed in the process.
However, if you still experience attic rain, the issue is no longer the exhaust fan, which could be insulation in the attic itself. This is where professionals come in to remove the insulation and seal off the attic floor.
Necessary repairs are conducted to ensure that all possible areas of leakage are covered. Depending on the age and condition of the home, further air sealing may be done by using closed cell spray foam insulation for a perfect seal.
Testing the Repairs
After all the necessary repair work and insulation are done, it's time to test. Professionals usually use other means and methods to test if the repair works are done. If you are testing this on your own, you can use the incense stick again to see if the smoke moves erratically.
Suppose you've done the repairs on your own, but after some months, you experience the same problem again. In that case, it's time to call professionals to do the inspection, repairs, and testing because there could be other leakages elsewhere causing attic rain.
Should you Repair Attic Rain Water Damage on Your Own?
Sometimes, repairing water damage in the attic is a straightforward job. But before you decide to make repairs on your own, the first thing to do is to assess how extensive or severe the damage is.
After assessing the damage and identifying the source of the leakage, you need to determine if this project is something you can handle yourself. Here are some points to ponder:
Do you have the tools to tear out and replace damaged materials?
Do you have the time and capacity to scrub all affected surfaces and clean up the mold and damp materials?
Do you have the knowledge to operate electrical equipment safely?
In most homes, electrical systems run through the attic space, and any contact with water can turn it into a fire hazard
Can you fix the damaged plumbing that is causing the leaks?
These questions will help you ascertain if repairing attic rain damage on your own is a worthwhile cause or if it's better to call a licensed professional.
How Can I Prevent Attic Water Damage?
Once the proper repairs have been done to your attic, it's time for maintenance. What can you do on your part to ensure this problem does not happen again? Here are some simple maintenance ideas to follow:
Inspect the Roof
Every few months, climb the roof and look for any damaged or loose shingles and flashing. If you see any damaged shingles, get them repaired right away. Damaged or broken shingles lead to water and air leakage, contributing to attic rain.
Check the Gutters
As regular as possible, clear debris and leaves from your home's gutters. Also, ensure your gutters are securely attached, so water doesn't run under the shingles.
Ventilate the Attic
Keeping your attic vents clean and maintained is always a good idea, reducing the possibilities of condensation when temperatures fluctuate.
Upgrade Insulation
You might also consider installing more energy-efficient insulation for your attic. It might be a little pricey initially, but it helps regulate your energy bills in the long run. The upgraded insulation can help control attic temperatures and moisture combined with a good vapor barrier.
Minimize Ice Dam formations
Prevent unnecessary wintertime water damage in the attic by defending your roof against ice dams. Improving your insulation and ventilation and reducing heat sources are one of the best ways to prevent ice dams from forming.