Roofing is an expensive investment for homeowners, so it's crucial to consider its longevity when deciding to repair or replace it.
This guide from James Kate Construction: Roofing, Painting & Windows will discuss how different types of weather can affect your roof's longevity and what you should do if you feel like your roof needs some attention.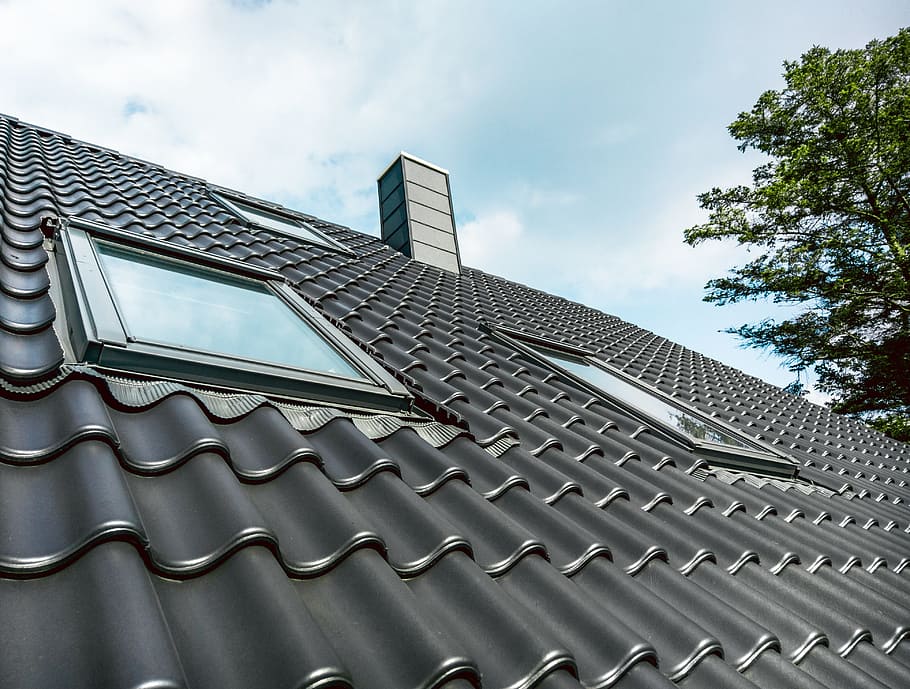 Sun
The sun is a leading cause of wear and tear on roofs. As UV rays penetrate your roof, they break down materials in it like asphalt shingles or vinyl siding.
This will shorten its life expectancy. Due to exposure, If you have a south-facing roof, this will happen much faster than if you had a north-facing roof.
The sun is a culprit in most roof problems, so make sure to have your shingles inspected for any damage and repaired.
You should also inspect the slant of your roof as it will protect you from some sun exposure while still letting rainwater drain away.
Wind
The wind is a major cause of roof damage as well. They wreak havoc on roofs, no matter what type they are.
If your home has even the slightest bit of damage to its roof, you can see how this makes it easier for water or other pollutants to seep into your house and do some severe damage.
Heavy winds from hurricanes or other storms could blow shingles away and cause leaks in your gutters, so make sure you have plenty of protection against high winds around your roof to keep it safe from damage and help you save on future repairs.
You should make sure you keep any vents around your house covered during severe weather so that wind doesn't blow them away and make other problems on your property worse than what could already exist.
---
Read Also:
---
Hails
Hail is another major cause of roof damage. Hails can come in many shapes and sizes, but they will all do the same thing to your roof: break it down.
In their frozen and heavy form, they can repetitively and forcefully hit a roof surface like asphalt shingles or vinyl siding.
This process causes heavy wear and tear over time. This breaks apart what were once sturdy roof materials.
Many roofs are not appropriately built to withstand hail because manufacturers assume this type of weather isn't common enough to warrant extra precautions against it.
As such, you should make sure that whatever material you have for your rooftop has been made with hailstones protection in mind.
Snow And Ice
Ice is much more dangerous as water molecules in liquid form are less likely to stay together for long enough. Suppose you have an asphalt shingle rooftop with ice damage.
In that case, this could lead to leaks in gutters if there isn't anything absorbing all of the melted snow and ice before it reaches those areas of your house's exterior walls or foundation below ground level. It'll also shorten the life expectancy of your roof.
If you have a metal or tile rooftop, ice can also damage it as it will cause these materials to contract and expand too much, which can eventually wear them down over time.
Snow is more dangerous for roofs in that it will weigh heavily on top of shingles, so they become weaker.
Rain
Rain is one of the most common weather conditions that affect roofs. It could lead to an accumulation of water on your roof, which may eventually seep through and cause leaks in your house, leading to expensive repairs.
Roofing materials like asphalt shingles or vinyl siding wear out faster when exposed to rainwater.
This occurs because rain washes away roof material until there's nothing left but a fragile structure underneath.
Over time, many roofs are unable to weather the constant pounding from rainfall and need restoration work done on them as a result.
Make sure to have your gutter system inspected and repaired or replaced to avoid this.
The different types of weather can all be damaging to your roof. Ice, hail, and rainfall are the most common, so you should ensure that whatever material you have for your rooftop is durable against these specific elements.