Your main bedroom has so much potential. All it takes is a little inspiration and a dash of creativity to bring it to life.
So here, you will find high and low for the most brilliant main bedroom decorating ideas.
There are plenty of tips and tricks to help you turn yours into a serene oasis. The turn is from painted accent walls to statement lights or much more.
Continue reading to see the impressive room ideas to decor your master bedroom.
1. Choose Your Bed Wisely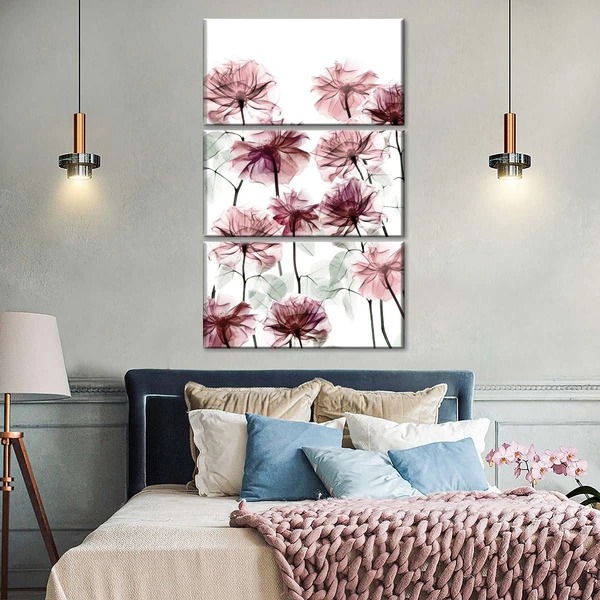 Keep in mind that your master bedroom will require more space than just your bed.
There should be enough room for any additional furniture, such as dressers, and enough space to prevent the room from feeling crowded.
As a result, your number one master bedroom decor suggestion is that you pick your bed carefully! If you don't know what you're getting, don't buy a mattress online.
Instead, before making a decision, try out a few different mattresses.
You'll be relaxing on it for 8 hours a day, so make it as comfortable as possible! If you have a small bedroom, double-check your measurements before purchasing furniture.
Ensure the product you choose allows enough space around your bed for bedside tables and other floor accessories.
2. Choose the Right Color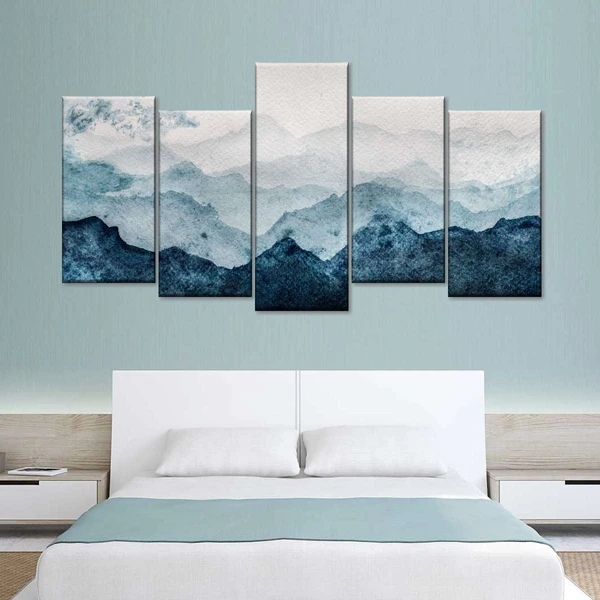 That's correct. You only get one chance at this (unless you want to repaint!). A bedroom is a personal sanctuary for relaxation after a long day's work, regardless of the occupants.
The color you choose for the walls will set the tone for how you feel in the room. So, choose colors that will energize you in the morning and calm your nerves at night.
The majority of people want their beautiful master bedroom to have soothing colors.
But, if you need deeper, saturated, or bright colors to help you wake up in the morning, go ahead! To create a relaxing environment for you and your loved ones, choose the right vibe for your bedroom.
3. Bedroom Lighting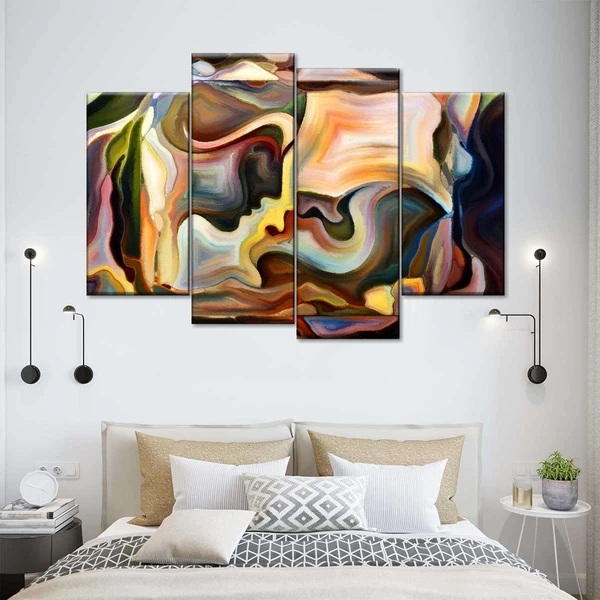 Imagine walking into a large master bedroom only to be greeted by harsh fluorescent lighting.
That doesn't seem ideal, does it? No, many people didn't believe so. As a result, the third tip on the list is to change the lighting in your master bedroom!
You can add a stylish lamp or two to your master bedroom by simply replacing any light bulbs.
You can also choose softer tone options for your room. Whatever you choose, make sure it's a relaxing environment so you can get a good night's sleep.
To add character and soft lighting to the room, add a warm table lamp. During the morning hours, a crystal, delicate chandelier above the bed can reflect natural light and make the room look livelier.
4. Walls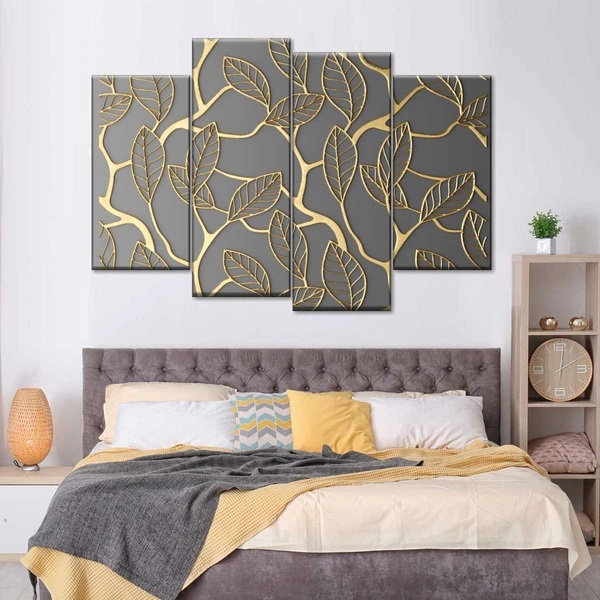 Don't overlook your walls! Painting, wallpapering, or hanging artwork is the best suitable options for your room.
However, the master bedroom wall art ideas for your walls can make a big difference.
It can create a variance in the way your room looks and feels right away. Art should reflect your interests and passions, and it should be displayed uniquely.
Consider creating a gallery wall that you can add to over time. Unique cards should be framed, local makers should be contacted, and black-and-white photos should be printed.
Choose frames in a similar style, such as simple black or ornate gold vintage. Adding ledges and putting together a collection that can lean and hang is also a cost-effective way to display.
---
Read Also:
---
5. Consider a Nook
Your bedroom should feel like a private retreat where you can unwind. If you have space to make your bedroom feel more like home, consider creating a private nook for yourself.
A window seat or even a comfortable chair and footstool are all great places to hide away for some alone time.
6. Try Blue and White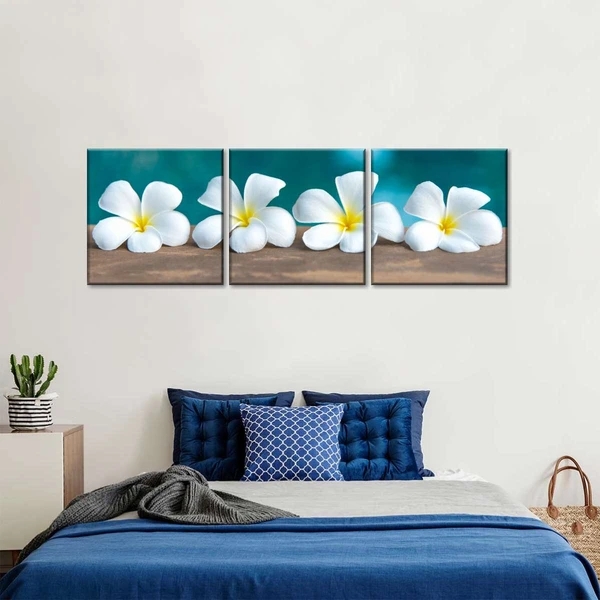 In terms of bedroom design, color is crucial. Also, if you're not sure what colors to use in your bedroom, try blue and white. This classic color combination will never go out of style.
You can never go wrong with these classic color combinations, whether navy blue or a delicate sky blue with fresh white.
7. Curtains
You can start selecting more specific items, such as curtains, once you've decided on an overall theme and color scheme.
Curtains are more than just a way to keep the light out; they're also an essential part of the room's overall design.
Curtains should be in a style that complements your overall theme. For a more traditional look, choose pleated curtains.
Your window treatments will look more modern if they are hung with tabs or eyelets.
You can add pelmets or valences to hide the curtain rod from view. You can do this if you want to take your bedroom curtains to the next level.
These window treatments are beneficial if your room lacks any unique architectural features.
8. Multifunctional Furniture
Furniture will undoubtedly take up a significant amount of space in your master bedroom.
As a result, choosing furniture that can serve multiple purposes is one of the oldest solutions in the book.
For example, a futon sofa can be used as both a sofa and a bed. And there are a variety of tables on the market that can be used as desks or other pieces of furniture.
9. Choose the Right Size Furniture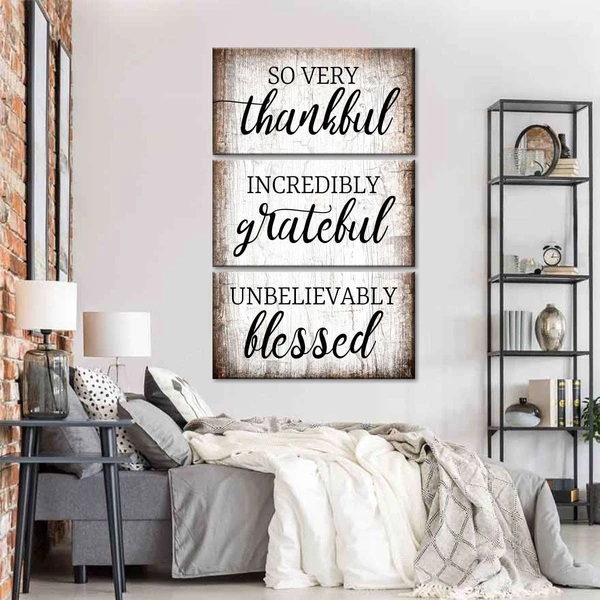 Start with a floor plan and a measured drawing of the space when you're ready to buy bedroom furniture.
Furniture should complement the room in which it is placed, which is especially true for bedroom furniture.
For a small bedroom, avoid a heavy, large bed and dresser. A tall headboard will help to visually bring the ceiling down to size if it is high.
Place a chair and ottoman at the foot of the bed or another piece of furniture. In a large room, furniture and accessories that are too small will look out of place.
Pro-Tip
Don't get so caught up in decorating tips when coming up with bedroom ideas that you end up with a room.
And that doesn't feel right to you. Instead, make sure you ask yourself what appeals to you along the way because your bedroom should feel comfortable.
Your bedroom should also tailor to your needs. For example, if you have a favorite item, such as greenery or upholstered headboards, make sure to include it in your design plans.
Hopefully, you love this article and are excited to implement all these ideas.