Flexible LED strip lighting is becoming increasingly popular in current lighting design around the world. LED strip lightings are increasingly being used by architects and lighting designers in residential, commercial, and industrial buildings.
This is due to improvements in efficiency, color choices, brightness, and installation ease. With a complete lighting kit and an hour or two, a homeowner may now design like a lighting professional.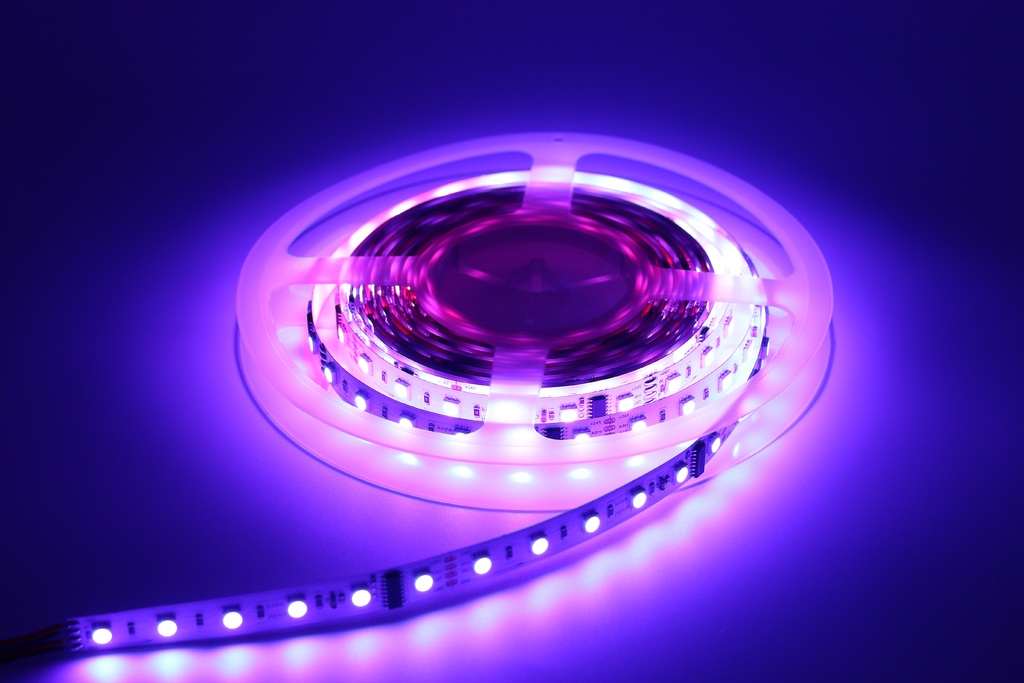 LED strip lighting has a wide range of applications that are only limited by your imagination! The following are some of their most prominent and stunning applications, including architectural purposes.
·  LED Strip Lighting Reduces the Risk of Injury on Paths
Safety is a significant responsibility for both organizations and individuals. LED strip lighting has the ability to illuminate even the darkest and most twisting roads. The high-lumen flexible LED strip, for example, can be used to light paths, coverings in your company, transparent stones, or even indirect lighting for other outdoor locations because it is weather resistant.
·  LED Strip lighting Signs Make a Statement
Another important application for LED strip lighting is signage. LEDs create a strong contrast in color and design in signage, attracting more attention to whatever it is they are indicating (businesses, areas).
Unlike traditional incandescent sign illumination, LED strip lighting to keeps working even if one diode fails, allowing businesses to assure optimum sign visibility without anxiety.
---
Read Also:
---
· To Draw Attention to Architecture or Displays, Use Accent Lighting
By simply adjusting the direction of the strip to accentuate a specific component, LED strip lighting can create unique landscapes or "room-escapes." This attracts the eye to the side or angle that best emphasizes the focus. Changing the direction of the strip in retail shelves, for example, can make things more aesthetically appealing, which can assist boost sales.
· Improving Focus with Task Lighting
LED light strips may provide improved task illumination in both workplaces and residences, allowing employees to perform more tasks and stay focused. Task lighting in the garage might improve security and deter intruders in the home.
· Boats, RVs, Vehicles, and more have Recreational Lighting!
LED strip lighting is incredibly adaptable, which is why they're so popular in recreational vehicles. Flexible LED strips can better illuminate the undercarriage, dashboard, floorboard, and other areas of a vehicle.
Strip lights in RVs can help families maintain a comfortable inside temperature by reducing the amount of energy consumed by batteries or generators. These lights are also great for accent or task lighting in boats, making them ideal for fishing or a night on the water.
· Under-Cabinet Lighting Allows You to Enjoy Your Time in the Kitchen Once Again.
Under-cabinet installation of flexible LED light strips, similar to task lighting, can assist individuals to fine-tune recipes and improve food safety. Being able to view raw foods or dangerous liquids on a countertop, for example, can assist a chef or home cook in avoiding cross contamination.
· Backlighting for Products or Areas that are Light-Sensitive
Light-sensitive products and materials, such as spirits, wines, and beers, are another excellent application for LED strip lighting. LED strip lights can increase the shelf life of light-sensitive products due to their low intensity and flexible settings — for enterprises selling light-sensitive products, this can mean thousands of dollars in annual savings.
These are just a few of the applications that LED strip lights can be used for. Allow your imagination to run wild while deciding how to use them!