Home renovation is the process of altering or repairing a house's internal or external structure.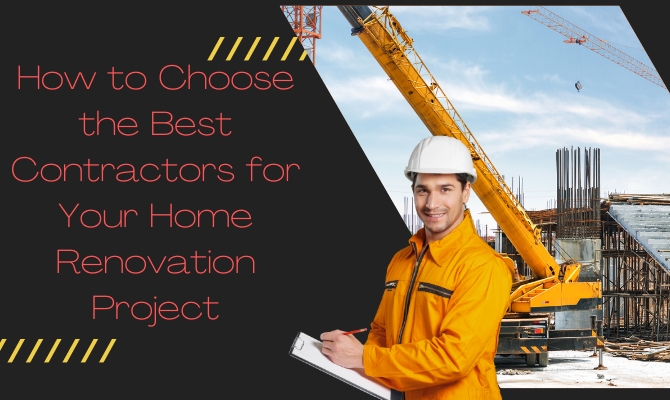 Renovations can be small, such as re-piping a leaky faucet, or more comprehensive, such as remodeling the entire house.
Renovations can be done for many reasons, including to make the home more comfortable and energy-efficient, to increase its value, or to reflect the owner's changing needs.
Home renovation is one of the most important things people can do to maintain their homes. It also helps to make the home more comfortable and attractive. It can be a cost-effective way to improve your home's value while adding features you may have been wanting.
Things to Consider Before Home Improvement
Home improvement projects can be both fun and rewarding, but there are a few things to consider before starting one. Here are some recommendations to help make your home renovation project go as smoothly as possible:
Plan Ahead
Make a list of what you need and want to achieve with the project. This will help you prioritize your time and resources and ensure that everything is done in the correct order.
---
Read Also:
---
Think About Your Budget
When it comes time for home improvement projects, many people are tempted to start spending money before knowing how much the project will cost. This can lead to problems down the line, as you may find that you don't have enough money to complete the project as planned. One way to avoid this is to think about your budget for home improvement projects before you start spending money.
When you are ready for a home renovation project, it is essential to have the financing in place. A renovation loan can be an excellent option for those who want to make improvements to their home but don't have the cash on hand to do so. Using a renovation loan for your home improvement project has several benefits.
One of the most significant benefits is getting the work done sooner than if you were to save up and pay for it out of pocket. With a renovation loan, you can get the funds you need to start your project immediately. For example: If you are from Florida and want to renovate your home. In that case, what would be great for your home renovation? Is it taking home renovation loans or spending your own money?
There are many reasons why taking home remodel loans are often the best option. You can borrow what you need by taking out a loan and spreading out the payments over time. This makes it easier to afford the renovations and can help you avoid getting into debt. Additionally, by borrowing money for your renovations, you may get a lower interest rate than if you were to use your funds. You can even invest your money elsewhere and get monthly benefits. It will help you to give loan interest every month and save money in the long run.
Some renovation companies in Florida give you extra benefits, such as estimating your total cost and offering competitive loan options. It will help you renovate your home seamlessly. They even help you to pick the right contractor. That's where renovation loans Florida come in handy. They offer you a simple and easy process of home improvement. This can be especially helpful if you want to make significant changes or upgrades requiring a lot of time and coordination.
Hiring a Contractor
When it comes to home improvement projects, many homeowners feel confident in their ability to do the work themselves. However, it's best to hire a contractor for some projects, particularly those that are more complex or involve structural changes. They can help you to remodel your home as you want.
Tips to Choose the Best Contractors
Many homeowners are unsure how to choose the best contractors for their needs. Here are some suggestions to help you make the ideal decision.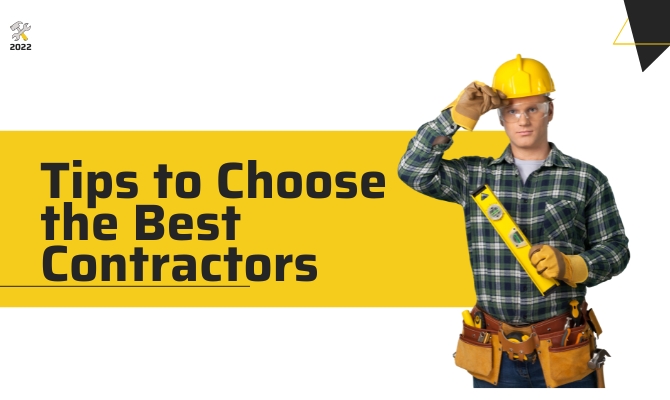 1. Get Recommendations
When it comes time to hire a contractor for home improvement projects, it can be overwhelming to determine who to trust. One of the most valuable methods to find a great contractor is to ask for referrals from friends and family. It is even better if they worked with the contractor on their home improvement project.
Some things you may want to consider when getting recommendations: how well did the contractor communicate? Was the work quality high? How was the overall experience? Were there any problems with the project that needed to be fixed after it was completed?
It's also important to do your homework before hiring anyone. You can read reviews, find their past work record and compare them. There are many websites where you can find reviews of contractors. This will help you narrow your list of potential contractors and ensure you're hiring someone reputable.
2. Get Estimates From Several Contractors
It is important to get estimates from more than one contractor before choosing the best one for your home improvement project. This will allow you to compare prices and get a sense of what each contractor would charge for the work.
Keep in mind, though, that not all contractors are created equal. Additionally, by getting multiple estimates, you can be sure that you are getting the best price possible. This will also ensure that you get the best workmanship.
3. Ask to See Their License and Insurance Copy
When hiring a contractor, be sure to ask to see their license. It's essential to ensure they are licensed in your state and have the proper insurance. Ask for references and check them thoroughly.
You can also ask the contractor to provide a copy of their liability insurance policy. This will help ensure that you hire a qualified contractor who will do the job properly and safely.
4. Meet Face to Face
When it comes time to find the best contractor for your home improvement project, there's no replacement for a personal meeting. By sitting down with each contractor and getting a feel for their personality, you'll be able to find someone who will work well with you and be more likely to follow through on what they promise.
You can also ask questions about their past projects and get a sense of their knowledge and experience. With all this in mind, meeting with potential contractors in person is the key to making the best decision for your home.
5. Sign a Detailed Contract
When hiring a contractor for a home improvement project, it's important to have a contract in place to prevent any legal issues or scams from happening. The contract should outline the specifics of the project, including the cost, materials, payment schedule, and timeline.
It's also important to have a clause that outlines what will happen if the contractor fails to meet their obligations, such as paying for damages or completing the project on time. By having a contract in place, both the contractor and homeowner can be assured that they are protected in case of any problems.
Conclusion
You must take your time when selecting a contractor for your home renovation project. By researching and asking the right questions, you can ensure that you are making the best decision for your needs and budget. Tips provided in this article will help you to choose the best contractor for the job.