Shoulder physio is the practice of physical rehabilitation for shoulder injuries and disorders. It involves a combination of manual techniques, exercises, and other treatments to help patients reduce pain, improve their range of motion, and restore strength and mobility in the shoulder joint.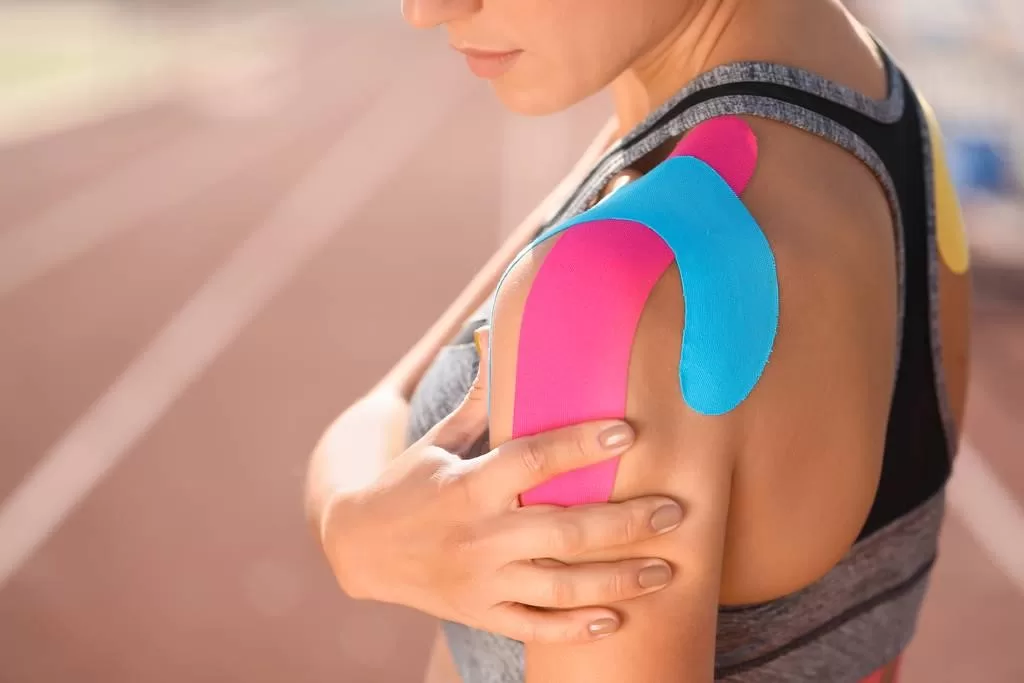 Physiotherapists are trained to assess the shoulder joint and surrounding muscles, ligaments, and tissues to develop an individualized treatment plan that will help patients return to their desired level of functioning as quickly as possible.
Shoulder physio in Auckland can be highly effective in reducing pain, improving function, and ultimately improving the quality of life for those suffering from shoulder issues.
Anatomy of the Shoulder Joint
The human shoulder joint is a complex structure that enables a wide range of movement. Composed of three bones, two main joints, and several muscles, tendons, and ligaments, the anatomy of the shoulder joint is both fascinating and essential to everyday life.
The three bones that make up the shoulder joint are the humerus (upper arm bone), scapula (shoulder blade), and clavicle (collarbone). The humerus connects to the glenoid fossa of the scapula through its head, forming what is known as the glenohumeral joint. This is a ball-and-socket type of joint, allowing for movements in any direction up to 180 degrees.
In addition to this main articulation, there are also two smaller joints on either side: acromioclavicular and sternoclavicular. The acromioclavicular joint allows for some limited rotation between these two bones while also providing stability in all directions except downward abduction; it's an important factor in stabilizing shoulder movements.
Common Causes of Shoulder Pain
Shoulder pain is a common issue among adults, with any number of causes. Whether it's the result of an injury or something more chronic, shoulder pain can be debilitating and make everyday activities difficult. Here are some of the most common causes of shoulder pain and what you can do to address them.
The first cause we'll discuss is rotator cuff tears. This occurs when one or more tendons in your rotator cuff become torn due to a sudden injury or from wear and tear over time. The primary symptom is pain, especially when lifting your arm above your head or trying to sleep on the affected side. Treatment for this type of tear typically involves physical therapy and possibly surgery if there's extensive damage.
Another cause is bursitis which occurs when fluid builds up around one or more bursae in the shoulder joint causing inflammation and swelling that can be quite painful.
Bursitis can also be caused by overuse from activities like tennis, swimming, weightlifting, etc., as well as conditions such as diabetes and arthritis so it's important to see a doctor if you think you may have this condition for proper diagnosis and treatment which could include rest, ice therapy, stretching exercises or injections.
Exercise Regimen for Shoulder Rehabilitation
If you're looking to rehabilitate a shoulder injury, an exercise regimen tailored to your specific needs can make a huge difference in your recovery.
Whether you've experienced an acute injury like a rotator cuff tear or are managing chronic pain, the right exercises can help strengthen and stabilize the joint, reduce stiffness, and improve the range of motion. Here's what you need to know about building an effective shoulder rehabilitation program.
The first step in any rehabilitation program is consulting with your doctor or physical therapist. They will be able to provide guidance on which exercises are best for your specific condition as well as answer any questions you may have about safety and proper form.
Depending on the severity of the injury, they may also recommend additional treatments such as massage therapy or ultrasound therapy. Once you have their approval it's time to create an exercise plan that works for you!
The most important factor in building a successful shoulder rehabilitation program is focusing on a range of motion exercises first and foremost. This can include simple stretching movements like arm circles and shoulder shrugs that help increase flexibility and loosen stiff muscles that can contribute to pain around the joint. It's also important to focus on strengthening exercises once your range of motion has improved.
Prevention Strategies to Avoid Injury and Pain in the Shoulder Area
Shoulder pain and injuries can be debilitating, affecting everyday activities such as lifting and reaching. It is important to take preventive measures to avoid injury and pain in the shoulder area. Here are some strategies that can be implemented to reduce the risk of shoulder problems:
1. Proper Posture
It is important to maintain proper posture while sitting, standing, and sleeping. This will help keep your shoulders in the correct alignment and reduce strain on them throughout the day. Make sure your shoulders are back with your chest lifted when you stand or sit for long periods, as well as when you lift weights or do any activity that involves overhead motion.
2. Exercise Regularly
Exercising regularly helps keep your muscles strong and flexible which reduces strain on them during everyday activities such as lifting or reaching overhead. Focus on exercises that strengthen both the front (including biceps) and back (including latissimus dorsi) areas of the shoulder muscles for optimal results.
3. Stretch Before Activity
Stretching before engaging in physical activity helps warm up your muscles so they're less likely to become injured during exercise or other activities requiring overhead motion such as sports or gardening tasks like pruning bushes above head level.
Conclusion
Shoulder physio is an important part of rehabilitation for anyone who has experienced a shoulder injury. It can help reduce pain and improve the range of motion, allowing the patient to regain normal function in their shoulder. With the help of a qualified physiotherapist, patients can work towards recovery and be back on track to lead healthy life.