A backyard pool is more than an aesthetic addition to a home.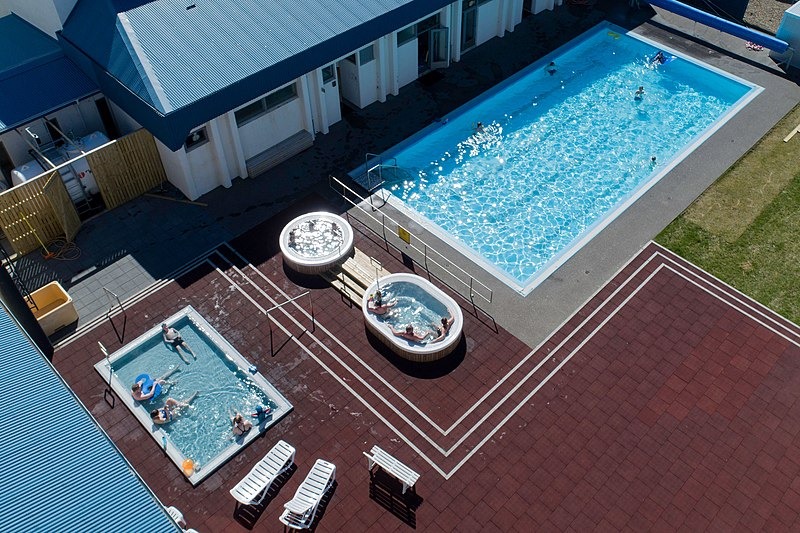 It also enhances your lifestyle as you spend quality time with your family, invites friends for exciting get-togethers, and swim to boost your fitness levels. Moreover, the feature can significantly increase the value of your property if you plan to sell down the line.
But you must think beyond just constructing a swimming pool. Consider going the extra mile to increase its curb appeal with additional investment. Here are some ideas worth trying to ramp up the look, safety, and privacy of your backyard pool area.
Invest in Landscaping
Adding greens around the swimming pool can ramp up its appearance with minimal effort and investment. You can add some flowering plants to bring color and happiness to your backyard.
Using large pots in different shapes is a good idea, though you can also hang some trailing plants over the side of a planter. Laying artificial turf on the poolside can complete the look and make the area less slippery.
Avoid Debris
While adding greenery around the swimming pool in your backyard is a good idea, you may not want to have trees in the area. Trees can cause a lot of debris to fall into the water, which can cause a headache with the cleaning and maintenance work.
Blossoms and trees from the trees can increase the risk of clogging the pool filter. If you are an avid nature lover, you can consider planting palms instead of flowering trees. Alternatively, an electrical leaf blower can help you avoid debris in the deck area.
---
Read Also:
---
Enhance with Water Features
Incorporating some water features is an excellent way to make your outdoor pool look and feel more luxurious. You can easily get pool loans for a complete makeover if your budget is tight.
Switch to a unique shape instead of a conventional rectangular pool. Add a beautiful waterfall to enhance the beauty of your backyard. Your kids will love the feature, and your guests will be impressed too.
Add Some Color
White and blue tiles are perhaps the most commonly used color combination for swimming pools. But you need not settle for the quintessential shades as they appear dull and boring after a few years.
Switch to bright red or green tiles to add color and a modern vibe to the pool area. Bring some more color to the deck space by investing in bright outdoor furniture pieces.
Illuminate Your Backyard
Installing new light fixtures in your backyard is another simple and affordable way to enhance the curb appeal of the area. Illuminating the pool makes it party-ready for fun-filled evenings with your gang.
Pick LED lights as these fittings ensure energy efficiency and lower your bills without compromising the illumination. Besides setting up permanent light fixtures, you can hang some fairy lights on the walls and plants for extra appeal.
A little creativity is enough to ramp up the look and feel of your swimming pool. Try these ideas to create a flaunt-worthy recreational area in your backyard.