Every homeowner is bound to experience plumbing problems from time to time. The plumbing system is often heavily used and relied on, leading to quick wear and tear.
Plumbing issues can start as minute issues, with a small leak here and a faucet not closing completely there. Such issues can quickly add up, and if not worked on quickly by a professional plumbing company, the repair cost could skyrocket.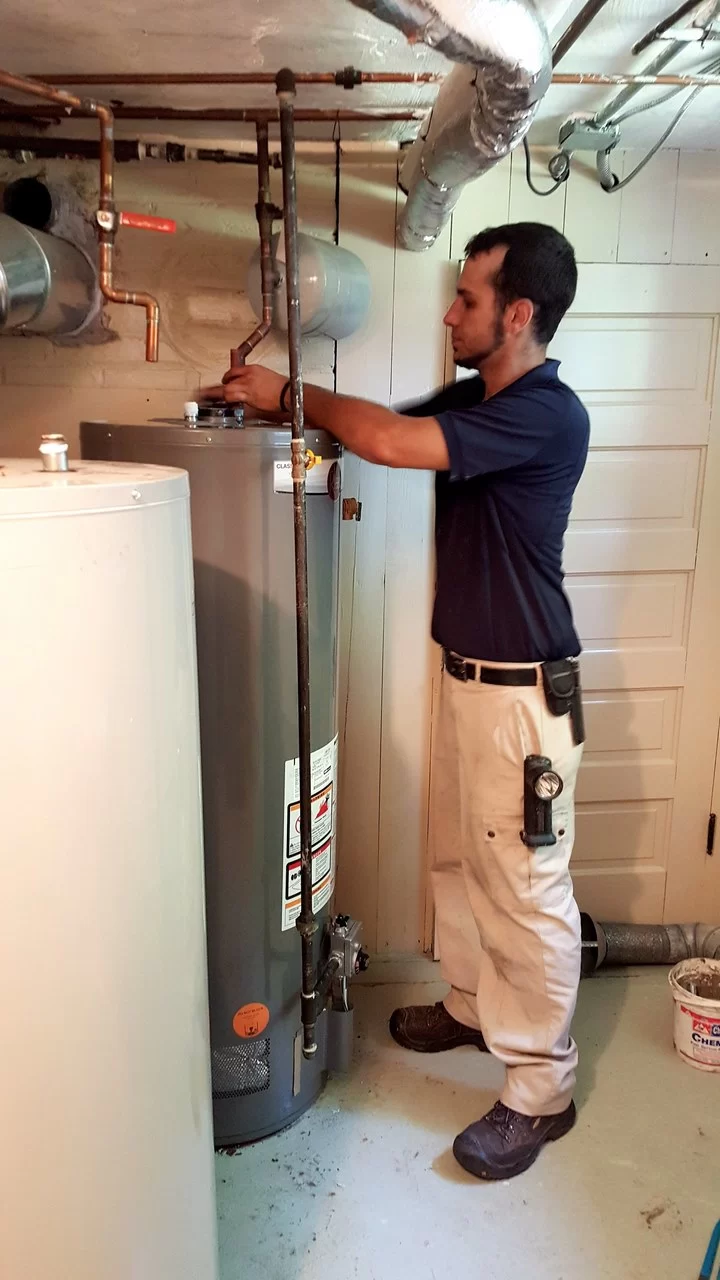 Therefore, it is always important to have a handy professional plumber on call to help you when such issues arise. But with so many plumbing professionals out there, how do you find one that works for you? How do you know you can rely on the company?
Where To Find a Good Plumber Near You
Of course, you can find a plumbing company located anywhere you want, but ideally, you want to find one close to you. A plumber near you can quickly arrive on the scene and help you with your plumbing issues.
You do not have to worry too much about the logistics of having them travel, which can add to the cost quickly. A plumber near you will also better understand the plumbing issues in the area.
They may have worked on houses in the neighborhood and understand the recurring issues of the plumbing in the area.
Local plumbers are often more affordable. They do not have to use a lot of gas to come to you and can easily transport their equipment over a short distance. All these factors help reduce the cost and transportation logistics.
Furthermore, you may also want to form a relationship with your plumber. By forming such partnerships, you are able to get first-hand advice on how to maintain your plumbing better.
You also have someone who understands your plumbing better since they have worked on it repeatedly. In such a scenario, they are in a better position to understand the problem and find remedies for it.
On the plus side, by using a plumber nearby, you are helping grow the local economy by supporting local businesses. Now that you understand the need for a local plumber better, let us look at how to find one.
---
Read Also:
---
Do A Local Search
Google has evolved, and its algorithm is better finely tuned to help you find local businesses. In most cases, all you need to do is search for "a Plumber near me," and Google will give you a list of plumbers close to you.
The search engine will also display some top companies as featured snippets making it even easier for you to locate them, find their contact information, and even look at customer reviews.
Check Out the Company Reviews
That brings us to the second point. Check out the company reviews from trusted third-party companies such as Google. Use the Reviews to see the experiences of the company's past clients to have a scope of their customer care and general interactions.
Other than Google reviews, there are many third-party review companies where you can find testimonials about the company. It is up to you to do due diligence to find one with a good reputation.
Look At Local Online Directories or Check Out Brick-And-Mortar Stores
In reality, many reputable companies struggle with an online presence. That does not mean they offer substandard services. Checking out local business directories can help you find reputable businesses that you would not have otherwise found with a Google search.
Even though many people have very busy lives, it is advisable to check out local plumbing brick-and-mortar stores physically.
Ask Your Neighbours or Friends
Many businesses rely on references as a marketing tool. They do this by always performing a stellar job in the hope that their client will be impressed by their job and go out of their way to refer a new client.
It is, therefore, important to ask for plumbing services recommendations from your neighbors and friends. They may have worked with a plumbing company that impressed them.
Compare Rates
Check the plumbing rates in the area before making your final decision. You want to find a company with midrange pricing. Not too expensive and not too cheap. This way, you can get a reliable company without the risk of being overcharged or getting substandard services.
After you select a plumbing company, there are a few things you need to avoid. Ask for a written quote, which helps cement the agreement while providing a paper trail.
Never sign a blank document or a vague contract; you want to understand what you are getting yourself into.
Finally, always ask for a written receipt because, again, you want a paper trail in case anything goes wrong. With the steps above, you are well on your way to finding a professional and dependable plumber near you.