Military families have the process of moving down to an art. The average family moves once every six years, but not for military families.
Military families have perfected the process of moving. According to the Army website, the average family typically moves once every six years, but for military families, that rate is doubled due to relocation.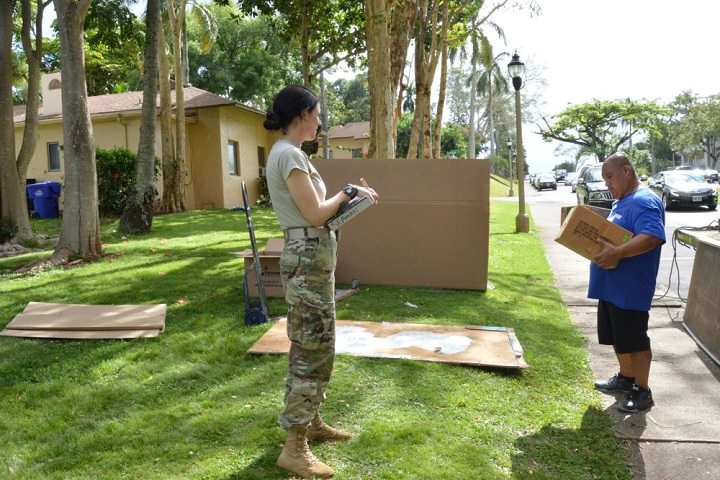 First-time military movers may find themselves overwhelmed with the tasks ahead of them. However, one aspect of the process that shouldn't be overlooked is the various ways in which the family vehicle can be moved in cases where a road trip may not be possible.
---
Read Also:
---
Consider Auto Shipping
Moving clear across the country is often necessary for members of the military. Of course, the thought of having to drive one's car that far is usually very unappealing. That is where the services of car shipping come in handy.
Auto transport companies specialize in moving a customer's car from one location to another. From short moves to extremely long ones, the company's expertise will ensure that the vehicle arrives safely on time.
While the rates may vary, many military families will find that the cost of this service could save them more money in the long run, compared to driving and shelling out for gas and possible maintenance/repair expenses.
Families moving overseas that still want to hold onto their vehicle will also find the services of an auto shipping company their best solution.
Compare Options
As with anything, it is vital to do comparisons between multiple auto shipping companies, not just to see the potential costs but the reputation of the business as well. It is best to seek a company that offers both a fair rate, as well as a history of happy customers.
To decrease the amount of time researching options online, check out sites that automatically compare the top results for you.
CarShipping.com is one review site that offers links to the top auto shipping companies, as well as free instant quotes. Run a check through the Better Business Bureau website to find out if they operate honestly and to the highest standards of customer service.
Make Sure They're Legitimate
Once you've decided on an auto shipping company to work with, make sure they meet two of the most crucial requirements of all: being licensed and insured.
This information should be readily displayed on the company's website. Because your vehicle is a valuable asset, it's vital that you only trust a company that knows what it is doing.
According to the Federal Motor Carrier Safety Administration website, all auto moving companies must register their information with the FMCSA.
Licensing and/or insurance information that is difficult to find on a company's website can be doubled checked by visiting the FMCSA website, which is updated regularly. Never deal with any business that is not legitimately licensed and insured. Period.
Military families dealing with relocation for the first time will have their challenges ahead of them but when it comes to relocating their car, working with the right company can ensure that at least this part of the moving process will be the least of their worries.
Sources: