As a DIY fanatic, it is expected that you will come across tools that you can utilize not only for your home but every aspect of your daily activities. Power tools that are of high-quality guarantee that tasks are carried out efficiently. If you need any efficient tools, visit a local hardware store like Mississauga Hardware to help you accomplish your tasks more efficiently.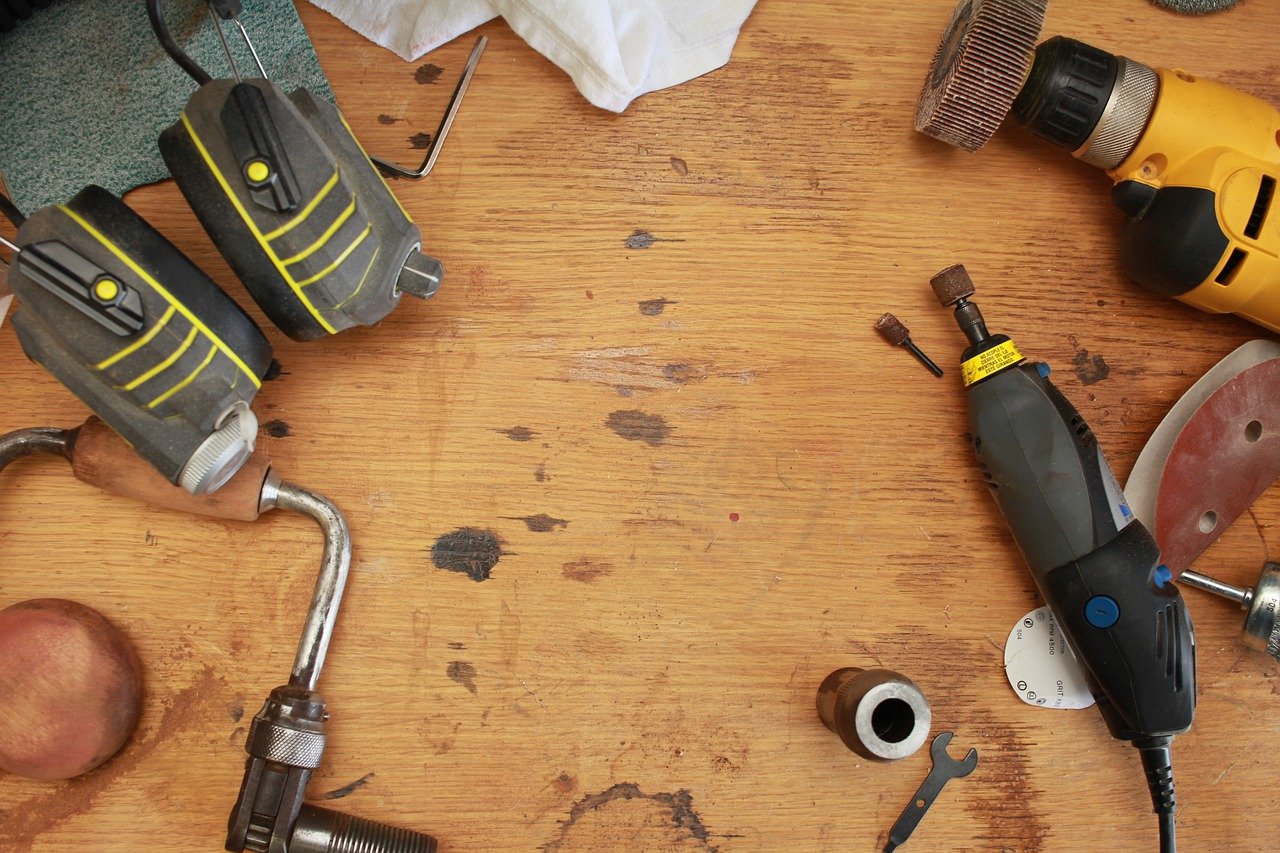 Having the right tools will ensure the successful completion of all your projects. Before purchasing any device, you should know the difference and how beneficial each tool is. First, there are two types of tools – power and hand tools.
To determine which tool is right for the task ahead, you must factor in your needs, preferences, and purpose for which you intend to use it. A better understanding of these tools will help you use them appropriately, saving you time and improving efficiency.
That said, read through these differences between power tools and hand tools and make an informed selection.
Proper Understanding of How to Use Each Tool
Though a hand tool is handy, it is operated by hand and is mainly functions manually. Examples of hand tools include cutters, pliers, wenches, hammers, screwdrivers, snips, saws, and clamps. Hand tools perform significant functions that include hammering, wrenching, cutting, and folding.
Alternatively, a power tool utilizes electricity or a battery without which it cannot function. Examples of power tools include band saw, impact wrench, air compressor, impact driver, power screwdriver, and jointer.
Proper use of these innovative tools will help you work faster, and many can attest to preferring electric devices over manual ones. However, being fully equipped with a power or hand tool, you can fix or carry out repairs in your office, kitchen, lawn, garage, basement, and attic.
---
Read Also:
---
Pros of Power Tools
Due to their complex natures, power tools can successfully and efficiently complete complex tasks that are challenging to execute using a hand tool.
Unlike hand tools, power tools perform tasks faster. For instance, you will spend a lot of time working on a job with a hand tool, even when you are two to three people working assisting each other. With a power tool, you will not only spend less time, but speed and efficiency are remarkable.
You don't need to be an expert to operate a power tool. All you need is to follow instructions carefully, and you can execute a DIY project to your satisfaction.
Power tools help in energy conservation since they are majorly electric or run by battery.
The accuracy with a power tool is higher than with a hand tool since you don't have to manipulate them while working.
Though beneficial, there are some pointers to note while operating power tools.
Since they have more components, power tools carry a motor that drives their operation and is, therefore, more complicated.
Due to power connections, gears, and motors, a power tool requires more specialized maintenance than a hand tool. Any mishandling of any part will result in a breakdown of its operation.
Due to their speed and energy needed to run them, power tools are risky and can cause fatal accidents if you fail to handle them with care.
Therefore, it is wise to be very careful when using a power tool, making sure you understand its functionality before using it.
Safety Measure
With the number of emergency hospital visits, it is evident that hand and power tools though beneficial can also be a cause of pain and misery. Unfortunately, many of these accidents occur as a result of misuse and negligence.
When you adequately handle these tools making sure you adhere to all safety measures, you can avoid accidents and obtain job satisfaction using them.
Additionally, purchase quality tools from reputable stores that have a good track record. Both cutters and hammers should be made of a durable material like steel. Inspect your toolbox regularly for damage to ensure every instrument is in good working order and fit for use. Replace any tools that are worn-out, faulty, or damaged.
Be sure to maintain your tools by carefully following the manufacturer's manual and performing frequent maintenance such as sharpening blunt edges and grinding.
Before engaging in any activity that requires either a hand or power tool, cover yourself with proper gear that includes hand gloves, leather boots, helmet, safety goggles, and dust coat.
Avoid dressing in loose clothing that can get caught up in moving machine parts, such as long-sleeve shirts or jewelry. Always wear eye protection and use screens to protect others from flying fragments.
Use every tool for its actual intended purpose. Never try to improvise and execute a task with the wrong device and expect positive results. Apart from damaging the tool, you could seriously injure yourself or someone else in the vicinity.
Always be conscious of the people around you and make sure they are at a safe distance when you are handling these tools. Ensure that you have extra tools handy in case the one you want to use is faulty.
Use a toolbox or a container to carry tools up a ladder and avoid doing it using your bare hands. Also, avoid having sharp pointed tools in your pockets. Keep all equipment safe in a toolbox after use.
When working on rooftops or ceilings, avoid leaving tools carelessly lying around in places where they can slip and fall on someone passing below. Where possible, keep work secure using a clamp to prevent sliding.
Keep floors dry and avoid leaving tools lying around to prevent tripping and slipping near dangerous tools. Desist from carrying power tools by the cord and keep cords securely to prevent stumbling hazards. Also, avoid using power tools in wet places unless under proper safety conditions.
Ensure that every part is securely fastened before using a power tool and never leave a device unattended.
The satisfaction you get from successfully repairing or fixing a broken appliance is priceless, but you can only achieve this with the right tools in your apparatus box. Though power tools are costlier, they present more benefits than their hand tool counterparts.