A portable solar generator is a great and efficient way to access power in places where traditional electricity sources are unavailable.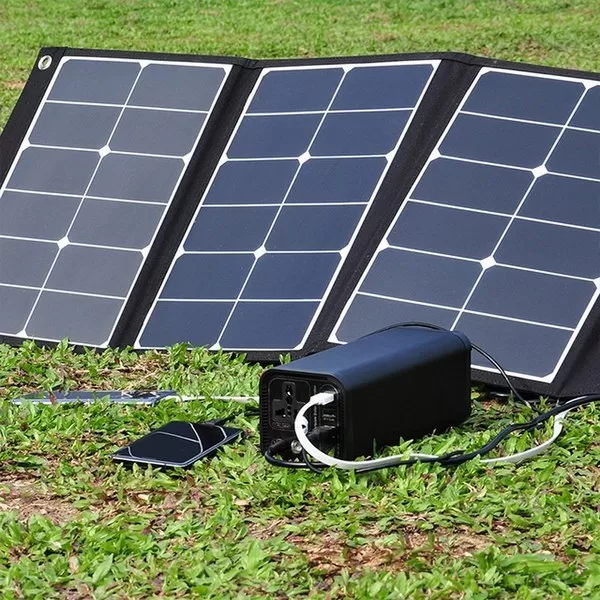 It's an ideal solution for powering everyday devices, such as laptops and cell phones, without relying on the grid. But what exactly are the features of a portable solar generator? Let's take a look.
Portable Battery Banks
The most important feature of any portable solar generator is its battery bank—the device's ability to store energy collected from the sun and convert it into usable electricity.
Most portable solar generators come with lithium-ion batteries that can store up to 500 watt-hours of energy, enough to power small electronics like laptops or cell phones. Some higher-end models may even have larger capacity batteries capable of storing up to 2000 watt-hours or more.
Charge Controller
A charge controller is a key component of any portable solar generator. It helps regulate the power flow from the solar panels to the batteries, ensuring they always get a consistent charge.
This is important for keeping your batteries healthy and long-lasting. Without a charge controller, you could damage your batteries by overcharging them or exposing them to too much power at once.
---
Read Also:
---
Solar Panels
Solar panels are the other essential component of any portable solar generator. Most units come with one or two foldable solar panels that can capture energy from the sun and transfer it directly into the battery bank for storage. These panels may range in size from 40 watts all the way up to 250 watts or more, depending on your needs.
Inverters
An inverter is also an essential feature of any portable solar generator as it converts stored DC (direct current) power into AC (alternating current) power so you can use it with standard electrical appliances and devices. Most small units will come with an inverter rated at 1000 watts, while larger units may include multiple inverters for increased versatility.
Solar Generator Maintenance
Solar generator maintenance includes cleaning the solar panels and checking the inverter. You should also check the wiring and connections to ensure they are in good condition.
Additionally, you'll need to check the battery for corrosion and replace it if necessary. Also, you should test the system every few months to ensure it works properly.
What Will Run Well on a Portable Solar Generator?
A portable solar generator can be an excellent way to power essential household items when on-grid power is unavailable. It is crucial to consider the type of electronics that can and cannot be run off the generator by assessing their load requirements.
Generally, items like blenders, electric drills, or other high-wattage appliances will not be able to be powered by a portable solar generator due to its limited output capacity.
However, devices such as flashlights, fans, laptop computers, and cell phone chargers will all typically run well off of a battery-backed solar device as long as their draw does not exceed the generator's power rating. Furthermore, it is important to ensure that your portable solar generator is charged before attempting to use it to ensure that it can meet any required load.
Invest in a Quality Portable Solar Generator Today!
Portable solar generators offer a great way to access power when you're away from the grid. This allows users to easily store energy collected from the sun and convert it into usable AC power, making them an invaluable tool in off-grid situations where traditional electricity sources are unavailable.
If you're looking for reliable off-grid power solutions, consider investing in a quality portable solar generator at https://wattsourcer.com/best-solar-generator-for-refrigerator/ today!