Having a well-maintained roof is essential for protecting the structure of your home or office from the elements.
Unfortunately, roof systems are one of the most neglected components of a building's envelope, and often require costly repairs or even complete roof replacements if not properly cared for.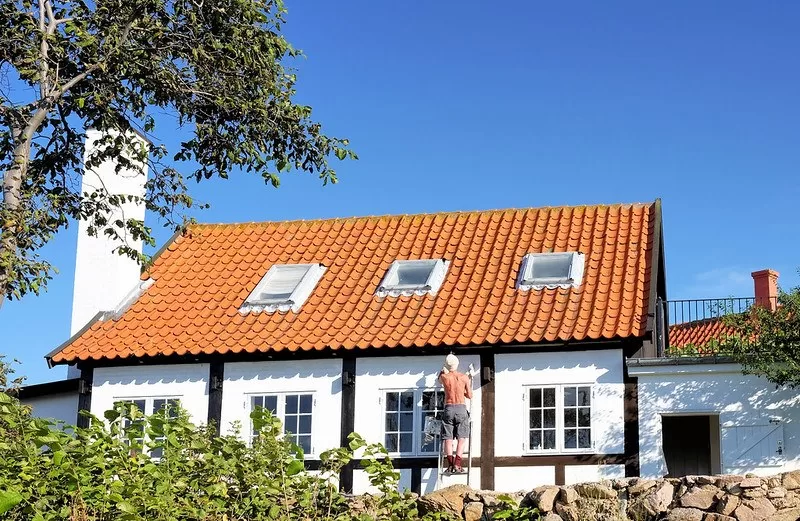 Regular maintenance and repair are key to extending the life of your roof and ensuring that it's in good condition. In this blog post, we'll explore some tips and strategies for maintaining and repairing your roof to get the most out of your investment.
We'll cover basics such as how to inspect and address common problems, as well as more advanced best practices for keeping your roof in good condition.
With the right approach, you can make sure your roof system remains a reliable defender against the elements for years to come. The roofer repaired the leaky roof that's an important service of roof maintenance.
Clean Gutters Regularly to Prevent Clog Build-up
One of the most important routine maintenance tips homeowners should follow to extend the life of their roofs is to clean their gutters regularly. Clogs can build up in gutter systems over time, leading to roof leaks and other damage.
Gutter cleaning should be done twice a year, once in the fall and once in the spring. It is also important to check for any signs of rust or corrosion. If any is present, the gutter system should be replaced. Regular gutter cleaning and maintenance can go a long way towards preserving the life of your roof.
---
Read Also:
---
Trim Back Trees to Prevent Overhanging Branches From Damaging the Roof
Tree branches that overhang your roof can damage it in two ways: when they rub against the roof, they can wear away protective coatings and other materials, and when the leaves and other debris accumulate, they can trap moisture that leads to the growth of mould and algae.
To prevent this, it is important to regularly trim back any overhanging branches. This will also reduce the risk of branches damaging the roof in strong winds and protect the roof from pests such as birds, squirrels, and raccoons that may try to make nests in the trees.
Check for Signs of Wear or Damage, Such as Missing Shingles or Cracked Caulk
Regular inspection and maintenance are key to ensuring your roof stays in top condition and lasts for many years.
While inspecting for signs of damage such as missing shingles or cracked caulk, it is important to take a close look at all components of your roof, including the flashing and gutters.
Additionally, be sure to inspect your roof's underside, as damage can occur without being visible from the outside. If you see any signs of wear or damage, be sure to contact an experienced roofing contractor right away to help prevent future damage.
Have Your Roof Inspected Regularly and Repair Any Damage as Soon as Possible
To ensure that your roof remains in good condition for a long time, it is important to have your roof inspected regularly.
An inspection should include an assessment of the roof's condition, a check for any damage, and a review of any features that will affect the roof's longevity.
Early detection of any damage is essential for preventing more significant and expensive repairs in the future. Once any damage is identified, it should be repaired as soon as possible to avoid further damage and preserve the integrity of the roof.
Apply a Sealant to Vulnerable Areas to Extend the Life of the Roof
One of the best ways to extend the life of your roof is to apply a sealant to any vulnerable areas. This is especially true for roofs that are exposed to harsh weather conditions.
Sealant helps to prevent water damage, reduce the risk of corrosion, and waterproof the roof to protect it from future water damage.
The sealant comes in a variety of forms, from liquid and spray sealant to rubberized and asphalt sealant. Make sure to check the product labels and instructions before applying the sealant, and always be sure to wear protective gear when doing so.
Proper maintenance and repair can significantly extend the life of your roof, saving you money and protecting your home from further damage.
The best way to ensure a long-lasting roof is to regularly inspect for potential problems and schedule maintenance and repairs when necessary. By taking the time to properly maintain your roof, you can keep it in top condition for years to come.