Choosing a house cleaning service should be done with great care. Not only do you have to consider the cost and quality of the service, but you also need to ensure that whoever is coming into your home is someone you feel comfortable with.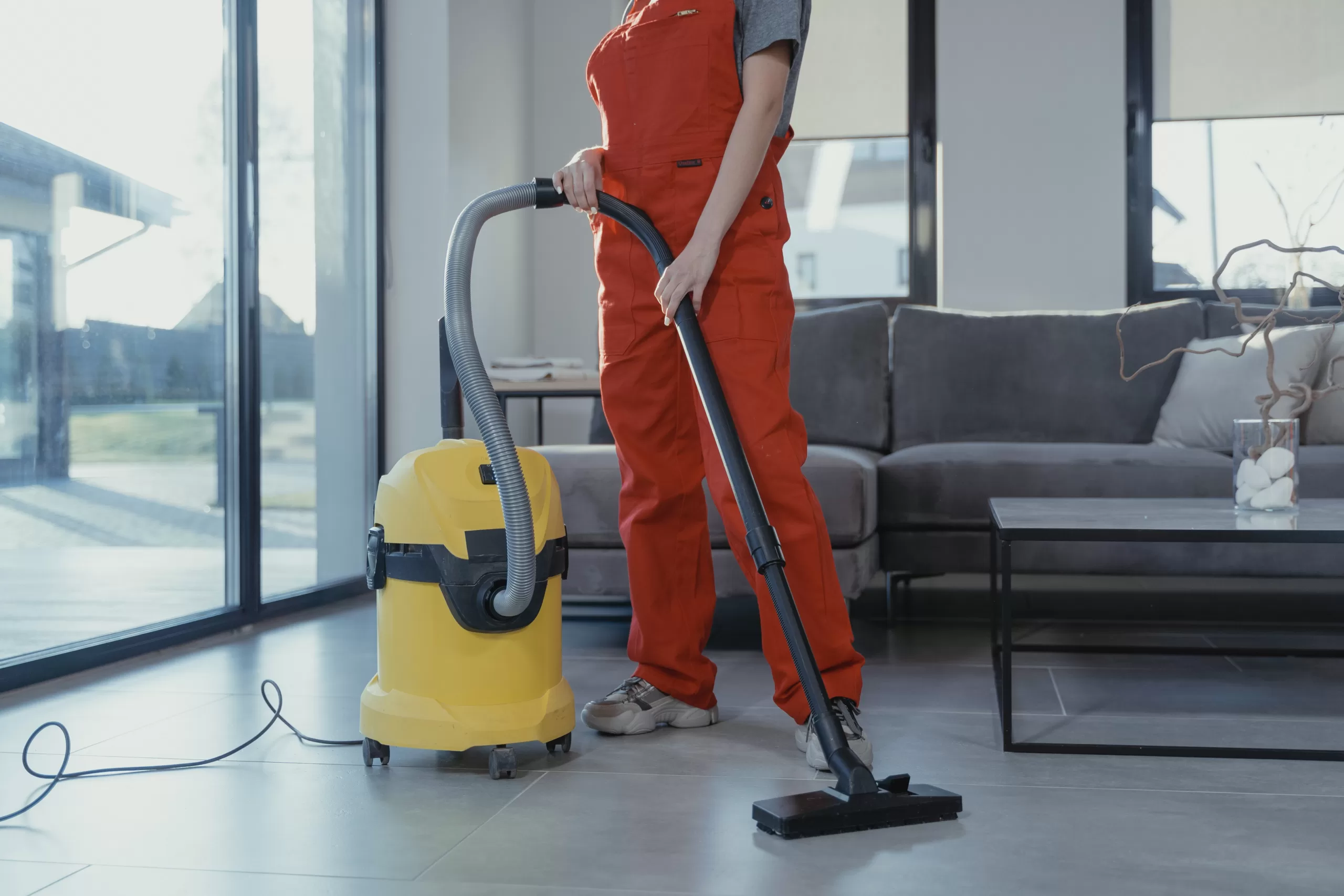 Too often people make the mistake of choosing a service based solely on cost only to find it was a bad decision with undesirable results. That is why it is essential to research your options carefully and consider multiple factors before making your decision.
This blog post is meant to provide you with expert tips on how to find the perfect house cleaning service that is both cost-effective and reliable. Armed with knowledge and these suggestions, you can begin your search and be confident you're making the right choice.
Quick Review
Research the company's reputation, customer reviews, and services offered. Ask questions about the cleanings, such as frequency of the visits, areas that will be cleaned, costs, and level of detail provided.
Finding Reliable House Cleaning Services
When it comes to finding reliable house cleaning services, the secret is research. There is a multitude of resources available today that can provide reviews on different house cleaning services and the experiences other customers have had with them.
Start by searching online for reviews – both written and video – as well as websites such as Angie's List and Yelp, and don't forget to check their social media accounts.
You can also ask colleagues or friends who live in your area whether they have used any local services which have done well by them. Companies with good reputations will have both written testimonials and ratings to back up their claims.
Some additional advice would be to make sure that the service providers are adequately licensed and insured, as this provides assurance that their employees are properly trained and covered in case of any accidents.
Additionally, look for companies that offer products that meet environmental sustainability standards — there's nothing worse than cleaning your house only to later discover that you were exposed to toxic chemicals used by the cleaners.
Finally, make sure there is a good fit between you and the company — after all, this is your home, so it needs to be cleaned by someone who understands your needs and has similar expectations to yours about cleanliness.
With some patience and thorough research, you should be able to find a cleaning service that fits your requirements perfectly.
By asking friends and family for recommendations, you won't need to waste time researching: their direct experiences with different services will provide a reference point for you when making a decision.
---
Read Also:
---
Ask Friends and Family for Recommendations
After researching reliable house cleaning services, you can take it a step further and seek recommendations from trusted family and friends. This can be the best way to find a great fit for the job.
Not only can their experiences provide insight into their decision-making process, but also give first-hand knowledge about working with house cleaners in the past.
It is more than likely that someone you know already has had experience with one of these house cleaning services, and they'll be able to answer any questions or concerns you may have prior to making a decision.
On the other side of the argument, it is important to remember some people may not have been satisfied with their choice of service when asking family and friends for advice.
If this happens, don't make assumptions – instead, take those opinions into consideration when selecting your own cleaning service. The most important thing is to do your own research and make sure that it is the right fit for you.
At the end of the day, it is up to each individual household to decide which path is best for them based on their needs and budget.
A great starting point is to get suggestions from friends and family who have had a positive experience using a specific service in the past, then explore available options before making a final decision.
From there, move on to checking reviews and references from those potential candidates to narrow down your selection even further.
According to a survey conducted in 2019, the most important criteria that respondents considered when choosing a professional house cleaning service were trustworthiness (53%), good reviews/references (34%), and cost (32%).
A study from 2018 found that customers who use professional house cleaning services are likely to be more satisfied with the results and perceive their homes as being cleaner than those who do not use such services.
Additionally, more than 70% of customers surveyed reported that having an employee bond is important when hiring a house cleaning service.
Check Reviews and References
After asking friends and family for their recommendations, the next step in choosing the right house cleaning service is to check reviews and references to ensure good quality.
Review sites like Yelp or Google may provide an overall rating of a company from past customers. Take time to read through all reviews, positive and negative, keeping your eyes out for any red flags (poor communication, lack of reliability, etc.).
Customers often leave detailed feedback on their experience that can provide more insights into the services provided by each cleaning service.
References are another way to gain insight into the quality of a company's services. Ask the cleaning service you're researching to provide customer references as well as references from staff members who have worked with them in the past.
Talking to these people can provide more information about their professional conduct, work ethic, and attention to detail.
When checking reviews and references, it can often be helpful to consider both sides of the argument. The 2-3 star reviews may provide additional insight into ways that the company can improve while 5-star reviews often talk about punctuality and exceptional service they received.
It's important to look at both perspectives in order to make an informed decision when it comes to selecting a house cleaning service.
Once you've found a house cleaning service that matches your standards, it's time to compare pricing options. Depending on the size of your home and the frequency of cleanings required, prices may range significantly between different companies.
Having multiple offers allows you to find the best value for your budget without compromising on quality.
Analyzing Pricing Options
Now that you have reviewed reviews and references of a few different house cleaning services, it is time to analyze their pricing options. Figuring out price factors for house cleaning services can be tricky, as there are multiple things to balance in order to determine if the fee is fair for the services offered.
It is important to remember to not go with the cheapest option available, as this might mean sacrificing quality. Remember that some costs, such as supplies and extra fees like travel expenses, will be extra.
Additionally, rates can be hourly or per job and depend on the square footage of the area being cleaned.
However, some services tend to overcharge even when the services are less comprehensive than what's expected from a professional house cleaner. Therefore, it is essential to compare several quotes from different companies before making a decision.
Be sure to ask questions about tasks that are included or excluded as well as any other questions or clarifications you may have when comparing offerings.
When evaluating pricing options, make sure your choice is based on what's best for your budget while also positively impacting your home's cleanliness and safety.
Comparing prices between different companies can help you find the perfect company that provides a good deal while still delivering quality service.
Once you have considered all available options, it is time to compare the different companies quotes in order to move one step closer to making your final selection.
Compare Different Companies Quote
Now that you have narrowed down the pricing of different house cleaning companies in your area, it's time to compare them to determine which one will maximize your satisfaction and be the perfect fit.
Many services offer competitive packages and prices, often with differences that can seem small but could end up having a large impact on the quality of service you receive.
When looking at different services, notice how they factor in materials like soaps and detergents. Determine if they charge separately for paper products or cleaning equipment, or if they include those items in the cost they quote.
Ask yourself if you'd prefer routine or scheduled visits, or just an occasional or one-time deep clean. And no matter what service you go with, be sure to check their customer reviews and references to make sure previous clients were satisfied with their experience.
To get the most out of any house cleaning service, it's also wise to evaluate its list of specialties. Do they specialize in a particular task? Are there services such as window cleaning or upholstery cleaning available? Consider if these additional services are worth investing in if it means getting better results and greater satisfaction.
Before making a final decision, it is important to weigh both sides of the argument – the cost versus satisfaction. If a service offers a low price but might lack the necessary attention and expertise needed for a full and satisfactory job then it may not be worth the investment after all.
On the other hand, high prices don't guarantee great performance – everyone wants to get value for money when it comes to home services so finding something middle ground is ideal.
Ultimately, no matter what service you decide to go with you want someone who is capable of doing the job right while still offering reasonable prices.
The decision process isn't done yet though; now it's time to analyze the quality of their services before making a payment and commitment.
There are many factors to consider such as their customer satisfaction record, training requirements, and extra add-ons that some services may offer such as laundering drapes or detailing furniture surfaces, etc.).
Weighing these options helps you make an informed decision so be sure you have taken them into account before taking the plunge.
Considering the Quality of the Services
After you've done your research and compared different housecleaning services, it's time to consider the quality of the services each company offers.
One way to do this is to read online reviews from previous clients – this can give you an honest opinion from people who have worked with the companies in question. Additionally, you may be able to inspect sample work that a company has done for other clients.
It is important to look closely at the cleaning service that is being provided. Ask yourself if it fits your needs and if it does, inquire about the specific procedures used for the task.
For example, if the job requires more than just dusting and vacuuming, what are the detailed steps that will be taken? Be sure that these steps are logically connected and sufficient enough to complete the desired job.
Take caution not to opt for a cheap option when considering the quality. Cleaning services that offer very low-cost fees could also be an indication of inferior results or lack of attention to detail; this could result in unsatisfactory work and ultimately cause you more time and money having to have it redone by another service.
It is in your best interest as a potential customer to ask questions, investigate thoroughly, and look for great value rather than simply selecting the cheapest provider.
With thorough research, you can make a well-informed decision on which service is right for you by looking at both the price and quality of services. By doing so, you can find the perfect fit that meets both financial requirements as well as delivering excellent results at an honest cost.
As you move through your search process, keep track of references from previous customers; this information can provide insight into how reliable a company truly is before committing to them.
Look at Previous Client References
When considering the quality of services, looking at previous client references is also a crucial step in deciding on the right house cleaning service.
Even if the agency is well-known and highly rated, reading reviews from real people can still provide helpful insights and advice. It's important to review multiple references in order to get an idea of what others have experienced firsthand.
On the one hand, it's possible that some reviews might be biased or inaccurate. This could happen if the cleaning service specifically chose to display only positive reviews on its website or social media.
On the other hand, getting feedback from people who have actually used a service can be invaluable when making a decision. Real client testimonials should reveal the pros and cons of using that particular service, helping potential customers make an informed choice.
For example, customer reviews often include details about how reliable and trustworthy the cleaners were, as well as whether their products were effective. This can give you a better idea of whether the company will meet your own needs and expectations for cleanliness.
Moreover, many sites now let customers provide ratings in various categories and leave comments about their experience with a specific provider or team member.
Since customer opinions are based on actual experiences, this information can help you determine exactly what type of cleaning service would best suit your home's needs.
Essential Summary Points
When looking for a house cleaning service, it is important to read reviews from real people in order to get an accurate idea of what their experience was like.
Reviews can provide helpful insights such as how reliable the cleaners were and whether their products were effective. Additionally, customer ratings and comments can help you decide on the right type of cleaning service for your home's specific needs.
Answers to Commonly Asked Questions
What Type of Cleaning Services Do House Cleaning Services Typically Offer?
House cleaning services typically offer a variety of services, ranging from basic, light-duty cleaning and sanitation to more thorough deep-cleaning and restoration.
Basic tasks often include vacuuming, dusting, mopping, wiping surfaces and furniture, polishing and sanitizing bathrooms, removing cobwebs, and taking out the trash.
Deep cleaning can include tasks such as shampooing rugs and carpets, removing stickiness from laminate flooring, and cleaning ovens, microwaves, refrigerators, and other large appliances.
Some services will also offer specialty services for more specific needs, such as power-washing siding or decks, sanitizing mold from walls, or upholstery rehabilitation.
Are There Any Tips to Ensure I Get the Best Service From a House Cleaning Service?
Yes, there are several tips you can use to ensure that you get the best service from a house cleaning service.
First, make sure you do your homework before choosing a house cleaning service. Research their reviews, ask for references, or investigate prices and services offered. Consider what is important to you in terms of price and quality so you can find the perfect fit.
Second, be sure to read all contracts and other documents carefully before you sign anything so that you know exactly what will be expected of both parties. If any services are not available, be sure these are clearly outlined in writing as well.
Third, trust your instincts when meeting with representatives from different house cleaning services and make an informed decision based on the details they provide. If a company or individual doesn't feel right to you, move on until you find one that feels like a good fit.
Finally, providing detailed instructions about your specific needs and expectations can help ensure that you get the top-notch service you expect from your chosen house cleaning service. Outlining what tasks should be completed on each visit will ensure that everyone involved knows exactly what should happen each time they come to your home.
What Criteria Should I Consider When Selecting a House Cleaning Service?
When selecting a house cleaning service, there are several factors to consider. First, it's important to ensure the service is credible and trustworthy. You should check for licensing, insurance coverage, and reviews from other customers to assess the quality of a prospective company.
Second, ensure the service offers services that align with your expectations. Consider what types of tasks you want to be completed (e.g., vacuuming, dusting, mopping), when they need to be done (e.g., weekly/bi-weekly), and how often you want them completed (e.g., monthly).
It also helps to enquire about special services (e.g., deep cleaning), methods of payment accepted, and any extra fees associated with the services.
Third, pay attention to the cost of the services. Price will often depend on the services offered and the frequency with which they're provided. Compare quotes from different vendors so you can make an informed decision on what best meets your needs without overpaying for unnecessary services or harm to your budget.
Finally, think about any additional benefits that may come with using a particular house cleaning service such as discounts or loyalty programs for frequent customers. Look for additional ways in which a service might go above and beyond your expectations so you end up with a great cleaning experience.