You spend practically half of your life sleeping, so it's essential to make your bed a comfortable and clean space where you can get a good night's sleep.
A big part of that is having the right kind of sheets to keep you cool and rested all night long. When it comes to sheets, cotton blend or jersey knit is what you typically see on the shelf.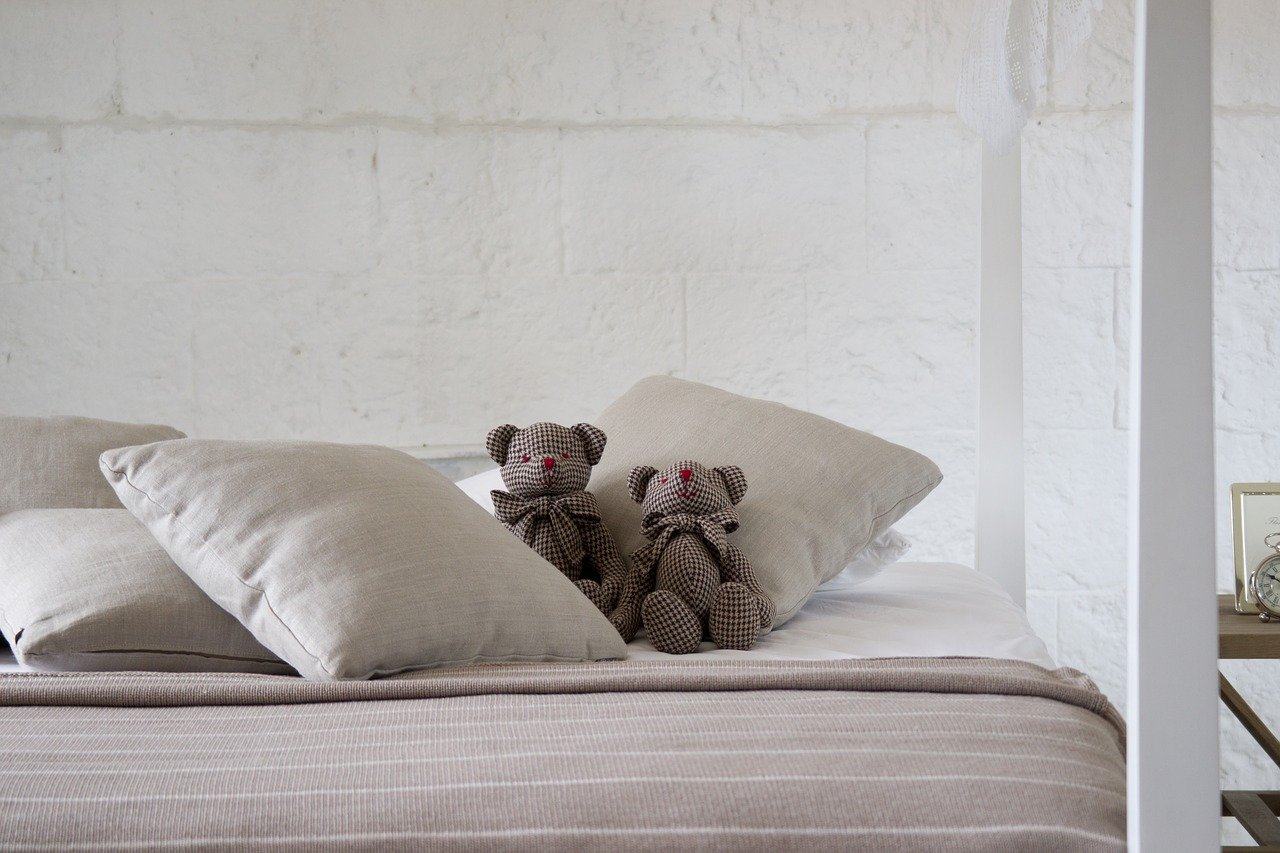 Cotton isn't the only fabric available, though-; bamboo also makes luxuriously soft sheets. However, there are some differences between the two materials.
Bamboo Sheets
Bamboo fiber sheets come in three different types. The first is rayon, which is the most widely used. Bamboo sheets are also made from Tencel bamboo or bamboo linen.
To get more information, check out The Bamboo Shop, which has a wide variety of eco-friendly bamboo sheets and bed linens that feel ultra-soft and silky.
Sheets made of bamboo fiber feel smoother than regular cotton and are only rivaled by high-thread-count Egyptian cotton, which is very expensive.
Cotton Sheets
Cotton sheets are affordable and the most commonly seen material available in most stores. They're easy to clean, available in many different styles and designs, and are great for any season of the year.
However, they have a much shorter lifespan than bamboo sheets and wrinkle easily. Regular cotton blends also tend to pill after a while.
---
Read Also:
---
Comfort and Feel
Bamboo sheets are incredibly smooth and silky, so they're the perfect choice for someone with sensitive skin.
The softest cotton is premium Egyptian cotton with a high thread count, but you will need a big budget if you want those.
However, bamboo sheets are just as soft, and they're naturally breathable and have excellent thermal regulation. They wick away sweat to keep your skin cool and dry and will keep you warm in the winter, too.
Health Factor
Sheets made of bamboo fiber are Hypoallergenic and have anti-bacterial properties, so they stay cleaner longer than cotton sheets.
Since bamboo is grown organically, it's better for people suffering from lung issues like asthma. Cotton is one of the most pesticide-heavy crops on the planet, and several different herbicides and chemicals are used during their growth.
Sustainability
Bamboo is far more sustainable than cotton. It grows incredibly thick and fast, so it doesn't need any pesticides, meaning it's more eco-friendly than cotton.
Bamboo also has a much smaller carbon footprint than cotton. Bamboo linen is made with a completely chemical-free process, making it the best option for those who want an organic fabric for their sheets that is also a renewable resource.
Care
The best way to make bedsheets last a long time is to follow the label's care instructions. Cotton blend sheets should be washed regularly and then tumble dry on low.
Bamboo fibers are generally considered more durable than cotton, and they have specific guidelines for washing and drying cycles.
Bamboo fibers also hold dye better than cotton, so their colors stay brighter for longer. Another detriment to cotton sheets is that they may shrink after washing, while bamboo does not.
The Verdict: Bamboo by a Nose
When you take all the different factors into account, bamboo comes out slightly on top. Though cotton sheets will always be a popular and affordable option, bamboo fiber sheets are the better choice for bed linens.
Bamboo is a very durable material; it's environmentally friendly and naturally Hypoallergenic, which gives it the edge over regular cotton.
Though Egyptian cotton sheets are comparable to bamboo's luxe feel, they are very costly. Try bamboo sheets for a sustainable and silky soft bed sheet that you will love to sleep on every night!