The bedroom is a personal section of our home, we can apply all personal instincts to decorate this privy space.
For ornamenting other spots in a home, all the family members are free to put forth their creative ideas but we are too choosy towards our bedroom decoration.
How we keep our bedroom depicts our mood and frame of mind. It also reflects our love and affiliation with the premises and the family members.
So among all locations inside our home, the bedroom has achieved a significant part in our home decorating ventures.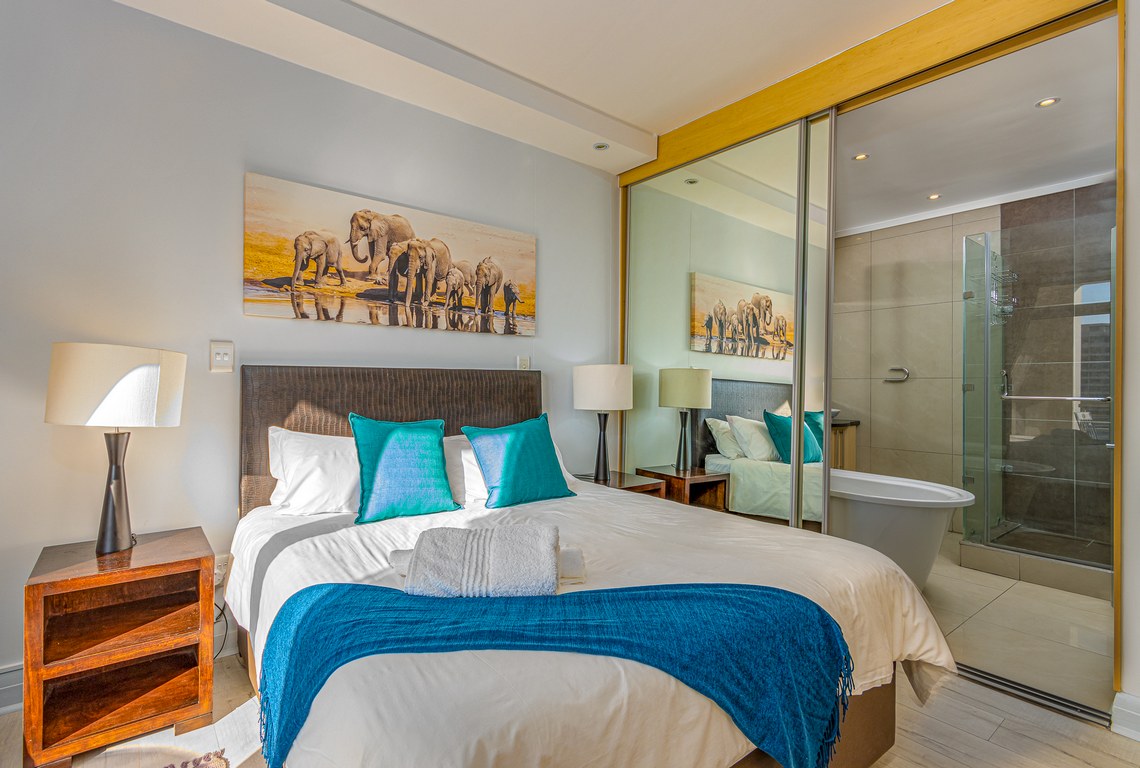 The more comfortable and appealing our bedroom is, the more we want to stay in it. It is only you who can exert all your innovative potential with full ease of mind towards getting a calm and placid environment inside your bedroom.
It's a place that can snatch all your worries and tiresome feelings as soon as you enter and have a glance at the interior atmosphere. To embellish your personal dwelling, contemplate on what is all that you want in your bedroom.
However, you can't create a mess by introducing every artful object in your bedroom. To ensure a quiet and peaceful environment in your bedroom, you need to devote some deep thought and extra genius.
Moreover, we have composed this blog to transfer some handy tips to this piece of paper.
Go through this entire article and capture some peculiar prompts if you really want your bedroom to stand out in providing the ultimate luxury.
Right Selection of Bed Boosts Your Comfort
We spend all day long in our official and other enjoyable activities. It is when we feel drowsy and sleepy, we rush towards our bedroom.
And the central point of every bedroom is the bed. It should be all comfortable and inviting. Special care is needed to choose the rightful bed for your sleeping spot.
Restful sleep ensures your good health and stimulates you to perform all your regular tasks with a good disposition.
You can consult modern home decor professionals to know what type of mattress can heal your wearied body.
As far as the pigments and shades of your bedding and other furniture articles are concerned, it's all your choice. You can match it with the background theme or produce a contrast.
Give your bed a rustic touch or modern appeal, we leave it to you!
---
Read Also:
---
Magnify the luxury
We want to attain a cozy environment in our bedroom at any cost. To achieve this needful purpose, we recommend you to add a nice artistic piece of textile.
It will create a statement in your bedroom and boost your comfort. We do not suggest entering a lot of objects in your bedroom only because they are beautiful.
Remember, a congested environment is not at all acceptable in your bedroom as it won't prove fruitful towards giving you rest and comfort.
Rather, don't hanker after too many items but a single piece that promises luxury in space, yes, area rugs are a finer and magnificent addition to your bedroom. These rugs create a spacious look and comfy environment everywhere.
If you have made sufficient research to reorganize your bedroom, you would have caught the idea that no modern decor is complete without rugs.
Area rugs have been magnifying the luxury and bringing a dull space back to life since old ages. Bring a simple area rug in your bedroom and do up the space.
Other features like beautiful patterns, charming shades, and the long-lasting manufacturing material of the rug enhance the comfort and splendor of your bedroom.
Bedroom Color Themes & Bed Sheets
You are an authority in your bedroom. You know your color preferences and all other ornamental specifications. The end goal of setting a pretty and soothing theme in your bedroom is a resting and complacent environment.
Mostly, the light greyish shades suit a sober and decent personality. The mixing of bluish chrome in the bedsheets reveals a royal and stately temperament.
Some people aspire to maintain the whitish glow in their bedding and background that reflects their peaceful state of mind. Some actualize the chromatic and vibrant theme in their bedroom accessories keeping in mind their kids' interests.
It's another affectionate aspect of your personality. These are all illustrious suggestions for the bedsheets, pillow covers, and blanket shades.
Choose any theme after your own choice. It will deliver more comfort and rest as you select every piece after your own accord!
Be Creative with the Mirror
The addition of a finely carved frame of a mirror will reinforce the beauty and charm of the space. Set it at an appropriate location of your bedroom where a good quantity of light can produce a clear image.
Though the contemporary bathrooms have a wardrobe and a mirror where you conveniently dress up for your office. However, you always finish your dressing in the bedroom.
Keeping a mirror in your bedroom is a contemporary flash. Miss it not in your bedroom and place a small-sized table and a cushioned chair in front of the mirror. So you can get ready happily.
Add Artistry on the Wall
One side of your bedroom has a large window through which you enjoy the outside weather. On the other wall, you have set a wardrobe. Yet with another wall of your bedroom, you have placed a cozy sofa.
Then why should the back wall of the bed be empty?
An utterly empty wall gives an impression of a barren space. Spare it for bringing a scenic beauty inside. Either hang a big aesthetic painting on the wall or instead paste small-sized several fascinating portraits.
Make sure a mix-match of all the wall artistry with the paint. It's quite an easy job that will prettify the wall of your bedroom!
Give Your Bedroom Accessories a Regular Cleanliness
We cannot change bedroom furniture and bedroom rugs after a few months or years as this expensive buying puts pressure on the budget.
However, we can maintain a refreshing appearance and inviting look of our bedroom by giving regular cleanliness to all the doodads in our bedroom.
Normally, we have double or triple sets of bed sheets and pillow covers but not the bedroom rugs and furniture.
We weekly wash one set and replace it with another so the changed look enhances the attraction of our bedroom.
Make sure a weekly vacuuming of your bedroom rug. Thus you can prolong the brilliance and softness of your rug.
Also, apply the furniture polish to the bed and other wooden items to bring innovation and novelty to your bedroom atmosphere.
Untidy and stained rugs and bedsheets would spoil the serenity of your bedroom, no matter how expensive those additions may be. So a clean environment is always captivating whatever the spot maybe!
Reflect Your Literary Taste
Some literary people ensure the presence of a book rack in their bedroom. Though many people enjoy long wintry nights watching movies or listening to the news.
Some scholarly people prefer to read a book than watching sports or games. Well, everyone has got distinctive tastes and everybody is also free to choose whatever the environment he likes in his bedroom.
So, you are welcome to reflect your aesthetic taste in your bedroom.
Conclusion
Well, we have made a comprehensive discourse about your bedroom adornment. We want to assist you more by dropping you at RugKnots so you can choose a striking and relaxing area rug for your bedroom at a fair price!