The roof of your home plays a vital role in safeguarding the inside, as well as your beloved family. But no matter how carefully you maintain it, severe weather conditions may affect it somehow! Though a quality roof will be your foremost protector during different weather conditions, it is the one that faces the consequences first.
To protect your roof from the weather severity, you should choose a quality roofing service such as londonecometal.com for protecting your cherished home, besides taking proper maintenance steps.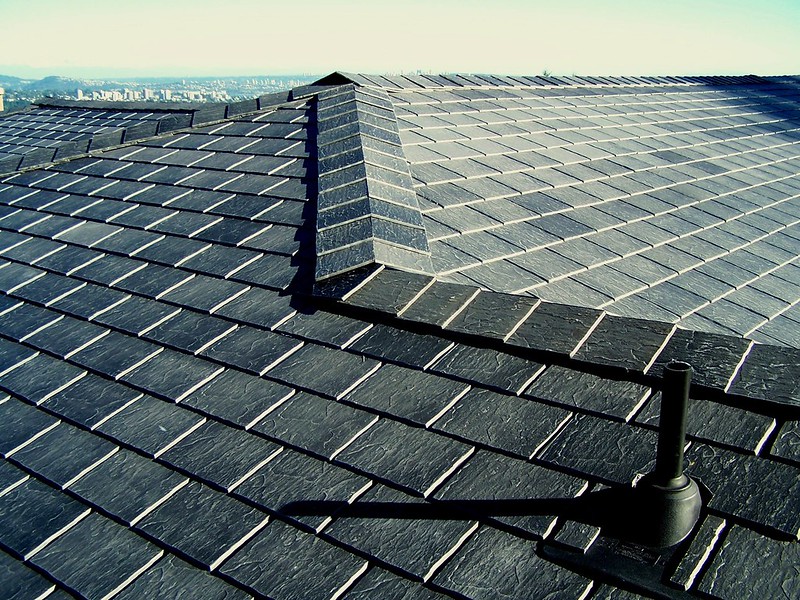 Though you cannot stop the weather from affecting your rooftop, if you don't want it to toll on your roofing system, you better know about how the weather can impact it.
How Weather Can Affect Your Roof
If you live in an area that experiences a full range of weather changes year-round, you should be careful of your roof, which endures everything – from heavy rain to hail.
To help you keep an expert eye on the rooftop and keep it in top-notch condition, we offer you the effects of various weather conditions that can degrade its quality.
Rain
Never ignore the effects of rain on the roof, considering it a normal weather condition. If it continues to rain heavily for a long period of time, your roof can face severe damage.
Even a minor leak can induce a big problem leaving you in a fix! Continuous heavy rainfall can cause water pooling leading to severe water damage to the roofing material.
Rain can wreak havoc if the drains get clogged, leading to severe water blockage. The heavy pressure of the pooled water can even cause structural cracks. If the water does not get removed correctly, it can induce fungus, bacterial infestation, causing damage to structural integrity.
Do not skip professional inspection of your roof, especially after heavy rain for leaks, and ensure the water is drained appropriately. If you find leaks or any water damage, contact a professional help for immediate service.
Sun
Your roof protects the inside and the family from the scorching sun, right? But do you know, if the temperature rises too high, it can cause the material to expand, leading to structural deformation? Again, the shingles can be cracked and brittle because of the sun's heat and UV exposure.
---
Read Also:
---
Snow and Ice
If you live in an area where snowfall is a common occurrence, you need to be more considerate in taking special care of your roofing system.
Snow buildup can cause havoc to your system. And if it comes with ice, then you will face a nightmare! Ice buildup around the pipelines, harnesses, and anchor points can cause freezing to the system. They can block the drains, gutters causing severe damage to the entire system.
Snow is heavy, and it gets accumulated for a long time, the massive weight can cause damage to the roof material, in severe cases, even the structure!
Ice can cause cyclic damage to your roof material. When it builds up along with the roof-sides and melts eventually, it damages the roof materials and shingles.
If ice freezes the system and snow covers them, never use heat guns to remove them. It can lead to the entire system disruption causing you to spend a lot.
Wind
Wind load is one of the heaviest loads that can cause your entire structure severe damage, including the roof. Strong wind is enough to make your shingles get detached or even cause cracks. Carefully inspect the system after heavy windstorm attacks.
If a windstorm is a common occurrence in your area, one passive solution to lower wind effects is to install a safety railing.
Hail
Hail is another catastrophic weather condition that can severely damage your roofing. The shingles of your roofing system get damaged and cracked when it is hit by fast hail.
What Should You Do?
You cannot stop adverse weather from affecting your roof, right? But when you take preventive measures and follow maintenance steps, you can mitigate the aftereffects successfully.
To lower the effects of weather hazards, make sure you install the entire safety system following all regulatory compliances.
Do not forget to monitor the drains, gutters, shingles, and everything that comprises the roof system periodically. Checking the system is a must after a heavy rain, storm, or hail attack.
A close inspection helps you check if there is any leak, water damage, or shingle dislocation. And if you find any, do not make it late to take expert help.
While buying shingles, or any other roofing equipment, ensure buying from an authorized and trustworthy source. Make sure each piece of equipment is installed correctly, following the guidelines.
Consider the weather condition of your area before deciding on a roofing system. While buying, make sure the roof can withstand the varying weather conditions successfully.
For example, if your area faces extreme weather calamities like hail storms, fast-hit hurricanes, wildfires, you can choose a quality metal roofing to safeguard the inside and the family.
Pick the roof material wisely. Roofing is a long-term investment that may require a high initial cost but serve you even for more than a decade if you take proper care.