Whenever you try to close your eyes and have some sleep, these small creatures start pecking you.
They love nibbling drops of your blood and suck it until their tummies blow like a hot air balloon.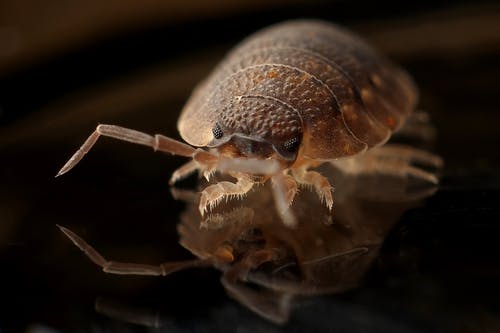 When they finish enjoying a great feast, bed bugs won't just leave you alone. These stink bugs love to play around your household that makes them happy and comfortable.
If you are still struggling to find a way to get rid of pests, call a pest control service that offers integrated solutions such as pest control for bed bugs and cockroaches.
Here are some simple tips to eradicate bed bugs from your zone.
Inspect Bed Frames
Dismantle the bed frames and examine the infested areas, including the mattress, seams, pillows, crevices, and other parts of the bed.
Check these items closely to find if there is any bug residue smeared on the surface. You can also look down your beds, as well as narrow places to find if some insects have made your bed their home.
Repellent Spray
There is a variety of aerosol pesticide sprays available in the market. You can get the one for bed bugs and apply it to the cracks, crevices, bed bug trails, and infested areas.
The solution will kill them instantly. Make sure you wear gloves while spraying the solution.
---
Read Also:
---
Mattress Encasement
If you find bed bug eggs in your mattress, pack the affected mattress in a safe mattress encasement and zip it.
The bugs will be trapped inside the encasement, and they cannot breed. When they die slowly inside the encasement, you can kill the others outside.
Block Entrances
Cracked walls and floors are the channels that bugs and pests use for entering your house. Seal all the entrances and holes on the structure and fill the cracks using crack-resistant solutions.
This will prevent the bugs from entering your habitat. It is the best way to ensure that there is no or minimum insect infestation in your house.
Remove Clutter
Pests such as cockroaches and bed bugs love the clutter piled up in your attic and storeroom.
They dwell and breed on old and unused items such as blankets, toys, electronics, and even utensils inside your kitchen cupboard. You must keep these items away from the house.
Removing a dozen bugs with the DIY approach is a good idea, but if you miss one bug, it may reproduce and infest your house again.
This is why hiring a professional pest control service is the best decision for a bug-free life. The company will send you a team of well-trained exterminators to your place.
They perform their tasks related to pest control for bed bugs and cockroaches using integrated pest management techniques.
If you want professional experts to help you with your infestation problem, you can get in touch with Elite Pest Control Columbus Ohio.
Make sure you surely get in touch with the pest control service on time so you can avoid any bigger harm.