We are living with bed bugs since our existence. They are human parasites. Although they don't transmit diseases but they cause a disturbance.
If you've bed bugs invasion and looking for help to make you place free from them, then I would say you're at the right place. We have a few guidelines that will definitely help to get rid of bed bugs.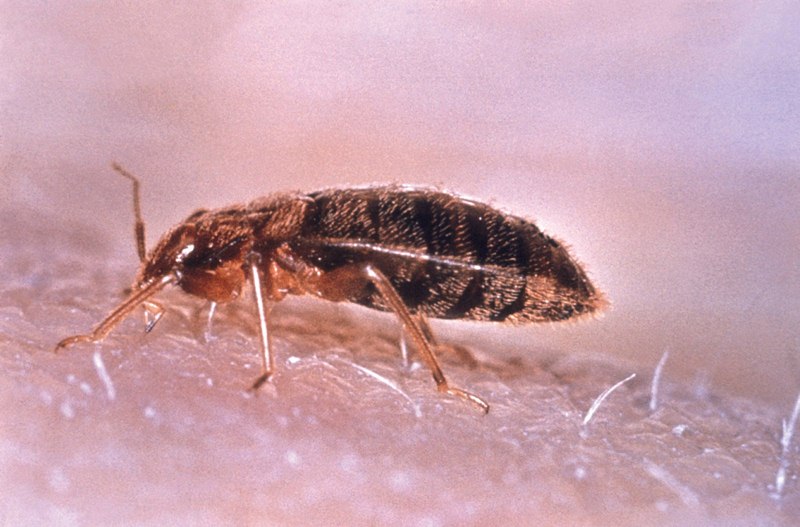 Appearance
Bed Bugs are small, brownish, oval-shaped insects that live on the blood of humans and animals. Adult bed bugs have flat bodies after feeding their bodies swell and change their body color from brown to red.
Bed bugs cannot fly but can move swiftly over walls, ceilings, and floors. Female bed bugs lay hundreds of eggs.
Immature bed bugs shed their skin three to four times before reaching maturity. They need blood as a meal for each shed.
Health Issues
Although bed bugs do not transmit diseases, they cause a variety of negative mental health, physical health, and economic consequences. Their bites can cause allergic reactions, which can be severe.
It can also cause lymphangitis, ecthyma, and impetigo. Mental health impacts include insomnia, anxiety, and systemic Appearance.
Below are the guidelines to make your home free from these tiny insects.
Start With Your Bedroom
If you notice you have bed bugs in your home, make sure to take a start with your bedroom. Try to remove all the extra things, including floor rugs.
Most of the time, we only consider dusting to get rid of them but in actual bed bugs due to their smaller size can hide everywhere in the room, including dressing draws, behind switchboards, or under the bed mattress.
So make sure whenever you come to clean your room in order to remove all the spaces where these insects can hide.
Block All the Cracks
Unlike human beings insects don't need only doors to enter your home. They use cracks and holes to invade your home. Make sure to block all their entry points. Most homeowners overlook the importance of inspecting their home and its renovation.
When you leave your place unchecked, it can cause many problems for you, including the invasion of insects. Bed Bugs can hide in the doors or window frames and come out when they find it is feasible.
Use Steamer
The stress-free way to get rid of this tiny insect is to use a steamer. In this process, you don't need any chemical which can cause any health issue. Some people complain that they have used a steamer, but they didn't notice any difference. For a quick response, make sure to use a high-heat steamer instead of an old-steamer.
If you don't have a steamer at your home, you can rent it for a day or two. Apply steamer on every possible place where bed bugs can reside in your home. Aside from the bed, make sure to consider sofas and rest of the furniture of your home.
Keep Laundry Area Clean
I have seen many people question what attracts bed bugs. Fabrics that you leave on the floor or when you keep your laundry area remain full of clothes.
Make sure to keep your laundry area clean and wash clothes regularly. We store our clothes and end up with a huge pile that serves as a hiding spot for bed bugs.
Invest in Pest Services
If still, you notice bed bugs in your home after implementing on steps mentioned above, then make sure to hire a pest company. Investing in pest services is a wise idea and helps you to make your home a hundred percent free from these insects.