A lot of people like the privacy offered by having blinds on their windows.
This is particularly true when you face onto main streets and walkways. Blinds are also ideal for controlling the amount of light you have during the day, as well as the temperature in the house.
But there is one thing that a lot of people do not like about blinds. We are talking about opening and closing them all the time.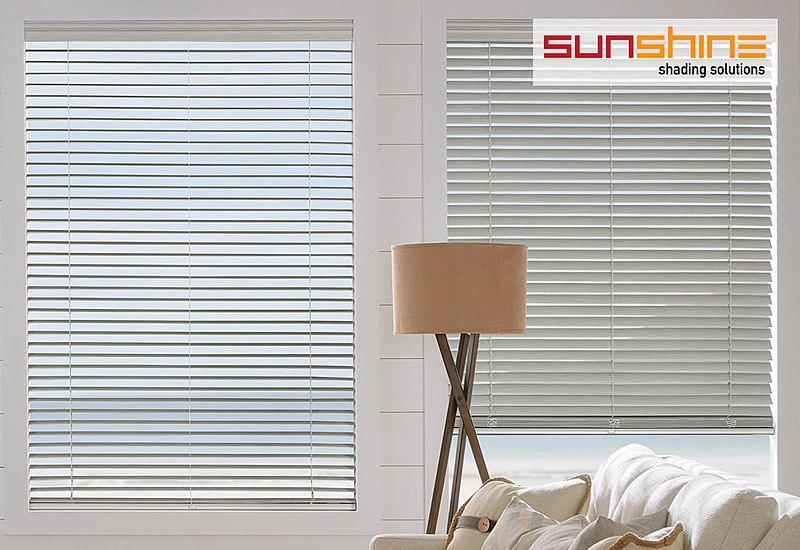 homeowners are looking for automation and ways to make their life easier, which means that motorized blinds are trending right now. So, you may be wondering whether they are worth the hassle.
In particular, one question that a lot of people want to know the answer to is; do you have to charge motorized blinds? The answer is this is up to you and the configuration you choose. Let's take a closer look at this topic.
How Do Motorised Blinds Operate?
First of all, it is important to understand how motorized blinds work. This way, you are going to know if you have to charge them or not. Simply, these are going to be blinded that open and close thanks to an integrated motor.
Often, the motors are hidden in the design and they are discrete. So, you are not going to know it is there by looking at them. There are a number of different types of motorized blinds, including:
Roller blinds
Skylight blinds
Roman blinds
Venetian blinds
Vertical blinds
The motor is going to be operated by remote control or there can be an app you can use on your smartphone. Some motorized blinds also enjoy voice operation. This all depends on your budget and the brand you choose.
So, now you have a better idea of how motorized blinds operate, do you have to charge them? This is going to depend on how a motor is configured and its design.
For example, a company called Smart Blinds offers two different configurations. You can choose battery power or 240V mains power for the motorized blinds. There are going to be advantages to both of these options and it will be up to you what one you prefer.
For example, with the 240V mains power, you are not going to have to charge the motorized blinds. They will run with electricity, which makes them simple and you never have to worry about them.
Alternatively, you can choose battery power. This is preferable for some people who prefer to change the batteries and not use electricity.
It does mean that you have the option of choosing rechargeable batteries. You might decide that this is eco-friendlier for your household.
---
Read Also:
---
What are the Benefits of Motorised Blinds?
If you are interested in motorized blinds, you will wonder what you are going to gain from having them. The answer is quite a lot. So, let's take a look at the benefits of having motorized blinds in your home.
The Convenience
If you have a lot of blinds in your home, you know the hassle of opening them all in the morning and going around closing them at night.
This can take up more time than you think and it can be a pain when you want to relax after a long day. So, this is where motorized blinds are going to be beneficial. They offer convenience and allow you to skip the manual part about blinds.
Instead, you can operate them by remote control. There are also some brands that allow you to operate the blinds using voice commands.
Safe for Children
Blinds often have cords and strings attached to them. Of course, this is how they operate. But this is something that can be worrying for parents. Unfortunately, you do hear some horror stories about blinds and children becoming tangled in cords.
But this is something that you do not have to worry about when you choose motorized blinds. Often, because you do not have to operate them manually, there are not going to be the same long cords and strings. So, this removes the choking hazard that can be worrying.
Ideal for High Windows
Do you have windows that are hard to reach? This is something that can make it difficult to open and close blinds. But, instead of struggling every day, motorized blinds are going to be ideal.
You can install them and use the remote control without having to awkwardly reach them. This can avoid injury and make your life a lot easier.