Modern style is not just a design trend, it is a successful union of elements of high-tech, minimalism, modern, and other trendy trends.
Performing the interior in this version, you can show your imagination and design talent. Living rooms in a modern style can combine functionality, comfort, and aesthetics.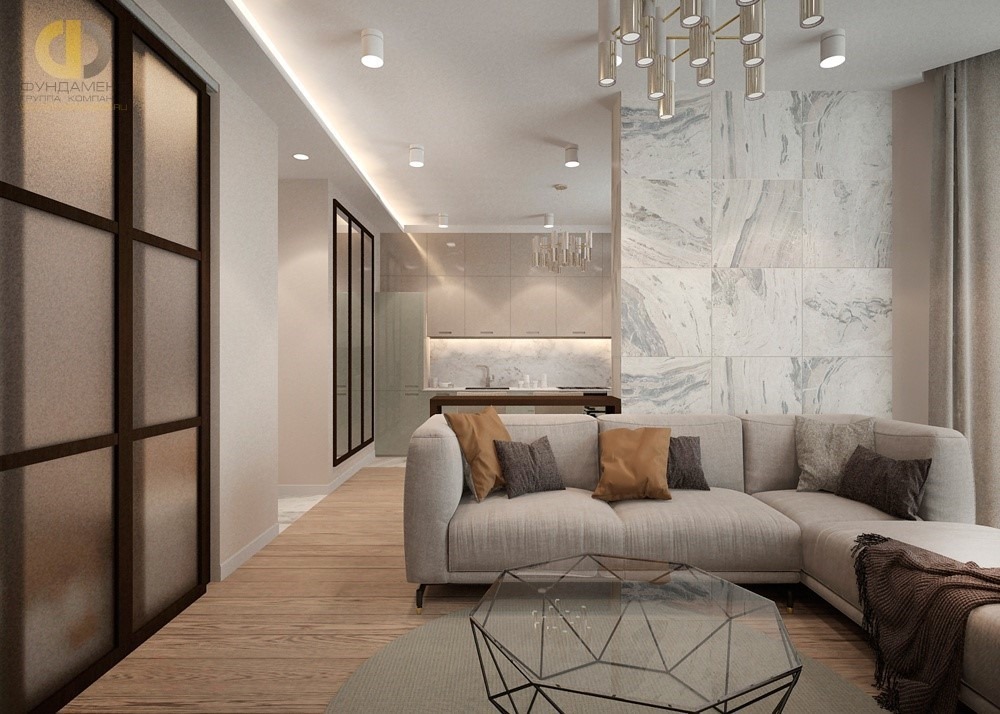 Features of the Fashionable Style in the Living Room
Living room design in the modern sense includes not only the design of the walls, ceiling, and floor but also comfortable furniture, fashionable appliances, and stylish accessories, organically woven into the interior. Every element should look like a part of the whole, laconic and inseparable.
Living rooms decorated in a fashionable style have:
seemingly simple interior design, which is the result of painstaking work to select the right design, furniture, and accessories;
multifunctional furniture, often with transforming capabilities;
good equipment, television, and sound systems;
the latest finishing materials.
---
Read Also:
---
Color Solution
Interior design experts compare the modern design trend to an artist's rough drawings. There are only a few main lines without details, which constitute the general idea. Everything else is a matter of imagination.
To decorate beautiful living rooms in the modern style often use pastel colors, which, if desired, can be diluted with small bright accents.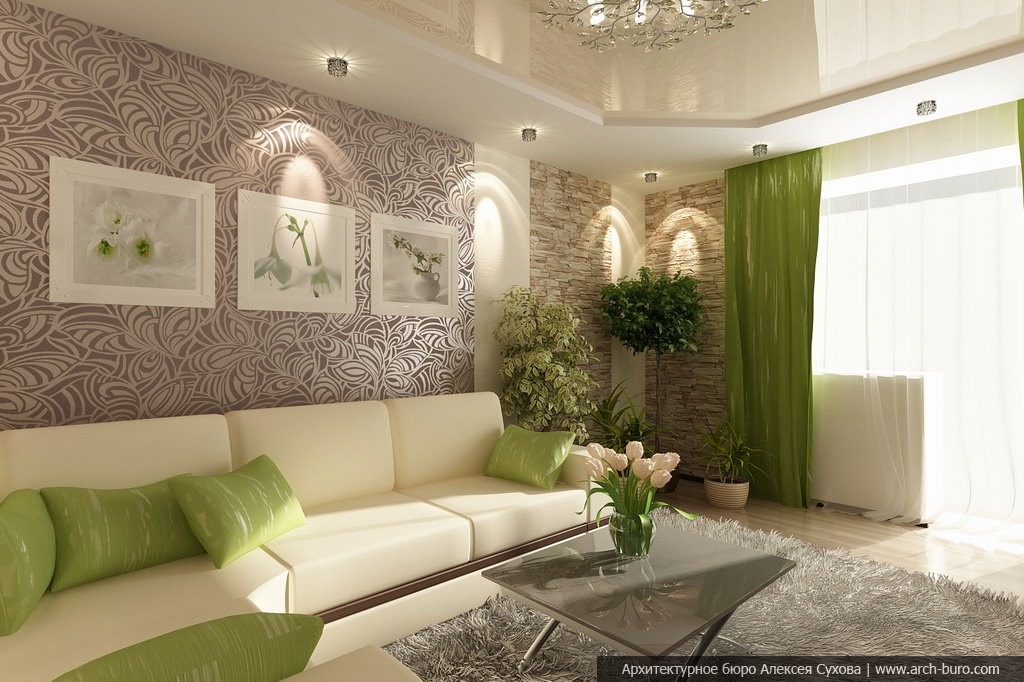 All surfaces are performed in shades of white, gray, and beige. The classic combination of white and black is not forbidden, which will give the living room solemnity and austerity. The choice of color depends on the wishes of the owners.
The main thing is that the chosen shade is well combined with the color solution of the furniture and added light and space to the room. Examples of the interior design of the living room in the modern style look at the photo. Accentuate the simplicity and calmness of the small bright accents in the form of plaids, sofa cushions, and decorative decorations.
Modern Furniture
The stylish room is filled with furniture with clear forms in simple execution. Modular options and items with different functionality prevail.
The centerpiece of the interior of the living room in the modern style is upholstered furniture, which can vary in shape, but on the basis has straight or smooth lines. As an option, a corner sofa or several, and from different collections, is also suitable.
If the living room area allows, you can also buy upholstered armchairs and chairs. Rocking chairs or Voltaire armchairs are well woven into the calm atmosphere of the modern style.
Attention! At any moment, guests can stay with you for a few days. You should be prepared for that option. You can place a small bed with a 48 x 75 (super single) mattress in the living room for guests to sleep comfortably.
When choosing beautiful coffee tables stop at simple, rectangular, or round versions without extra decorative elements. It can also be a glass model or a table-transformer that turns into a dining table if necessary, or several small modules, designed in the likeness of a matryoshka and arranged in different ways as desired.
The Lighting
Lighting in this style is designed to play a key role. Light, like air, must be a lot! To the central chandelier (if there is one) are added floor lamps or sconces, and spotlights.
This lighting is also formed by multilevel ceilings. To enhance its quality help glossy ceiling surface, light curtains or their absence. Remarkably looks interior living room in the modern style, which uses a combination of LED lamps and directional lights.
Decorative Elements
The modern style needs a small number of decorative elements. After all, such an interior implies active and mobile hosts, who have no time to spend time on collecting and arranging various pleasant little things.
The decoration of the living room can be an unusual form of lamps and designer tables. Well fit into such a room and house flowers, but collected in one place.