There are many myths associated with home improvement projects.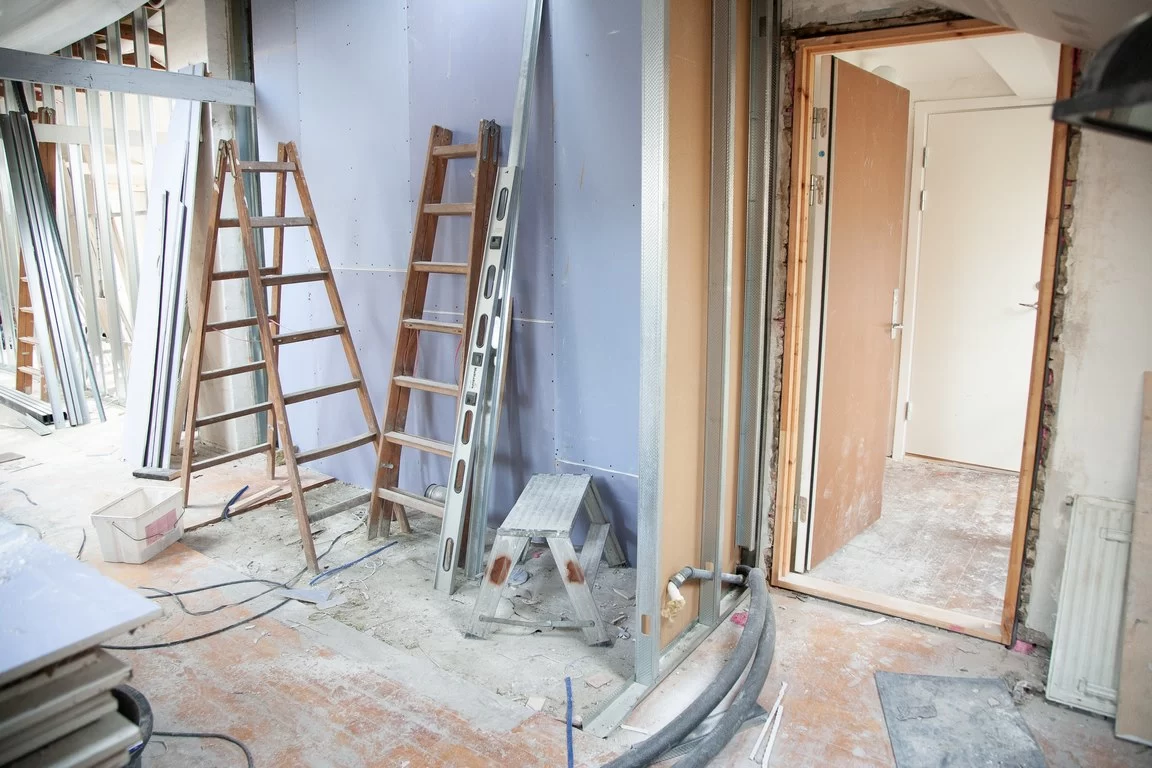 Some people believe that all home improvement projects are so expensive that they are only for the wealthy. Others believe that all home improvement projects take a long time to complete.
Still, some people think that completing home improvement projects on their own is too difficult and dangerous. Read on to find out the truth behind these home improvement myths.
Debunking 7 Myths About Home Improvement Projects
There is no doubt that home improvement projects can completely transform a home and add value to it. However, there are lots of myths associated with home improvement projects that need to be debunked! Let us explore them below:
The Cost of Home Improvement Projects is Always Overwhelming
Contrary to popular belief, it is possible for anyone to complete home improvement projects on a budget. While some projects may require an initial investment, there are ways to save money while still ending up with quality results. Shopping around for materials and researching the most cost-effective methods of completing a project can help homeowners save money.
However, it truly is possible to fall short on cash, especially if the project is large in scale. If this happens, refinancing or taking out a home improvement loan are two viable options. You can also try Centrelink loans from City Finance if you are a pensioner or look at other short-term cash loans.
DIY Home Improvement Projects Will Always Fail
A lot of people believe that attempting a DIY home improvement project will always end in failure. However, this isn't necessarily the case. There are plenty of successful DIY projects out there, from painting to simple carpentry and more! With an adequate amount of research and patience, you can successfully complete many necessary home improvements without the help of a professional. However, don't be afraid to reach out for professional help if you're in over your head.
---
Read Also:
---
Home Improvement Projects Take Too Long
Another common myth is that home improvement projects take too long and disrupt life too much. While some major renovations take weeks or months, many simple improvements can be done in a day or two.
In addition, there are plenty of home improvement tasks that you can do in smaller chunks of time, like 20 minutes here and there. So, while some projects may take longer than others, it's possible to complete them without causing too much disruption to your everyday life.
For example, you can paint a room in just a weekend. To do this, you'll need to clear out the furniture and supplies, tape off all the edges, apply primer and/or paint, wait for everything to dry, then put all your stuff back together.
All Home Improvement Projects Require Permits
A lot of people think that all home improvement projects require permits, but this is not true. While some projects do need permits, such as structural changes or electrical work, many simple tasks from painting to replacing tile don't require a permit and can be done without any additional paperwork. Be sure to check your local regulations for more information on which projects may require a permit in your area.
Home Improvement Projects Only Add a Little Value to Your Home
Lastly, many people believe that home improvement projects only add a little bit of value to their homes. While it's true that some projects can only offer minor increases in value, other more substantial tasks such as remodeling the kitchen or adding an extra bedroom can significantly increase the overall value of your home. So, if you're looking to boost your home's value, be sure to consider larger projects that can have a more substantial impact in the long run.
No Matter What, Home Improvement Projects Can Be Rewarding
No matter what type of home improvement project you decide to tackle, the end result can be very rewarding. Not only does it give you a sense of accomplishment, but it also gives your home a much-needed upgrade and can help increase its value over time.
So don't let the myths associated with home improvement projects stop you from taking on a project that could benefit you and your home in the long run.
Debunking these myths can help give you peace of mind as you get started and make sure that you don't end up wasting time, money, or energy on something that isn't going to benefit you.
Bottom Line
While home improvement projects can be very rewarding, there are some common myths that people tend to believe. Debunking these myths and being aware of the reality can help homeowners make informed decisions that lead to successful home improvement projects.
From overestimating the cost of projects to thinking it's necessary to hire a professional for every job, being aware of the truth about common home improvement myths can help ensure that projects are completed efficiently, safely, and within budget.
With the right knowledge and preparation, homeowners can take on even the most intimidating home improvement projects with confidence.