How to Paint Doors Like a Pro — Fresh paint is not only good for helping to maintain a door, but it will also create a polished, well taken care of look and focal point for any room. You can learn how to paint doors like a pro. The following is a summary of some top tips on prep and execution.
Are You Wondering How to Paint Doors Like a Pro?
Learn how to paint doors like a pro using these tips for professional results. Door painting techniques are a cinch if you follow this easy-to-read article. Soon you will be painting like a pro. If you follow the advice offered here, you will never have to pay a painter again!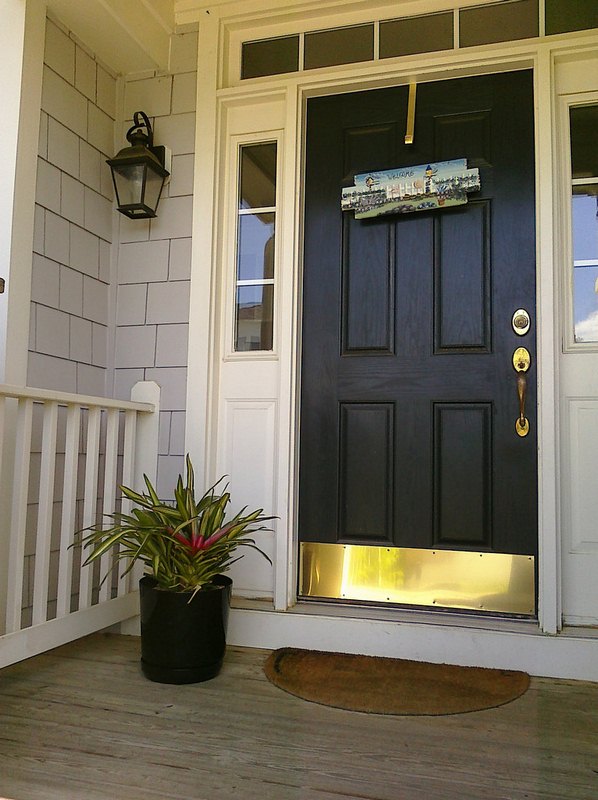 Preparation is Key
The three main components for successful door painting are selecting the right primer and paints, preparing the surface, and adequate drying time. With that information in mind, you are just a few short steps away from learning how to paint doors like a pro! By following the directions provided below, you will never again have to pay a professional to paint your doors.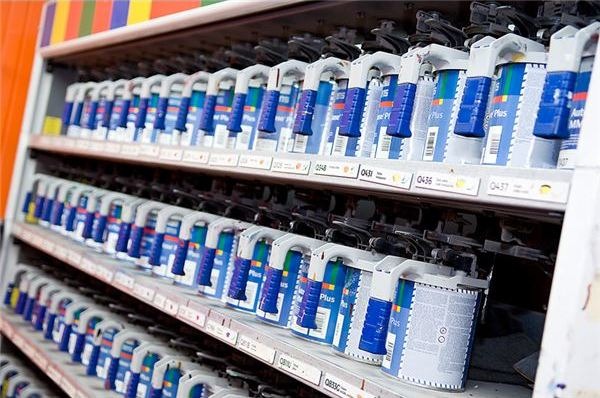 Door Style and Paint Selection
The three types of doors you will most likely encounter are solid wood, Masonite composite, and hollow core doors. The basic two styles of door fabrication are flat or paneled. All doors to be painted should also be primed. Even if doors are pre-primed at the factory, you will get better results with an additional coat of primer. Oil base enamel is suggested for its durability, washability and because doors receive so many fingerprints, dents and scuff marks.
Note: latex paint can top oil-based paint, but not the other way around. Oil paints placed over latex, a kind of acrylic paint, will crack because they breathe—expand and contract—at different temperatures. If not using oil, pick a high quality exterior 100% acrylic for outside doors.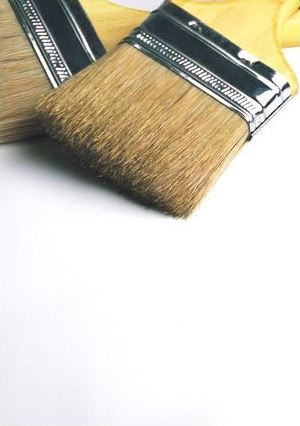 Door Preparation
To prepare your doors, you will need:
A drop cloth
Sawhorses (optional)
Scraper (optional)
120-220 grit sandpaper and holder
Tack cloth
Deglosser (optional) or mild soap and water in a bucket
Rags
Paint primer
Paint (oil or acrylic)
Painter's tape for masking
Good quality brushes
If rolling: a small roller with a low nap
It is easier to paint a door that is leaning against a solid surface or laying flat on sawhorses. If you are able to cut in with a brush—laying the flat side of a brush with a steady hand—or if you are skilled using rollers, you can paint an attached door only after masking off the hardware and surrounding framing with painter's tape, but it is not suggested. Spraying is another option for professionals and the door should be propped against a solid surface. Place vinyl or throwaway drop cloths throughout the painting area.
Remove all hardware. All new wood doors should be hand sanded using a 120 grit paper. As you work, check for any dings, scratches or repair spots. Remove any dust with a tack cloth. Previously painted doors need to be cleaned, scraped with a paint scraper and sanded by hand—or, with an electric sander or liquid sander (also called a "deglosser"?)—in a well-ventilated room. Clean with soap and water, rinse, allow to dry. A wood Spackle fixes gouges and dents; an auto body filler like Bondo works on steel doors. Re-sand with 220 grit and wipe.
Continue reading to learn how to paint doors like a pro.
How to Paint Doors Like a Pro – Continued
Next, we covered door styles, paint selection and the necessary supplies. Continue reading for more tips, and soon you will learn how to paint doors like a pro!
Must Read:
Painting Begins
Following patching and sanding, give the door a wipe down, then prime the entire door with either a roller or brush application. Apply primer coat thinly and allow to fully dry following manufacturer's instructions. When dry, fine sand with a sanding sponge or 220 sandpaper, and remove dust again.
With a professional quality paint brush, work the door work top-down, in sequence, and in the same direction as the wood grain. Don't try to paint around the screws at the top and bottom of doors as they won't be seen. Brush edges, quickly and thinly. Brush paint on any beveled pieces. A smaller 1 and 1/2-inch brush will handle the beveled areas nicely.
If using a roller, make it a small one, approximately 3 to 6-inches in length and with a very short nap. The roller produces a slight stipple effect and you can choose to let it set or lay-off paint with a brush. Your cutting techniques will still have to be applied for edges or areas near hinges. Thin applications are always best to prevent drips, with long drying times in between coats. Use two coats if needed.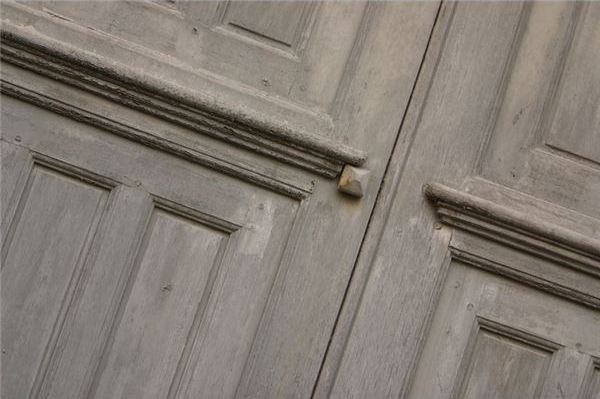 Tips for Drips
Don't try to touch-up the paint when it's wet. In addition, it is never a good idea to try to re-coat an area once the major lay-down is completed. Overworking will just damage the look of the paint, create streaks, or worse. You will have to wait until it is completely dry with no tackiness to the touch.
No Tackiness Allowed
What to avoid:
An overloaded brush causes drips and too much paint in gloss
Using the incorrect primer to paint composite is like trying to mix oil to water
Painting under super humid conditions
Not fully preparing the doors by cleaning and removing any grease or gloss
Trying to handle the doors before they are fully dried
Now that you know how to paint doors like a pro, you will never have to pay a professional painter again! If you have tips to add, be sure to leave them in the comments section below.