These days most of the people are working from their home only.
The buildings and offices have been shut down due to the pandemic. To get the work done in the most appropriate manner, it is very much important to have a comfortable working environment at home.
Most people do not find it very feasible to work on normal study tables and the dining tables. The best way to solve this issue is to convert your room into an office.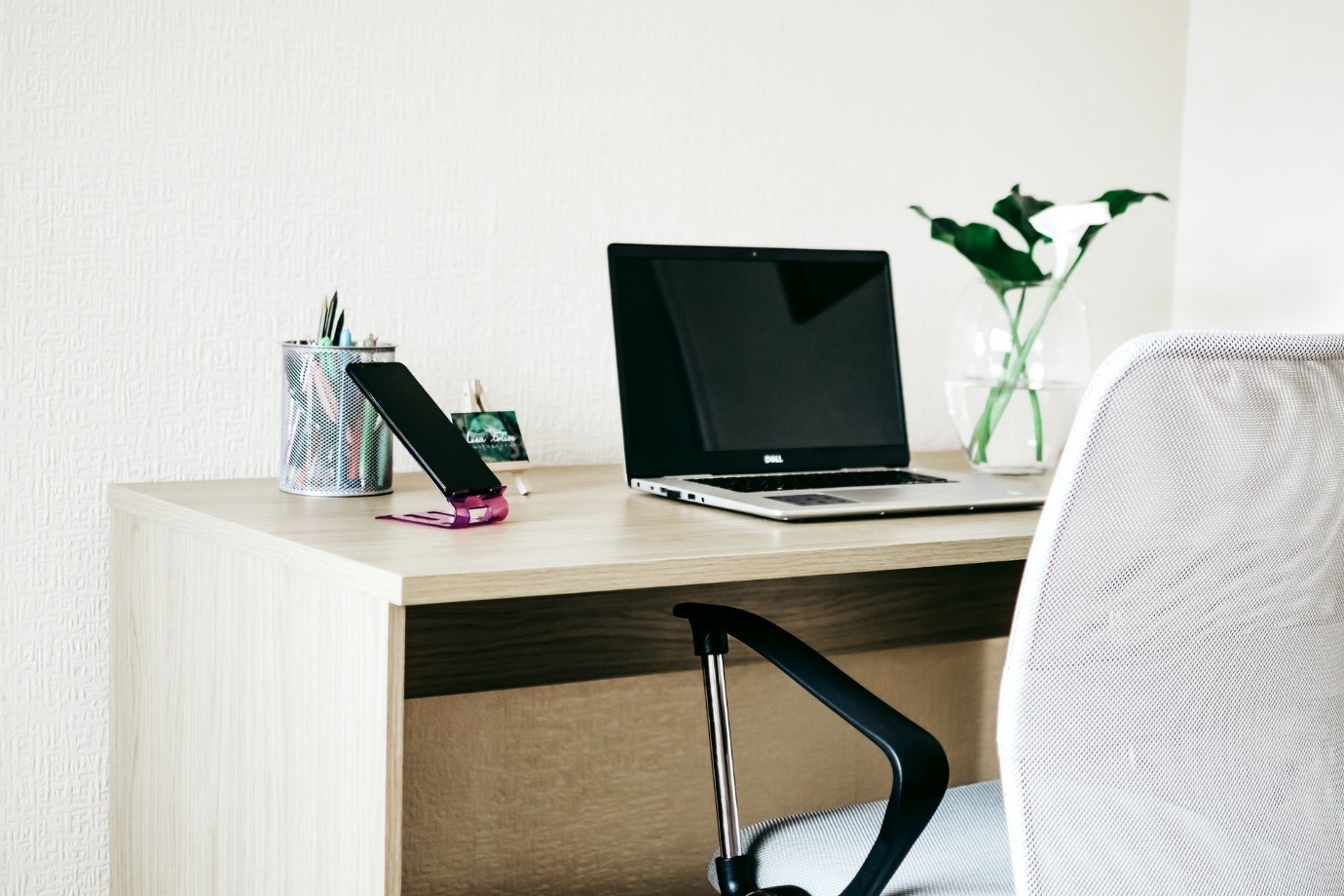 Work from home is a very good initiative that has been offered by the companies due to the COVID-19 pandemic.
You can simply get the joy of working at home in a very office-like environment and convert your room into an office place. This helps you to enjoy your work at the same time being at your home.
Home offices are way more comfortable and practical than the normal commercial office space. You can simply convert your room into an office place by using these tips.
Tips for Converting Your Room Into Office Space
---
Read Also:
---
Find the Least Used Corner Space In Your Room
Look for a space in your room that is not very commonly used by the people in your house. You may consider your storeroom or a corner of your room and convert them into your office room.
Get a Silent Space
It is impossible to focus on your work with unwanted noises around you. The only solution to this problem is to find a corner that is away from all the household and outdoor sounds and unwanted noises.
You may use soundproof doors and windows to solve this issue. They do not cost much and will help you to work more productively.
Use a Good Movable and Comfortable Office Chair
For office work, you have to sit for at least 8-9 hours, so the selection of a comfortable home office chair is very important. An uncomfortable chair can cause multiple issues like back pain, nack pain, etc.
Office chairs are specially designed with a reclining feature, adjustable height, and lumbar support. If you don't have a comfortable office chair, you can check out the best office chair for back pain.
Find a Good Working Desk for Your Room Office Place
It is important to get comfortable tables for your office place. In a survey, it was found that having a comfortable sitting posture increases the working efficiency of the employees.
You may select a chair, table, or desk from your home only. Check them for a few days. If you don't find them comfortable enough, then you should check out the best office chairs for back pain.
These chairs are specially designed for a comfortable setting.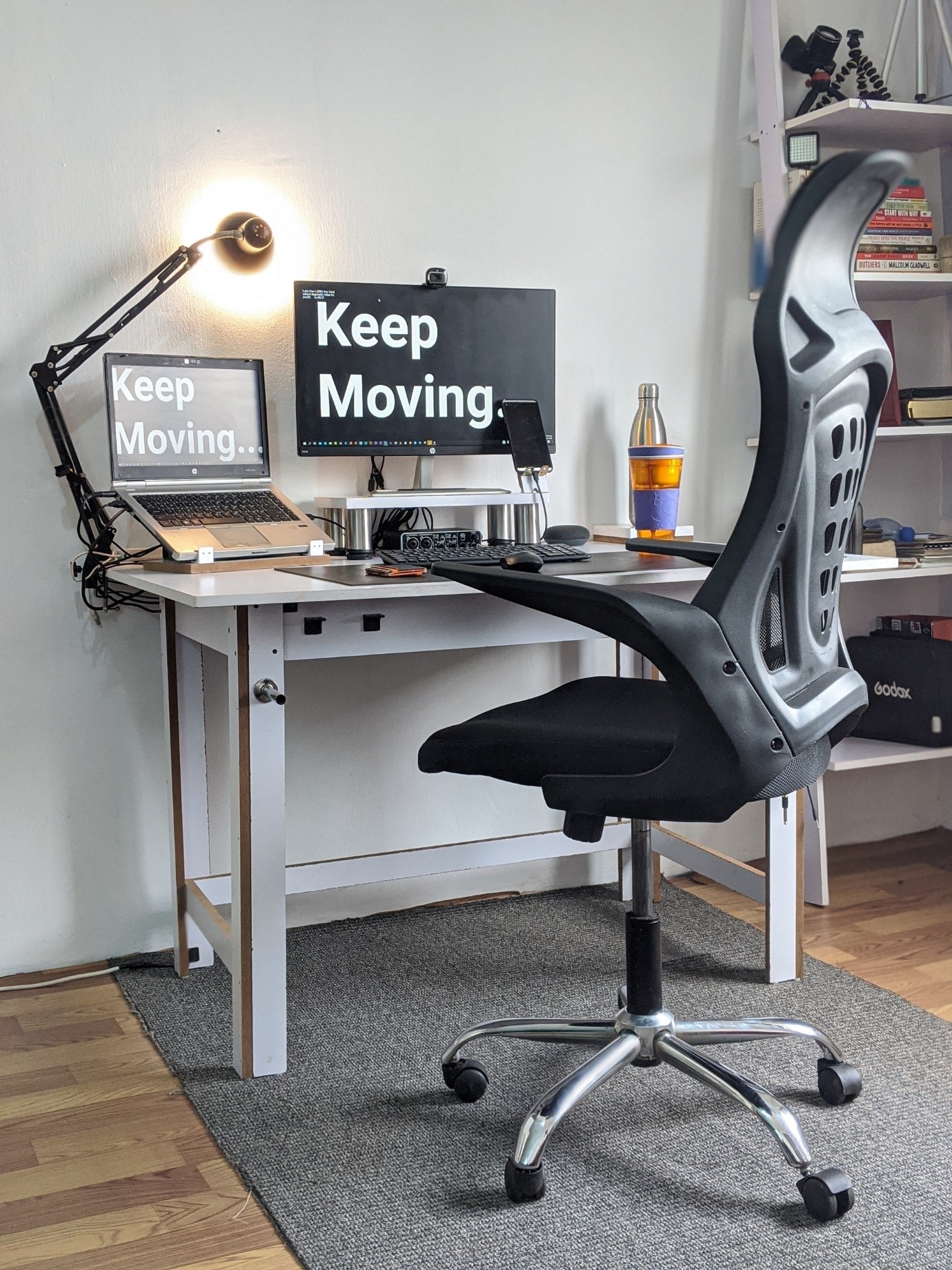 Lighting Conditions
It is the most important aspect of your working place. Select places that have some natural lighting around it. You may consider a corner near a window so that you may get the sunlight in the morning hours of your office time.
Proper lighting condition improves your focus and reduces the pressure on your eyes thus it reduces the chances of having a tension headache, which is a very common type of headache in corporate employees.
You may buy wall lamps and table lamps to improve the lighting conditions of your home office area.
Use Your Cupboard for Home Office Purposes
You may consider converting your cupboard into an office paper and material place. Simply select an unused cupboard in your house and keep it near your office desk and arrange all the office stuff properly on the cupboard.
This will help you to organize your working stuff properly. Make sure that the cupboard does not affect the lighting condition on your desk.
Use Plants and Painting to Create a Positive Working Environment
Plants and paintings create a positive working environment. It enhances your mood and so thus the efficiency of your work.
You may use plants like Dwarf date palm, peace lily, spider plant, and rubber plants. These plants purify the air and also reduce the noise by absorbing the sounds.
Keep the Check of All the Office Related Electronic Materials
Your printers, laptops, scanners, etc. are very important for your office work. Make a proper arrangement for them as well on your working desk or near to it. Keep them in a spate corner away from sunlight and liquid materials.
Conclusion
Always use a do not disturb signboard on the door of your office room. Follow the tips and advice to convert your room into an office and create the most comfortable office environment in your room only.