Red, black, yellow, and brown-coloured ants are some of the common ones to spot near your home, lawn, or garden.
From 1 millimetre to 13 millimetres, these little insects can be found in different sizes. Although ants in Canada don't have aggression, a few of them can bite. In most Canadian homes, you can find the following types of ants – black ant, carpenter ant, thief ant, odorous ant, and pharaoh ant.
Generally, these are harmless, but their infestation in homes, pathways, lawns, and gardens can become annoying. And if carpenter ants find shelter in your home, they can cause structural damage by digging wooden items to build their nests. When you encounter sawdust, treat it as a sign of their existence.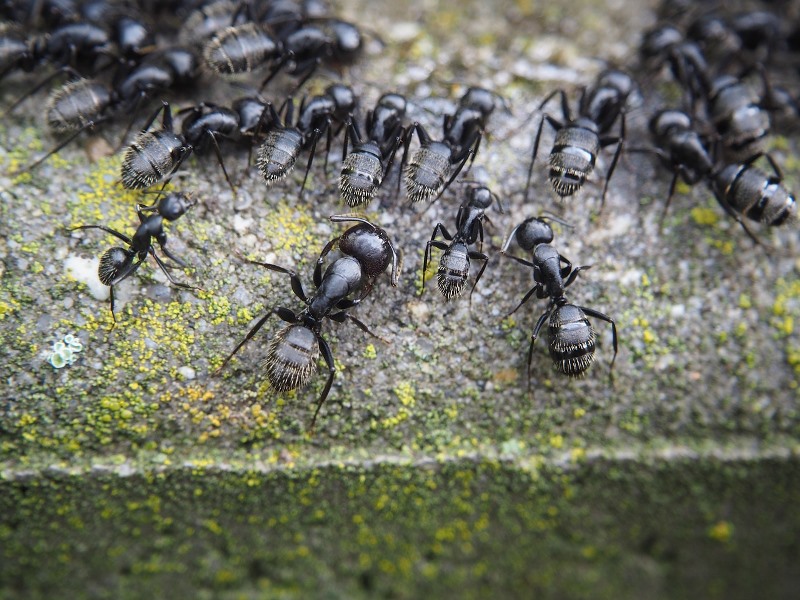 All-around Information on Ants to Help You Wage War on Them for Protection
Here are some tricks that can help you control them from spreading in your home.
---
Read Also:
---
Block Their Access to Food and Water
Ants like varieties of food, particularly sweet and greasy ones, such as crumbs, peanut butter. Generally, scout ants come out in search of the food to feed their colony members and queen.
The scout creates a scented path for other ants to trace back the source of the food. That's why you need to close all the access points to food and water for them.
For doing that, you have to keep food in airtight jars, clean kitchen countertops, vacuum clean the floor, wash containers before disposing them of in the garbage cans, clean garbage bins from time-to-time, and keep composters far away from your home.
Do Necessary Repairing Work
Any crack or crevice in the foundation and walls are the veritable shelters for ants. Caulk all the openings in the house so that they cannot enter from there. You can apply petroleum jelly or duct tape on the gaps for temporary relief.
Since they can use leaves and stems as a bridge to get entry into your home, it will be a good idea to wrap the double-sided tape around the legs of planters. The sticky surface will not let them pass through it.
Similarly, in your lawn and garden, apply water to force away ant nests. If their population has become significant, you can use hot water and detergent to control the growth of the colony.
Nowadays, non-chemical products in the market are available. These include diatomaceous earth and natural gum resin. You can fill openings in the wall and foundation with the diatomaceous earth so that they don't get water and soon die. However, make sure the powder is not damp. Also, when you are applying it on the surface, practice care so that you don't breathe the dust.
The second non-toxic product is meant for application near the base of trees and plants. Additionally, you can also use baits to discourage them from invading your home. Products made out of boric acid are considered to be a safer option in this matter.
Try all the possible means as possible; but if these solutions don't yield results, get in touch with a professional pest control agency that offers ant control services. For an idea, you can visit Powerpestcontrol.ca.