The garage is the most commonly used component in a home. It frequently provides entry points into and out of your home, becoming the primary access point and giving your residence incredible working and storage space.
As such, garage repairs are inevitable. Your garage must have or will most likely encounter problems at some point of use, including functional issues (like insufficient storage space), malfunctioning garage doors and openers, fading aesthetic property (needing updates), plus many other issues.
This article explores the most common garage issues, and what's more, Cactus Garage Door Repair can help handle these repairs.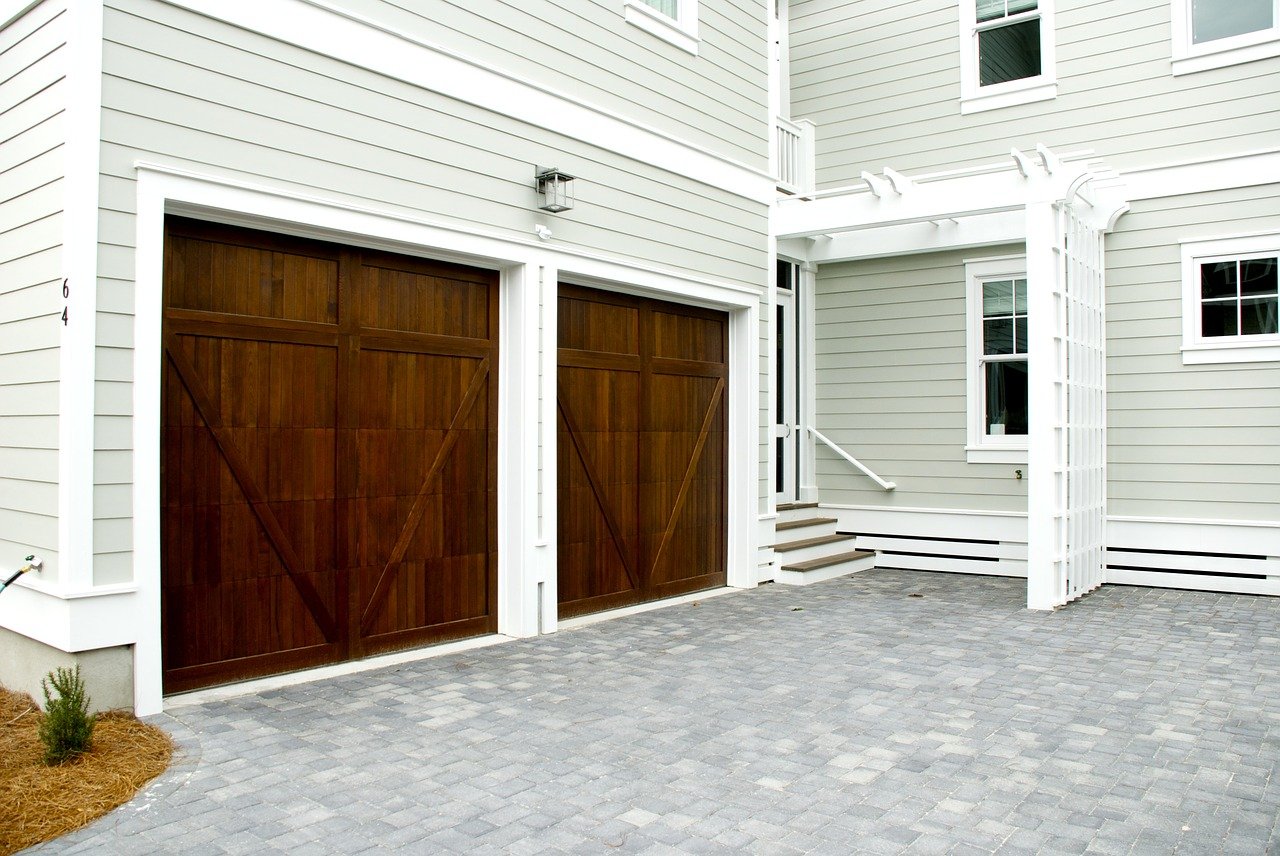 Remote Control Repairs
Issues with garage door remote controls can be daunting, especially coming home from a long tiresome day at work. And no one, in the current error, wants to get out of their car to fix their remote before accessing their garage.
But all the same, a malfunctioning garage door remote is a quick fix and often arises from multiple factors. These factors include; dead remote battery, RF interference, or the system needs resetting. It is crucial to have expert assistance with all of these issues—someone who can repair or replace the malfunctioning components.
---
Read Also:
---
Damaged or Worn Rollers
Rollers are rod-and-wheel structures keeping the garage doors on their tracks, enabling them to open and close smoothly. When your garage door opens or closes, rollers are subjected to heavyweights, making them susceptible to gradual wear and tear. That means there is a need for periodic repairs or replacements.
Periodic repairs help replace bent, worn-out, or loosened rollers, which might result in slow opening duration or jerky motion. These factors put much pressure on the opener system, decreasing its lifespan.
In addition, timely repairs of malfunctioning rollers help prevent more damage to underlying components, eliminating the need for costlier repairs. Rollers have lifespans, often rated in cycles. In essence, it is a cycle every time your garage door opens and closes altogether.
Experts estimate that an average residential garage door opens and closes four to six times a day, an average of 1500 times a year. To know the life cycle of your garage rollers, review their documentation, then determine the appropriate time for repairing or replacing them.
Improper Alignment
For safe, efficient, and dependable garage door operations, your garage doors tracks must be in their correct alignment without suffering hardware or material damage. Tracks are a pair of metal pieces installed on either side of the garage door, moving top-down. While opening or closing, your garage door follows these tracks using a set of rollers.
Misalignment in these tracks can hinder you from accessing or leaving your garage, endanger your well-being or personal belongings or make your garage vulnerable to intrusions.
Look for unusual operations like erratic movements or bad noises to detect a misaligned garage door. Others become inefficient from damaged panels and loose or broken hardware.
Damaged Garage Doors
Your garage doors, especially wooden models, may sag with time under gravity or aging. Oftentimes, sagging emerges from unbalanced tension rods running top-down from each side. However, straightening at a turnbuckle can help square up the garage door.
Some other garage doors are noisy. Noise can arise from multiple points, including worn rollers, unlubricated metal parts, and loose hardware. While you can DIY most of these issues, some need expert intervention, especially if they persist even after applying typical solutions like lubrication.
Other quick fixes involve tightening loose nuts and bolts on the truck and the door, spraying applicable lubricant on lift cables, roller bearings, and hinges, and more.
Malfunctioning Garage Door Opener
Your garage door opener can suddenly stop working at some point, but the cause for this and its solution are often less complicated. If the garage door fails to budge after pressing the wall switch or remote, chances are you have a disconnected power source.
Regarding this issue, the motor unit might have been unplugged, or the circuit breaker (or GFCI outlet) on the door opener has burned out or been stripped. Other issues with a malfunctioning garage door opener often arise from burned-out or non-functioning motor. If any of these happens, call in for repairs from a professional garage door repair company.
Old Torsion Spring
The torsion spring might as well be the primary recipient of heavyweight on any garage door. They facilitate the lifting and lowering of your garage door with a press on your remote or wall switch.
Though that makes them pretty useful, the heavyweight subjects torsion springs to gradual wear and tear, often resulting in mandatory repairs and replacements.
If your torsion spring malfunctions, the garage door opener produces strain sounds, the door shuts suddenly without a hint, produces a loud popping sound when closing, and might feel heavier than usual.